VOLUNTEER!  WhoWhatWhy loves our volunteers. Right now, we can use help with photo research/editing, specialty research, fundraising, social media, and more. Please get in touch if interested and tell us about your relevant experience and skills.
Now Live on WhoWhatWhy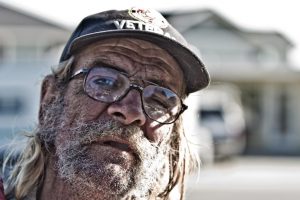 Vietnam war veteran.
Photo credit: Jon Martin / Flickr (CC BY-NC-SA 2.0).
Stop Patronizing Vets and Start Helping Them
By Klaus Marre
Haunted by what they have experienced, veterans often have trouble readjusting to life after war. Plagued by PTSD and other ills, too many of them become a danger to themselves and others or end up homeless when they cannot adapt. They deserve more than a holiday and the cost-free "gratitude" of those who sent them off to war.
PICKS 
PICKS are stories from many sources, selected by our editors or recommended by our readers because they are important, surprising, troubling, enlightening, inspiring, or amusing. They appear on our site and in our daily newsletter. Please send suggested articles, videos, podcasts, etc. to picks@whowhatwhy.org.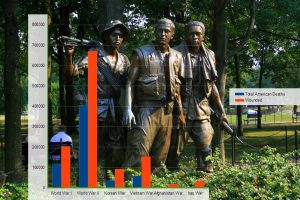 November 11 is Veterans Day in the United States. The chart data was adapted from United States military casualties of war on Wikipedia. The photo in the background is of The Three Soldiers Memorial, a feature of Vietnam Veterans Memorial in Washington, DC.
Photo Credit: Abir Anwar / Fickr (CC BY 2.0)
How Climate Change is Scorching California (Russ)
Weather change is turning the state into a huge fire threat.
New NSA Ruling a Victory for Snowden (Klaus)
A federal judge ruled that the bulk collection of the phone records of Americans is illegal, dealing a blow to the National Security Agency and further vindicating whistleblower Edward Snowden. Even though the ruling is narrow in scope as it only applies to legal activist Larry Klayman and his law firm, and Congress had already passed a law that forbids this type of data collection beginning this month, the ruling is still a significant victory for Snowden as it makes it more difficult for his detractors to vilify him for disclosing an unconstitutional program.
Whistleblowers and the Law: Prosecuting the Messenger (Gerry)
What part of "the deck is stacked against you," don't you understand? A new report spells out the obstacles Edward Snowden and other principled "leakers" face in trying to inform the public about governmental wrong-doing.
'Operation Wetback,' Trump's Favorite Eisenhower Policy, Was Anything but Nice (Trevin)
One account described people being "'brought [into Mexico] like cows' on trucks and unloaded fifteen miles down the highway from the border, in the desert."
GOP Voters Praying for an Apocalypse (Russ)
No wonder Trump and Carson don't bother them.
Music Played During Surgery Can Be Dangerous (Russ)
It's increasingly common, because it relaxes the patient. But study shows much higher doctor error rate.
Former Canada Defense Minister Testifies UFOs Exists (Ben)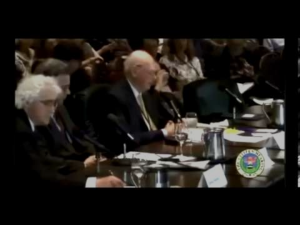 SIGN UP
Like what you see? Sign up here to subscribe to this newsletter — our daily roundup of stories from around the web that our editors or other readers thought worth reading. You can also sign up for our weekly newsletter, which recaps all of the exclusive WhoWhatWhy pieces of the past seven days.