Sen. Chuck Grassley still has no answers to his questions about the existence of secret "hands off" list that lets some people with terrorist ties enter the U.S. And that's even after Customs and Border Protection officials briefed his staff. WhoWhatWhy looks at the latest case of national security stonewalling.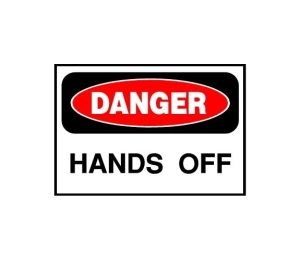 The Department of Homeland Security did not answer Sen. Chuck Grassley's questions about a secret list of people with ties to terrorism who are allowed to enter the U.S. Was it an oversight?
The recalcitrance of America's national security agencies toward their Congressional overseers has become the rule rather than the exception. There are plenty of recent examples to choose from—starting with the CIA's "slow-walking" to the Senate Intelligence Committee the report on its use of torture, to the NSA chief's outright lying to Congress about the scope of domestic surveillance.
Grassley, who's never been shy about using his oversight powers to question agencies about overreaching or abuses of authority, is getting the same kind of dodge now. The Iowa Republican, in his capacity as the ranking minority member of the Senate Judiciary Committee, asked DHS Secretary Jeh Johnson in February to explain the existence of a secret "hands off" list that surfaced in an e-mail exchange among Customs and Border Protection (CBP) officials.
As we reported, Grassley specifically wanted to know why a member of the Muslim Brotherhood with indirect ties to Hezbollah, Hamas, and the Palestinian Islamic Jihad couldn't be barred from the U.S. by border agents.
Fool Me Twice
Johnson didn't respond by the March deadline Grassley gave, leaving the task to CBP Commissioner Gil Kerlikowske, who wrote back in April. He denied the list existed and said he didn't know about the specific case.
Grassley didn't buy that, so he asked the agency to brief his staff. CBP officials dutifully went to see Grassley's staff on May 20, but warned beforehand that the briefing would be limited in scope. Since national security has become the bureaucratic trump card for keeping things secret, what happened next is no surprise.
"The briefing on Tuesday yielded next to nothing," Grassley spokeswoman Beth Levine wrote in an e-mail to WhoWhatWhy.
The CBP officials did try to explain how Kerlikowske could say there was no "hands off" list, even though officers in his agency referred to something resembling one in the e-mail exchange. The answers the Customs and Border Protection personnel gave were "unpersuasive," Levine said.
Transparent? Or Invisible?
So Grassley's staff is pursuing a "more detailed briefing" to get a real answer, Levine said.
We've seen this plenty of times before: agencies unable or unwilling to explain why people with glaring red flags are allowed in and out of the country. That was the case with Boston Marathon bombing suspect Tamerlan Tsarnaev, who was free to travel despite being on two terrorist watch lists, and those of several suspicious Saudis prior to the 9/11 attacks.
And as we reported here and here, both Grassley and Massachusetts Congressman William Keating—Republican and Democrat respectively—had some pointed questions for the FBI after the Boston Marathon bombing, many of which are unanswered a year later.
From Grassley's Statement for the Record on the Judiciary Hearing on Oversight of the FBI last week:
Leaving these questions hanging in the wind creates a perception that the FBI is hiding something. While I don't believe this to be the case, I also don't understand why Director Comey, who promised transparency in his confirmation hearing only a year ago, would allow this to occur.
Grassley's DHS inquiry appears to be headed down the same long road of stonewalling and silence.
Again we ask: who else is on that list—and what are they doing here?
[box] WhoWhatWhy plans to continue doing this kind of groundbreaking original reporting. You can count on us. Can we count on you? What we do is only possible with your support.
Please click here to donate; it's tax deductible. And it packs a punch.[/box]