DISCOVER OUR BLOG 

Did you know that in addition to everything else we offer, we now have a Blog? It is dedicated to providing you with a mix of short, timely items you might well not see elsewhere. From "Deep Politics" Eyebrow-raisers to updates to "rants," it's an entertaining and informative addition to your daily reads. Follow along by clicking on Blog Posts on our menu bar."
Now Live on WhoWhatWhy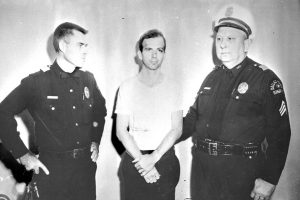 Lee Harvey Oswald and two policemen taken after Oswald's arrest.
Photo credit: ARCHIVES.GOV.
The CIA, Mafia, Mexico — and Oswald, Part 2
By Peter Dale Scott
This is a complex story, as fascinating as it is appalling. It is about how the CIA and FBI suppressed a major clue to the existence of a pre-JFK-assassination conspiracy. And about how alleged evidence of Lee Harvey Oswald in Mexico was manipulated and altered by elements in the CIA and their Mexican clients, the Dirección Federal de Seguridad (DFS).
Home of the Not-So-Brave
By Klaus Marre
The ultimate object of terrorism is to strike fear in the hearts of enemies. By that measure, the current hysteria over whether to allow Syrian refugees into the United States may just be the Islamic State's biggest victory.
PICKS 
PICKS are stories from many sources, selected by our editors or recommended by our readers because they are important, surprising, troubling, enlightening, inspiring, or amusing. They appear on our site and in our daily newsletter. Please send suggested articles, videos, podcasts, etc. to picks@whowhatwhy.org.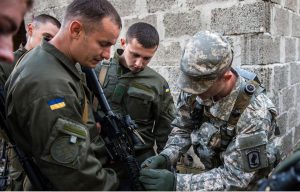 US military advisers will start training six battalions of the Ukrainian Armed Forceson November 23, Ukrainian Presidential Administration spokesman Andriy Lysenko said Saturday. About this photo: US Army Sgt. with Ukrainian National Guard soldiers.
Photo Credit: US Army
Droughts and Deforestation Leave Brazil Dry (Klaus)
After losing 16 trillion gallons of water every year for the past three years, Brazil is running out of fresh water. While that is an imminent problem for the South American nation, it could also have global consequences.
ISIS Drug Transit from Afghanistan to Europe Confirmed by Russia: Money Goes into Terror Funding and Recruiting (Trevin)
Russia's Federal Drug Control Service claims the network provides transit to half of Europe's heroin supply from Afghanistan.
More Mexicans Are Leaving the US than Coming in (Klaus)
While Republican presidential candidates are seeking to make unchecked immigration a major issue in the 2016 election, the numbers don't back up their over-the-top rhetoric. In fact, the number of Mexican immigrants over the past five years has been significantly smaller than the number of Mexican nationals who have returned home.
Anti-Racist Activists Drown out Reclaim Australia Rallies (Trevin)
Progressive activists outnumbered anti-Islam demonstrators in Sydney and Melbourne on Sunday.
Activists in Georgia Demand End to US School of 'Assassins' (Trevin)
Organized by SOA Watch, members of Veterans for Peace and at least 50 other human rights groups and organizations congregated Sunday outside the US Military School of the Americas in Fort Benning, Georgia to demand the closure of the controversial school. Also, read WhoWhatWhy's coverage of the School of Americas here.
Belgians Try to Help Police with Kittens (Klaus)
When the Belgian police asked residents of Brussels not to post information on the specifics of the ongoing anti-terrorism crackdown, people responded by flooding the #BrusselsLockdown hashtag with pictures of kittens to bury any information about police movement that others might have tweeted.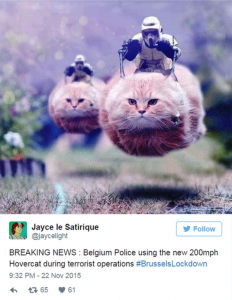 SIGN UP
Like what you see? Sign up here to subscribe to this newsletter — our daily roundup of stories from around the web that our editors or other readers thought worth reading. You can also sign up for our weekly newsletter, which recaps all of the exclusive WhoWhatWhy pieces of the past seven days.