Brief Glimpses Into the Street Lives of People
A collection of fascinating old documentaries capturing street scenes from New York and several cities in Europe, before and after World War I and II.
Listen To This Story
I am a consummate people watcher, but I have no desire to peek through your window. I might learn more from watching you across the subway aisle, or on the street. I wait for those moments when your mask slips, perhaps jostled by the crowd. And I like watching the crowd itself.
I am fascinated by the fact that you can actually glimpse the street life of times past through old documentary films.
I once saw a poignant sight in a film from the late Victorian era showing downtown New York during rush hour. Among the crowd was a woman with a careworn face, trying to hold herself with dignity as she hurried along. Her dress, maybe her only good dress, looked cleaned and pressed. In places, it had been carefully mended. For some reason, this detail broke my heart. She was on screen for a few seconds then disappeared into the left margin.
Below are links to several films, starting with those from the Victorian era, and ending with some from the 1950s.
The mixture is uneven. I just tried to find interesting films that were of relatively high quality.
People watchers and history buffs may be especially interested in looking at films showing the people of Berlin, before and after World War I and II. In some of these films, you can actually look into their eyes.
You will not find many dramatic scenes in these films, but I love them just for those few moments I can feel connected to the people. I think of thIs collection of films as a museum of moments.
America
1911 New York (7:13)  — Energetic tour.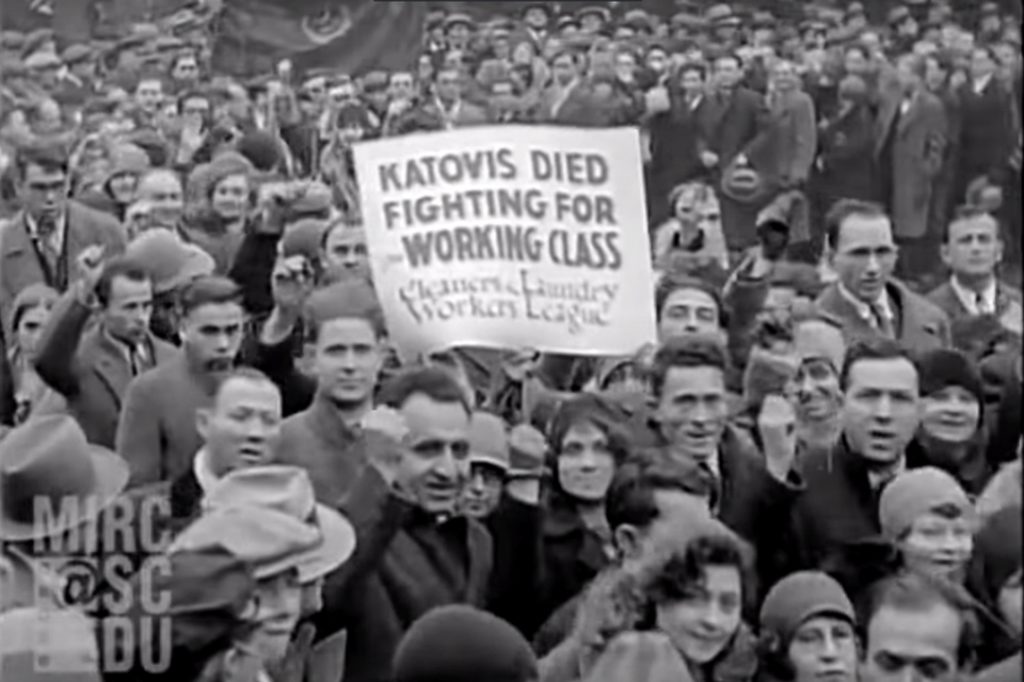 Photo credit: guy jones / YouTube
1930-1939 New York (10:18) — Harlem in its heyday
Great Britain
1900 Rochdale (4:20) — Ride through town
1901 North England (5:24) — Note the workers' smudged faces
1902 Halifax (15:28) — Moody, atmospheric, and enchanting
The man on the far left arrives just as the workers are leaving. He watches them for a while, then a woman appears whom he seems to have been waiting for. She smiles at someone out of sight. Suddenly, the man grabs her (at 7:08), and roughly shoves her about eight feet to the right. Her face contorts a bit, but she breaks away and resumes her journey to the left.The man just keeps going.
1902 England and Ireland (8:17)
1917 London (6:13) — After an air raid
France
1890s Paris (5:58)
Germany
1900, 1914 Berlin (4:36)
1914 Berlin (6:48)
1930–1939 Berlin, Reel 1 (9:36)
1930–1939 Berlin, Reel 2 (10:46)
1945 Berlin (7:04) — In color
1947 Berlin (7:23) — Narrated
1950 German POWs return home from Russia (1:29)
Russia
1896 Moscow (52:00) — Unusually high quality film
Yugoslavia
1904 Belgrade (3:59)
1915 Sarajevo (4:13)
---
Related front page panorama photo credit: Adapted by WhoWhatWhy from Dhruva Aliman Music / YouTube.