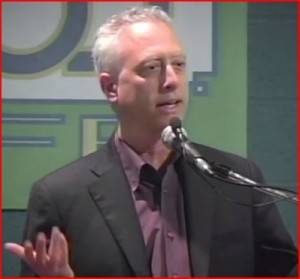 WhoWhatWhy Editor-in-Chief Russ Baker takes his audience on a slightly unsettling—and occasionally amusing—trip behind the headlines during an April 24 talk at The Common Good Cafe at University Temple Methodist Church in Seattle. Russ speaks about the Boston Bombing and how the "Boston Strong" campaign diverts attention from the real story; his exploration of the Bush dynasty in his book, Family of Secrets; and how the truth is often far from what is being reported in the media.
Russ also took a series of engaging questions from the audience, which you can see here:
[box] WhoWhatWhy plans to continue doing this kind of groundbreaking original reporting. You can count on us. Can we count on you? What we do is only possible with your support.
Please click here to donate; it's tax deductible. And it packs a punch.[/box]