DISCOVER OUR BLOG 
Did you know that in addition to everything else we offer, we now have a Blog? It is dedicated to providing you with a mix of short, timely items you might well not see elsewhere. From "Deep Politics" Eyebrow-raisers to updates to "rants," it's an entertaining and informative addition to your daily reads. Follow along by clicking on Blog Posts on our menu bar.
Now Live on WhoWhatWhy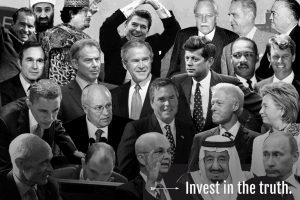 Invest in the truth, support WhoWhatWhy.
Photo credit: WhoWhatWhy
It's #GivingTuesday 
By The WhoWhatWhy Team
Today is #GivingTuesday. Find out how you can enable good journalism—and spread truth.
PICKS
PICKS are stories from many sources, selected by our editors or recommended by our readers because they are important, surprising, troubling, enlightening, inspiring, or amusing. They appear on our site and in our daily newsletter. Please send suggested articles, videos, podcasts, etc. to picks@whowhatwhy.org.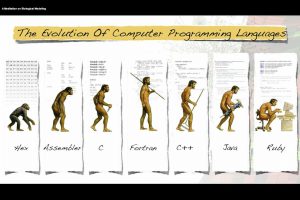 Today is Cyber Monday. If you would rather peel bark off trees to eat bugs than participate in global shopping mania, check out "Some Alternatives to Cyber Monday". These tips from The Atlantic are from 2012, but they are still amusing today. About this photo: The Evolution of Computer Programming Language.
Photo Credit: Duncan Hull / Flickr (CC BY 2.0)
French Place Climate Activists Under House Arrest (Russ)
Interesting who the state targets after terrorism.
Superstorms Once Hurled Giant Boulders (Russ)
What might be in store for us as weather increasingly disrupted?
Walmart's Domestic Spying Apparatus (Russ)
Keeping the workers in line and the union at bay
Birthers 2.0 – Ted Cruz Edition (Klaus)
Florida Democrat Alan Grayson said he would challenge the eligibility of Sen. Ted Cruz to be president if the Texan were to win the GOP nomination. Cruz was born in Canada to an American mother, which makes him an American citizen.
Former Defense Intelligence Chief Says Iraq Invasion Was a 'Huge Error' (Klaus)
Michael Flynn, the former director of the Defense Intelligence Agency, said invading Iraq was a "huge error" and that "history will not be and should not be kind with that decision."
The Most Controversial Theory Behind ISIS' Rise (Jimmy)
According to the Washington Post, this may be Thomas Piketty's argument that the perpetuation of oil monarchies and exacerbation of economic inequality by Western powers in the Middle East is fueling the rise in terrorism. It's telling that only by standards of the mainstream media is faulting the US for terrorism a touchy subject. This "controversy" states the obvious.
The Fort Knox of Food (Russ)
The gene bank designed to safeguard the American food supply.
SIGN UP
Like what you see? Sign up here to subscribe to this newsletter — our daily roundup of stories from around the web that our editors or other readers thought worth reading. You can also sign up for our weekly newsletter, which recaps all of the exclusive WhoWhatWhy pieces of the past seven days.