VOLUNTEER!  WhoWhatWhy loves our volunteers. Right now, we can use help with photo research/editing, specialty research, fundraising, social media, and more. Please get in touch if interested and tell us about your relevant experience and skills.
Now Live on WhoWhatWhy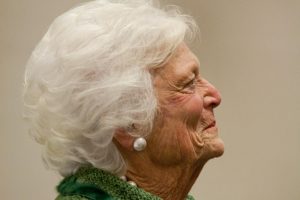 Barbara Bush. Photo credit:  Lauren Gerson / Wikimedia.
PoppyLeaks, Part 4
By Russ Baker
Hey, are we living in the old USSR? It sure looks like it, judging from the way the media has closed ranks around a blatantly false account of George H.W. Bush's life. This bothers us so much that we're going to give you portions of his real biography — free.
PICKS 
PICKS are stories from many sources, selected by our editors or recommended by our readers because they are important, surprising, troubling, enlightening, inspiring, or amusing. They appear on our site and in our daily newsletter. Please send suggested articles, videos, podcasts, etc. to picks@whowhatwhy.org.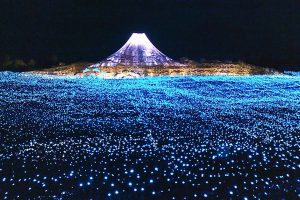 Cities throughout Japan hold festivals of lights known a Winter Illuminations. These events occur from October to February. The tradition started as a memorial to the victims of the 1995 Kobe earthquake with the Kobe Luminarie. About this photo: Nabano no Sato winter illuminations, Island of Nagashima, in Kuwana, Mie Japan.
Photo credit: おにく / Wikimedia (CC BY-SA 3.0).
The First Amendment Is No Laughing Matter (Klaus)
The owner of a comedy club said he received a call from the campaign of Hillary Clinton asking him to remove the video of a comedy skit featuring the former Secretary of State from his website.
Rubio Would Like to Know to Whom You Are Talking (Klaus)
Sen. Marco Rubio wants the NSA to continue to collect bulk phone records of Americans. The practice, which has since been ruled unconstitutional was revealed by NSA whistleblower Edward Snowden.
Most Hispanics Vote Democrat, so Why Are so Many Hispanic Politicians Republican? (Ben)
"When pollsters say the vast majority of Hispanics lean Democrat, they're speaking of Mexican Americans, who make up the largest group of Hispanics by a landslide. Nearly two-thirds of Hispanic Americans – 64% – are of Mexican descent. Sixty-five percent of those, or 22.3 million, are US-born. Hispanics of Mexican origin make up 11% of the US population. But Mexican and Cuban immigrants have had vastly different experiences immigrating to this country."
Koch Brothers Have Team That Spies on Political Opponents (Klaus)
This fascinating article describes a little-known group within the Koch brothers' political operation that carries out surveillance and intelligence gathering on its opponents.
Ben Carson Wants to Change America — His Campaign Already Did (Klaus)
Ben Carson's campaign on Tuesday released a map that gets an "A" for xenophobia and an "F" for geography. The map not only showed which states are refusing to accept Syrian refugees but it also creatively redrew the borders of the United States by moving several New England states north.
PC Yvonne Fletcher Shooting: Libyan Man Arrested in UK (Trevin)
Libyan man arrested "on suspicion of conspiracy to murder PC Yvonne Fletcher" who was shot and killed at age 25 "while policing a demonstration outside the Libyan Embassy in London in 1984."
Russia, China Sign Contract Worth over $2 Billion for Su-35 Fighter Jets (Trevin)
The deal is a "rare bright spot in an otherwise gloomy economic picture for Russia, whose economy is suffering from weak oil prices and Western sanctions over the Ukraine conflict."
The President's Car Is Kind of Amazing (Trevin)
As we've pointed out in the past, the Secret Service doesn't seem to have come very far since the Kennedy Assassination, but at least President Obama's car is secure.
Turkey Could Cut off Islamic State's Supply Lines. So Why Doesn't It? (Ben)
"Western leaders could destroy Islamic State by calling on Erdogan to end his attacks on Kurdish forces in Syria and Turkey and allow them to fight Isis on the ground."
Photos: South Africa Students Protest Tuition Hikes (Ben)
"A week of demonstrations culminate in front of the offices of President Jacob Zuma."
SIGN UP
Like what you see? Sign up here to subscribe to this newsletter — our daily roundup of stories from around the web that our editors or other readers thought worth reading. You can also sign up for our weekly newsletter, which recaps all of the exclusive WhoWhatWhy pieces of the past seven days.