A look back at Selma, then and now.
Selma, Alabama—The steel has held up well on the Edmund Pettus Bridge over the Alabama River, which delivers automobiles and the occasional tour bus into this city's tidy but desolate little downtown.
In six weeks, Selma will begin a "Bridge Crossing Jubilee" to mark the events 49 years ago that shoved Selma, once a cordial cotton town, into the spotlight of the black struggle for civil rights in America.
On March 7, 1965, a phalanx of white lawmen stood at the east end of the Pettus Bridge–named for a Confederate general with Ku Klux Klan bona fides—to block 500 citizens who were trying to leave Selma and walk 50 miles to the Capitol in Montgomery to protest Jim Crow voting laws.
Two hundred state troopers, county deputies and "volunteer posse men" employed tear gas, truncheons, whips and bruising horses to push the marchers back across the bridge on that "Bloody Sunday." The country watched the brutality on TV news, and the Rev. Martin Luther King Jr. soon arrived to help complete the momentous march to Montgomery.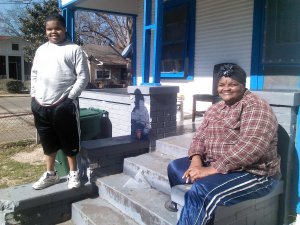 Today is the day we honor the late Dr. King, and it's worth asking if he'd recognize Selma today?
Much of it would be familiar—the Pettus Bridge and certainly Brown Chapel, the A.M.E. church in the midst of the vast George Washington Carver housing project where the marches began.
But the city's power structure has changed. In 1965, Selma's government was dominated by whites even though half its population was black. Today, eight in 10 residents are black, and African-Americans are broadly in charge.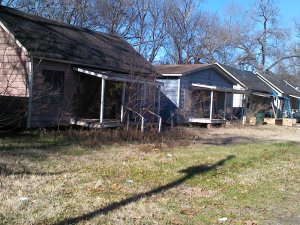 But while the Sun Belt's population has mushroomed in the past 50 years, Selma's has declined, from 28,000 in 1965 to about 21,000 today. One-third of citizens live below the poverty line, and the city's per-capita income is half the national average and in the bottom quarter of all Alabama towns.
Not far from the colonnaded mansions of the Historic District, the poor precincts of Selma are bleak and beaten-down. Vacant shotgun shacks and tumbledown houses are interspersed with modest occupied homes.
I found Ernestine Jones on the porch at one of them, sitting in the morning sun with her smiling grandson. I asked about life in Selma.
"There's some good parts and some bad parts," she replied.
"And what are the bad parts?" I asked.
"You're looking at it," she said.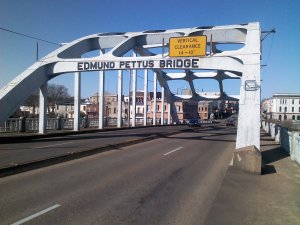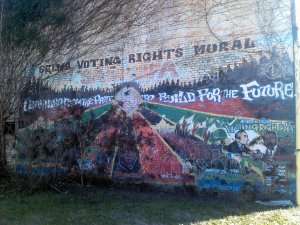 [box]WhoWhatWhy plans to continue doing this kind of groundbreaking original reporting. You can count on it. But can we count on you? We cannot do our work without your support.
Please click here to donate; it's tax deductible. And it packs a punch.[/box]