What kinds of gifts can you get from one of America's most sanitized history museums? We try to imagine.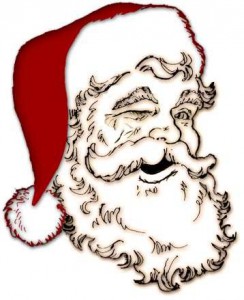 The other day, we received an email from Dallas's Sixth Floor Museum at Dealey Plaza, reminding us about holiday gifts available from their shop. These include a DVD called "Films from the Sixth Floor" and a "triple pearl necklace" from the "Jackie Collection."  According to the mission statement on its website:
The Sixth Floor Museum at Dealey Plaza chronicles the assassination and legacy of President John F. Kennedy; interprets the Dealey Plaza National Historic Landmark District and the John F. Kennedy Memorial Plaza; and presents contemporary culture within the context of presidential history
Now, we enjoy a sanitized version of history as much as anyone else, so we tried to imagine what other kinds of gifts the museum could offer, consistent with its mission. Here are some possibilities—sure to please one and all:
• "Oswald did it" T-shirts: available from Super Tiny to XXL, in over 100 different shades. Closeout.
• Copies of the most popular books supporting the Warren Commission findings—whether you prefer Vincent Bugliosi, Gerald Posner, or Professor Bill O'Reilly, we've got 'em all!  With every purchase, we'll toss in the booklet, "Why the 99 percent of books that say the opposite are just not worth your time—or ours."
• "Serious Ho Ho Ho": Framed poster of former CIA chief Allen Dulles as Santa Claus, with cuddly little corporate executives on his lap, telling him what they secretly wished for a month before Christmas, 1963.
•  "Cover-ups" Gift Box Edition: Give your loved ones our handy, semi-transparent "cover-ups". Perfect for preventing fingerprints from ruining surfaces.
• "Lone nuts"—your favorite almonds, cashews, pecans and other nuts, packaged individually for the discriminating eater with a small appetite.
• "We're High on Dallas High Society" – an 800-page look at the exciting lives and selfless charitable acts of Dallas's most powerful families. With each order, we'll toss in a list of our museum benefactors and supporters, and you can have fun matching names.
• "See No Evil, Hear No Evil" paperweights
•  "Coincidence Theory," the board game. You'll have hours of fun with your kids, rearranging facts so they seem downright silly.
•  Bumper stickers: "Who Killed JFK? Well, Who Killed JR?"
• Jar of Pickled Red Herrings. Domestically produced!
• Our 50th Anniversary pamphlet: "How to Throw a Big Event Without Embarrassing Yourself." Closeout.
• Warm, fuzzy socks festooned with the image of our 41st president, George H.W. Bush, and the caption: "I Can't Remember Where I was on 11/22/63 Either"
• DELUXE: Special visit to the "sniper's nest." Although we've had to cordon off access to the actual spot from which Lee Harvey Oswald shot President Kennedy—for National Security reasons—we're making it available, for a limited time only. For just $500, you'll get to spend a solid five minutes in Oswald's shoes. Copies of Das Kapital and other communist literature will be on hand if you get bored. Note: this offer not open to forensic marksmanship examiners of any kind.
• Speed Game, complete with obstacles.  Get Lee Harvey Oswald from the sixth floor to the second floor lunch room where he was observed calmly drinking a soda just a couple of minutes after Kennedy was hit. Show off your skills.
• Magic Bullet Fun. See if you can make a bullet go through two different people, turn, and go back into one of them, then emerge almost in pristine shape. The entire family will enjoy this challenge.
Don't wait—supplies limited!