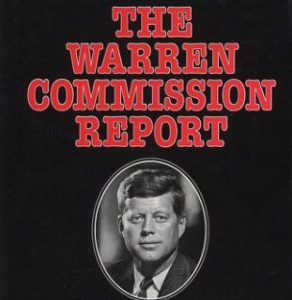 WhoWhatWhy Editor-in Chief Russ Baker will be presenting at two Washington-area conferences on the 50th anniversary of the Warren Commission Report. Both appearances will be on Saturday, Sept. 27.
Even 50 years later, the widely discredited official report on the assassination of John F. Kennedy still draws tremendous scrutiny precisely because it failed to solve America's greatest whodunit convincingly. In fact, more questions and revelations have risen in the half-century since the report purported to give the exhaustive story.
Baker's own investigations turned up new connections and intrigues, which he wrote about in his best-selling Family of Secrets: The Bush Dynasty, America's Invisible Government and the Hidden History of the Last Fifty Years. (You can read a 10-part series of excerpts starting here.)
Here is Baker's schedule and more details on the conferences:
From 10:30-11:30 a.m., he will speak at the Crowne Plaza Old Town Hotel in Alexandria, VA
From 2:45-3:30 p.m., he will join a panel on "Why Won't the Media Cover the Story?" at the Hyatt Regency, Bethesda, MD
From 4:15-5, he will speak again at the Hyatt Regency on the role of Warren Commission staff in the cover-up.
For information on The Warren Report and the JFK Assassination: Five Decades of Significant Disclosures (Bethesda), click here
For information on The Warren Report 50 Years Later: A Critical Examination (Alexandria), click here
[box] WhoWhatWhy plans to continue doing this kind of groundbreaking original reporting. You can count on us. Can we count on you? What we do is only possible with your support.
Please click here to donate; it's tax deductible. And it packs a punch.[/box]