Voting rights for millions of individuals with past convictions depend on their ability to pay restitution or complete parole, according to a new report.
For nearly two centuries, poll taxes were a way to keep poor Americans, especially minorities, from voting. They were ruled unconstitutional 50 years ago, but many states continue to deny voting rights to individuals with past convictions until they can pay their legal debt.
Take Bonnie Raysor, a 58-year-old grandmother, who served 18 months in a Florida prison for six felony drug convictions after an opioid addiction. In 2018, Florida voters passed Amendment 4, restoring the right to vote for more than one million ex-felons who had completed their sentence. Her excitement at being able to vote came to an abrupt end after Gov. Ron DeSantis (R) signed SB 7066 — a law that requires individuals with past convictions to pay restitution, fines, and fees before their voting rights are restored.
The average individual on probation, parole, or community supervision in the state owes an average of $8,195 in restitution. Raysor, who owes $4,000 in debt and makes $13 an hour as an office manager, will be ineligible to vote until 2031 based on her current payment plan.
Millions of Americans with prior convictions find themselves in similar positions, according to a new report by the Campaign Legal Center (CLC) and Georgetown University Law Center's Civil Rights Clinic. At least 20 states impose parole requirements or "legal financial obligations" on voters with past convictions prior to restoring one's voting rights, which often prevents low-income and minority communities from participating in elections.
"These policies impose a modern‐day poll tax on individuals with past convictions: but for their inability to pay, otherwise eligible individuals are denied the right to vote," the report says.
The report — "Can't Pay, Can't Vote: A National Survey on the Modern Poll Tax" — outlines three categories of legal financial obligations that formerly convicted individuals must overcome: restitution, fines, and fees.
"Today, an estimated 10 million people owe more than $50 billion in fines and fees related to criminal convictions," the report finds.
Danielle Lang, co-director of the CLC's voting rights and redistricting program, called the report "necessary" in a call with public advocates and reporters.
"Punishment for inability to pay is unconstitutional and particularly un-American when it comes to voting rights," Lang said.
The 24th Amendment guarantees that "the right of citizens of the United States to vote not be denied or abridged by the United States or any State by reason of failure to pay a poll tax or other tax."
This was strengthened in Harper v. Virginia State Board of Education, when the Supreme Court ruled that Virginia's poll tax violated the equal protection clause of the 14th Amendment by discriminating against individuals based on wealth.
"These individuals are mired in a poverty trap," Thea Sebastian, policy counsel for the Civil Rights Corps, said. Because the Voting Rights Act of 1965 does not explicitly ban poll taxes, states have used this as a tactic to prevent entire communities from participating in elections.
"When the state uses money bail to detain people who can't pay, it violates the 14th Amendment," she said. Because someone is too poor to pay, Sebastian added, legal fines for reentering citizens can determine whether they can obtain a driver's license or occupational license in order to work and pay their debt.
The debate around voting-rights restoration for individuals with past convictions is rooted in a deep history of racist laws and slavery in the US: In 2016, one in every 13 African Americans was unable to vote because of such laws and regulations, compared with one in every 56 non–African Americans.
Although legislation enacted in the wake of the civil-rights movement lifted many barriers for African American voters, felony disenfranchisement continues to prevent poor and minority communities from access to voting booths.
"I do not understand the argument that somehow voting is different, that the only way you can vote is to pay," Aderson Francois, Georgetown professor and director of the Civil Rights Clinic, said on the call.
Alfonzo Tucker Jr. of Tuscaloosa, AL, was told after the 2012 election that he could not vote because of a past conviction in 1992. His brother, son, and multiple friends received similar letters. And his son, Alfonzo Tucker III, had never been arrested before. Tucker owed $1,515 in fines and fees at the time of his conviction, and after being $4 short, the state imposed a $135 late fee. Despite Alabama law stating that late fees do not render an individual ineligible for voting rights restoration, the Alabama Voting Rights Project assisted him in regaining the right to vote.
Mr. Tucker wants to be an active voter. He will be able to vote in 2020, but misinformation caused him to miss the opportunity to vote in the 2018 midterm election — because of four dollars.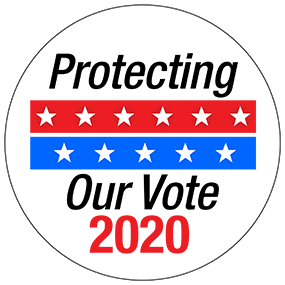 Efforts to restore voting rights for individuals with felony convictions have reached Congress many times since the 1960s. Sen. Ben Cardin (D-MD) recently introduced S. 1588, the Democracy Restoration Act, which would restore voting rights to individuals immediately after completing their incarceration. According to the report by the CLC, evidence suggests that voting rights restoration would improve re-entry and reduce recidivism.
"Casting a vote is one of the most fundamental rights in a democracy and gives you a say in the future of your community," Cardin said in a statement after the First Step Act, which allows people with nonviolent drug offenses to leave prison sooner for good behavior, became law.
"Congress has a responsibility to ensure that right is protected and should be leading an effort to remove barriers and make it easier for more people to register to vote, cast their vote, and make sure their votes are counted," Cardin added.
The report recommended that banning the use of poll taxes and implementing automatic voter registration would not only reduce the rate of recidivism, but affirm that access to the voting booth is no longer dependent on an individual's wealth.
---
Related front page panorama photo credit: Adapted by WhoWhatWhy from Derek Goulet / Flickr (CC BY-NC 2.0) and Florida / Wikimedia.