Young voters, especially college students, fueled the "blue wave" of the 2018 elections. Now, Republicans are targeting those same voters for 2020 to limit their impact.
College students voted at record levels in the 2018 midterm elections, paving the way for the Democrats' victory in key states — and some Republicans have taken notice.
From interfering with early voting, to irrational voter ID laws, Republican-led states have made extraordinary strides in preventing eligible people from voting.
Early voting on Florida's college campuses provided access for nearly 60,000 voters to cast a ballot in the 2018 midterms. But a clause buried in a new law signed by Gov. Ron DeSantis (R) could cause universities in Florida to think twice before applying to host a polling place in 2020. The bill, SB 7066, requires election supervisors to ensure that early voting locations "provide sufficient non-permitted parking to accommodate the anticipated amount of voters."
This places a unique burden on universities with already limited parking.
The parking requirement is a "not-so-thinly veiled way" to make it less likely for colleges to host early voting polling locations, Kyle Upchurch, director of impact with the Institute for Democracy & Higher Education (IDHE), told WhoWhatWhy.
Patricia Brigham, president of the League of Women Voters of Florida, argued that SB 7066's parking amendment is part of an effort to disenfranchise Floridians in the 2020 election. The League previously won a lawsuit blocking former Secretary of State Ken Detzner's (R) ban on early voting on college campuses in 2018.
Many students often leave their cars at home or do not have their own method of transportation off campus when they begin college, and universities often require permits for parking on campus. Without an option to vote early on their campuses, some students may choose to sit out future elections.
"This is not about parking, at all," Brigham told WhoWhatWhy. "This is about making it easy for students who live on campus, many who don't have cars, to vote early."
Parking on campus is already limited for students, Brigham explained, and universities might not want to burden students with even more limited space in order to accommodate other voters.
"If you're a student, professor, or staff, you better have a permit or you're going to get a ticket. The visitors lots are typically small," she said. "We want to do everything we can to enable young people to vote, and if they have easy access to the polls, that will only encourage them to vote."
Fighting Other Barriers
The League of Women Voters joined civil rights groups in a federal lawsuit to block a new state law in Tennessee that places strict requirements, under penalty of civil fines, for voter registration drive organizers and volunteers. The law requires individuals to register with the secretary of state and be trained on how to conduct voter registration drives. The plaintiffs argued the law places "strict, unnecessary, and irrational restrictions on community-based voter registration speech and activity."
Young voters believe that they can make a difference, and political campaigns have taken notice, according to Rey Junco, director of research with the Center for Information and Research on Civic Learning and Engagement (CIRCLE). But the more barriers put in the way for voter registration, Junco said, the less likely people are to register.
"Are there efforts to target student voting and to reduce student voting in certain locations? I think that's pretty unequivocally yes," Upchurch said.
Florida and Tennessee are not alone in their efforts. Other states passed voter ID laws that often create hurdles for young voters and out-of-state college students.
Another barrier, Junco added, was that young voters at polling places felt that they were unwelcome. "They don't see people like them working the polls, other young people," he said.
In a study leading up to the 2018 election, almost all of the young people surveyed thought that they needed a photo ID to vote, Junco said. Many did not understand what would disqualify them from voting, he added.
"There's a lot of obfuscation, and that's on purpose," Junco said. "That's one piece of something we uncovered that we hadn't seen before as a barrier."
A new law in New Hampshire, which also takes effect today, would require college students to obtain in-state driver's licenses and register their cars in the state. This law repeals language in the state's voter ID law that only required an individual to establish domicile residence. The ACLU filed a lawsuit against the state on behalf of two Dartmouth College students, arguing that the new law burdens their right to vote and constitutes a modern-day poll tax.
"This concept of making things intimidating or making voter registration confusing, or like in New Hampshire, we don't know what kind of chilling effects that might have on students," said Kyle Upchurch, an associate researcher with IDHE.
"A lot of it even comes down to messaging," said Mike Burns, national director for Campus Vote Project. New Hampshire also passed a law affecting same-day voter registration, where law enforcement may knock on an individual's door to ensure they live at the address in which they are registered to vote.
"What they're trying to do is create a narrative where they're telling students, 'We don't want you to vote here, we don't consider you to be part of the community, don't participate,' which I think is wrong," he said.
When North Carolina passed its voter ID law in December, the law had to be updated to clarify language allowing student IDs for identification. The confusion came after students at 12 of the University of North Carolina's 17 campuses were prohibited from using student ID cards for voting, according to the student newspaper, the Daily Tar Heel.
Wisconsin's voter ID laws particularly impact college students, Burns argued. Any student ID used for proof of identification before voting requires a signature and expiration date of no more than two years, but students also need to provide proof of enrollment to poll workers prior to casting their ballots.
Wisconsin officials knew when the law was passed that no state institution provides students with ID cards that fulfill the requirements, Burns told WhoWhatWhy. "They did that very intentionally," he said.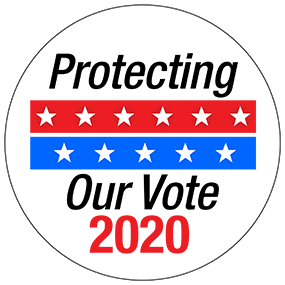 The two-year expiration requirement also drives up the cost of issuing ID cards to students for universities, Burns explained. "It's a large cost for [universities] to incur just to kind of overcome these barriers that the legislature specifically put in their path to try and prevent students from voting."
According to exit polls conducted by CIRCLE, young voters preferred Democratic candidates in the 2018 elections by a 35-point margin. Young voters tend to support candidates who most align with their values, Junco said. In Montana, for example, young voters were critical in reelecting Sen. Jon Tester (D) by a margin of 17,000 votes.
Ensuring voting access for young voters, however, needs to be viewed as a nonpartisan issue rather than Democrats versus Republicans, Gismondi argued.
"It's really important to not tie directly young voters to college campuses," he said. "From the campus side, this really transcends party politics. This is about political learning. This isn't about any partisan, get-out-the-vote effort."
---
Related front page panorama photo credit: Adapted by WhoWhatWhy from Daniel Lobo / Flickr  (CC BY 2.0).