Following a decisive victory for Democrats in the 2018 elections, advocates of fair redistricting are doubling down on their efforts to get like-minded candidates elected and end gerrymandering.
Despite the Supreme Court's recent ruling that it lacked the authority to stop political gerrymandering, Democrats and fair maps advocates are finding other ways to fight it.
They are launching an unprecedented campaign at the state level to change the way district lines are drawn, mobilizing citizen activists throughout the country. Key groups — established and newly formed — are investing millions of dollars and using social media to make their case for reform.
One powerful advocate — EMILY's List — launched Focus 2020, "a project designed to impact redistricing by electing pro-choice Democratic women to state legislative chambers in the 2019 and 2020 elections before redistricting takes place in 2021." And they plan to invest $20 million in more than 500 state legislative races to make that happen.
"[The Supreme Court] made it pretty clear that they're not going to step in to stop this from happening," Ianthe Metzger, deputy director of campaign communications at EMILY's List, told WhoWhatWhy. "It's incumbent upon us to restore fair districts and invest in key states that are going to help us win back control."
When the Supreme Court took itself out of the discussion, it may have encouraged some federal lawmakers to introduce legislation that will harm their constituents, critics warn.
"The democratic process is completely undermined by what Republicans are trying to do," Metzger said. "It's really more critical than ever that we make some gains right now and are really intentional about where we're spending our money."
EMILY's List is just one of many advocacy groups laying the groundwork to challenge partisan gerrymandering in 2020. Common Cause — a nonpartisan, grassroots organization — is using litigation as a part of its campaign for fair maps.
Electoral districts can be redrawn after each ten-year census, ostensibly to reflect population changes. As a direct consequence of maps redrawn after the 2010 census, Republicans secured control of many state legislatures and held the majority of seats in the US House of Representatives in most subsequent elections, an advantage not reflected in actual voting totals.
For example, in 2018, Democratic and Republican candidates for the US House in North Carolina received virtually the same number of votes, yet the GOP won 70 percent of the state's congressional seats. Common Cause and the National Democratic Redistricting Committee (NDRC), among others, filed a lawsuit against North Carolina State Rep. David R. Lewis (R), senior chairman of the House Select Committee on Redistricting, alleging that the state's map "[violates] the rights of the plaintiffs and all Democratic voters in North Carolina under the North Carolina Constitution's Equal Protection Clause, Free Elections Clause, and Freedom of Speech and Freedom of Assembly Clauses."
In a 50/50 Country, the Democrats Are Shut Out From All Levels of Government
Kelly Ward, president of the NDRC, argues Democrats need a seat at the table in order for maps to be drawn fairly.
"North Carolina is one of the states where you've got a really robust and active grassroots movement against gerrymandering because of how gerrymandered the legislature is and how that has resulted in a bunch of policies that are out of step with the state," Ward said.
Voters in North Carolina have held numerous rallies and protests, with some activists taking part in a 5K run around a gerrymandered district in 2017 to raise awareness.
"The problem with the system right now is that elections are being conducted in a manipulated system, which means not every voter has the same power with their vote as other voters," Ward said.
In many states, redistricting is done through the legislative process. This, Ward explained, is where voters can have the most influence through grassroots efforts to fight for fair maps.
"Democrats are ready to come to the table," Ward added. "If the Republicans are willing to understand that this is a huge part of making our democracy work, then I think the potential for fair maps is absolutely there."
The NDRC, with the backing of former Attorney General Eric Holder, created a four-part strategy to reform redistricting. It includes grassroots mobilization, litigation, supporting ballot initiatives, and targeting key races in 2020. The GOP has formed a rival effort, the National Republican Redistricting Trust (NRRT), led by former Wisconsin Gov. Scott Walker.
"Barack Obama and Eric Holder want to gerrymander Democrats into permanent control, so we are working to ensure that our side has the organization and resources to combat their efforts," Walker said after his appointment as NRRT's national finance chairman. Based on most recent gerrymandering efforts, Walker's statement could not be further from the truth, as the GOP has given itself a huge edge in state and congressional elections by tailoring districts to preserve their majorities.
The National Republican Redistricting Trust did not respond to a request for comment.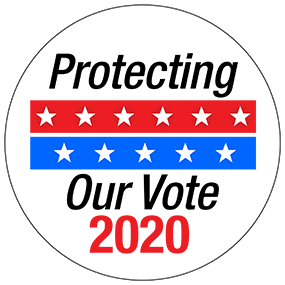 Izzy Bronstein, a national grassroots campaign organizer with Common Cause, explained the rationale for organized citizen action to WhoWhatWhy: voters choose their representatives, and not the other way around.
"The Supreme Court is not going to do this for us, and lawmakers aren't going to do it without us."
Some districts, where competition is scarce, are won by 30 or 40 points every year; there are no ways for other candidates to break through against the entrenched party.
"2010 was obviously a year where we saw the red maps come into place, we saw pushback from Democrats to say 'We're going to do this too,' and as a result of that, we've seen policies that have impacted their lives, that have hurt people in the last nine to 10 years," Bronstein said.
Now that action at the federal level against partisan bias in mapmaking has been blocked by the Supreme Court, local activists have been using social media to get their anti-gerrymandering messages heard.
"[Social media] gets folks involved in knocking on doors, writing petitions, doing additional advocacy," Bronstein stated.
Katie Fahey, a local activist in Michigan, posted a plea on Facebook in 2016 for people to join her in the fight against gerrymandering. Within a year, an army of activists and volunteers had got redistricting reform passed in a state where political insiders had long dismissed such an outcome as impossible.
"I think we're going to see a lot more of stories like that in 2020," Bronstein said.
---
Related front page panorama photo credit: Adapted by WhoWhatWhy from Maryland GovPics / Flickr (CC BY 2.0).