WhoWhatWhy is compiling its version of that enduring annual news feature, the year-end Top Stories list. Ours will have a twist, of course: We're looking for the top untold, underreported and misreported stories of 2013. And we'd like nominations from our readers.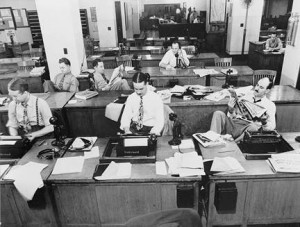 Just about every news operation in America does some version of a year-end Top Stories list.
They're generally predictable: the latest mass shooting, a momentous election, a deadly storm, a financial scandal, maybe a celebrity crackup or two.
For the first time this year, WhoWhatWhy is planning its own list—with a twist. We're compiling the Top Untold Stories of 2013, highlighting the subjects and ideas condemned to the shadows of public discourse because the major media ignore them, whether willfully or out of ignorance.
Our list will feature not just stories the establishment media ignored, but also those it misreported. (Yes, the choices are abundant.)
We want to know what you think. We'll meld the ideas of WhoWhatWhy staff members with those of our readers and publish the Top Untold Stories of 2013 during Christmas week.
You can add your ideas to the comments section below, or you can send them by email to untoldstories2013@whowhatwhy.org. Please limit your nominations to three or so, and feel free to add a few words explaining your choices, including, where available, links to documentation. We'll close nominations on Dec. 15.
[box]WhoWhatWhy plans to continue doing this kind of groundbreaking original reporting. You can count on it. But can we count on you? We cannot do our work without your support.
Please click here to donate; it's tax deductible. And it packs a punch.[/box]