An anonymous donor will match all of your Kickstarter pledges to WhoWhatWhy. But only through Tuesday, midnight.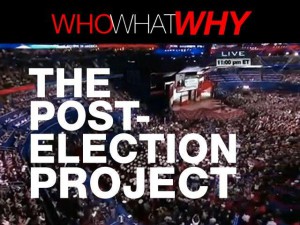 LAST CHANCE:
Did you know an anonymous donor has pledged to match all combined Kickstarter donation pledges to WhoWhatWhy received through midnight on election day?
Look: We realize you're consumed with the election. But remember—what happens afterwards is no less important. Regardless of who wins, the One Percent will be in there quietly working to get their way. Just as they dominated the donations to both sides in the campaign.
With your funding, we will bring robust reporting to the machinations that go on behind those closed doors in Washington, on Wall Street, and elsewhere. With your support, we'll expose things that would otherwise remain in the dark. With your help, we'll work to get democracy back on the rails.
Please take a minute, and pledge today. Help us double your money, and double our impact.  THANKS.
# #
GRAPHIC:
http://blog.powerscore.com/Portals/156640/images/deadline.jpg