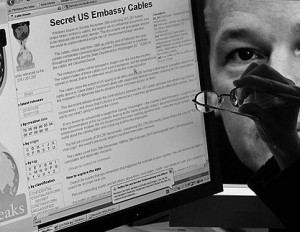 Today's edition of Worth Reading includes two videos "Worth Watching". Sometimes a picture, or in this case film, is worth a thousand words. Warning: The video on the conflict in Libya contains graphic images.
Divide & Conquer The Internet
"Cyberspace, when compared to the contours of natural space, can be understood as an under-regulated domain replete with badlands and bandits, a frontier to be tamed and subdivided." The U.S. military is seeking to do just that. In an effort to control free flow of information, of course in the name of national security, the military is working closely with organizations like Google, Intel and Microsoft to ultimately subdivide the internet along national borders. Read more here.
Populist Motorbikes
Who would think that a short clip on vintage motorcycles and the man compelled to fix them would provide fresh perspective on America's economic crisis and what it would take it overcome it?

Handmade Portraits: Liberty Vintage Motorcycles from Etsy on Vimeo.
Why We Fight: Libya Edition
In this video, Dan Rather reports on the challenges facing the Libyan rebel armies. Among the many underprepared and under armed soldiers, we follow one young Libyan's struggle to seek justice for his friends and countrymen tortured and killed by the Qaddafi regime.