VOLUNTEER!  WhoWhatWhy loves our volunteers. Right now, we can use help with photo research/editing, specialty research, fundraising, social media, and more. Please get in touch if interested and tell us about your relevant experience and skills.
Now Live on WhoWhatWhy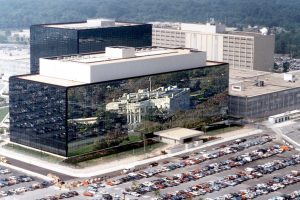 National Security Agency with White House reflected in windows.
Photo credit: NSA.GOV / Wikimedia, Carol M. Highsmith / Library of Congress
Why the New Boss Is Just Like the Old Boss
By Jeff Schechtman
Who actually runs the country? If you said our elected officials, think again. Despite what candidates promise while running for office, the national security policy of each successive president and administration tends to look very similar, irrespective of party or stated philosophy. In this podcast interview, Michael J. Glennon, Professor of International Law at Tufts Fletcher School, lays bare the truth few are willing to acknowledge: "We have a structure of double government in which even the president now exercises little substantive control over the overall direction of US national security policy."
PICKS 
PICKS are stories from many sources, selected by our editors or recommended by our readers because they are important, surprising, troubling, enlightening, inspiring, or amusing. They appear on our site and in our daily newsletter. Please send suggested articles, videos, podcasts, etc. to picks@whowhatwhy.org.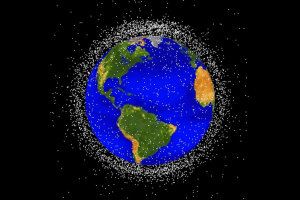 Space junk is falling to earth. Computer generated images of objects in Earth orbitthat are currently being tracked. Approximately 95 percent of the objects in this illustration are orbital debris, i.e., not functional satellites. One of these specks in space, named WT1190F, will plunge back to Earth today in the area of the Indian Ocean.
Photo Credit: Johnson Space Center / NASA
Death Threats, Child Porn, and War Crimes: Inside CIA Investigations of Its Own Employees (Trevin)
Between January 2013 and May 2014, the agency's Office of Inspector General concluded 111 investigations of alleged crimes.
Still Within Obama's Power to Close Guantanamo (Russ)
Human Rights lawyer says president copping out.
Welsh Town Moves 'Offshore' to Avoid Tax on Local Business (Kristina)
"When independent traders in a small Welsh town discovered the loopholes used by multinational giants to avoid paying UK tax, they didn't just get mad" … they moved offshore.
Latest Tamir Rice Report Likely to Fan Flames Again (Klaus)
A new report on the death of Tamir Rice in Cleveland said that while what happened was tragic, the shooting of the 12-year-old boy, who was holding a pellet gun, was justified. Attorneys for the family of the kid believe the reports are an attempt to shield the officer from accountability and have asked the prosecutor in the case to step aside.
Michael Hand, Fugitive Who Ran Scandalous CIA Front Bank, Found Alive in US (Michael)
Michael Hand ran the Nugan Hand bank, a CIA-linked cesspool of drugs, money laundering, and organized crime. Will Australia have the political will to seek his extradition
New Sneaky Barcodes Scheme Would Hide GMOs from Most (Russ)
Industry wants new voluntary barcodes that people could scan and maybe kinda sorta figure out that something has GMOs.
Voting Shenanigans in Ohio's Rejection of Legalized Pot? (Michael)
As the smoke clears from Ohio's vote on pot legalization, alleged voting irregularities have some calling foul.
Trump Unloads on Ben Carson in Wild Interview (Trevin)
"You don't cure these people. You don't cure a child molester. There's no cure for it. Pathological, there's no cure for that."
Not so Bad in Democratic Socialism After All (Reader Inez)
That's what an American expat living in Denmark reports. (Bernie Sanders alert)
Jeb Finally Finds a Way to Prove He's Hip: Chest Bumps! (Trevin)
Remains to be seen if it bumps his polling.
SIGN UP
Like what you see? Sign up here to subscribe to this newsletter — our daily roundup of stories from around the web that our editors or other readers thought worth reading. You can also sign up for our weekly newsletter, which recaps all of the exclusive WhoWhatWhy pieces of the past seven days.