Since the 2017 Standing Rock protests, 19 states have passed so-called critical infrastructure laws to impose stiffer penalties for protests at such sites.
Listen To This Story
In Utah, protests that hinder the functioning of fossil fuel infrastructure could now lead to at least five years in prison. The new rules make Utah the 19th state in the country to pass legislation with stiffer penalties for protesting at so-called critical infrastructure sites, which include oil and gas facilities, power plants, and railroads. The new laws proliferated in the aftermath of the Standing Rock protests against the Dakota Access Pipeline in 2017.
Utah's Legislature passed two separate bills containing stricter penalties for tampering with or damaging critical infrastructure earlier this month. House Bill 370 makes intentionally "inhibiting or impeding the operation of a critical infrastructure facility" a first-degree felony, which is punishable by five years to life in prison. A separate bill allows law enforcement to charge a person who "interferes with or interrupts critical infrastructure" with a third-degree felony, punishable by up to five years in prison. Both bills were signed into law by the governor this month. 
Of the two bills, First Amendment and criminal justice advocates are particularly concerned about HB 370 due to its breadth, the severity of penalties, and its potential to curb environmental protests. The bill contains a long list of facilities that are considered critical infrastructure including grain mills, trucking terminals, and transmission facilities used by federally licensed radio or television stations. It applies both to facilities that are operational and those under construction. 
Since the bill doesn't define activities that may be considered "inhibiting or impeding" operations at a facility, environmental protesters may inadvertently find themselves in the crosshairs of the legislation, according to environmental and civil liberties advocates. Protesters engaging in direct action often chain themselves to equipment, block roadways, or otherwise disrupt operations at fossil fuel construction sites. Under the new legislation, such activities could result in a first-degree felony charge.
"This bill could be used to prohibit pipeline protests like we saw with the Dakota [Access] Pipeline project," said Mark Moffat, an attorney with the Utah Association of Criminal Defense Lawyers, referring to the 2017 protests at Standing Rock in North Dakota. "It elevates what would be basically a form of vandalism or criminal mischief under the laws of the state of Utah to a first-degree felony."
A first-degree felony is typically reserved for violent crimes like murder and sexual assault. Moffat said that the state's sentencing guidelines are indeterminate, which means the amount of time someone spends in prison is at the discretion of the Board of Pardons.
"When you increase these to first-degree felonies, you increase the likelihood of incarceration," said Moffat. "In my experience, those people are going to go to prison as opposed to receiving a term of probation," he said.  
Similar bills are pending in at least five other states, including Georgia, Illinois, Minnesota, Idaho, and North Carolina. These bills include various misdemeanor and felony charges for trespassing, disrupting, or otherwise interfering with operations at critical infrastructure facilities.
In the last five years, 19 states (including Utah) have passed legislation that criminalize protest activity. In many states, attention-grabbing protests at pipeline construction sites, such as those over the Dakota Access Pipeline and Enbridge's Line 3 pipeline, prompted lawmakers to pass tougher penalties for trespassing, damaging equipment, and interfering with operations. The penalties ranged from a few thousand dollars in fines to several years behind bars. Many of these bills also bore a striking resemblance to model legislation developed by the American Legislative Exchange Council, or ALEC, a membership organization for state lawmakers and industry representatives best known for drafting model legislation that's later enacted by conservative states.
However, the stated justification for the Utah legislation does not seem to be past fossil fuel protests. Instead, proponents of the bill repeatedly referred to the recent spate of attacks on electrical substations in the US.
"Why is the bill needed? Because we're seeing increased attempts by individuals across the country to damage critical infrastructure," said Utah state Rep. Carl Albrecht, a Republican and one of the sponsors of the bill.
In recent months, at least nine substations in North Carolina, Washington, and Oregon have been attacked, causing power outages for thousands. An analysis of federal records by the news organization Politico found that attacks on electrical equipment are at an all-time high since 2012, with more than 100 incidents in the first eight months of last year. Most recently, the FBI foiled plans by a neo-Nazi group to take down the electric grid in Baltimore, Maryland. 
The Utah bill received broad support from several utilities in the state, including Dominion Energy, Deseret Power, and Rocky Mountain Power, which own and operate pipelines, power plants, substations, and transmission lines that are considered "critical infrastructure" by the bill. Jonathan Whitesides, a spokesperson for Rocky Mountain Power, said that the company has dealt with copper theft and vandalism at its electrical substations in recent months. The resulting power outage affected more than 3,500 customers. 
"As an electric utility we have a commitment to provide safe and reliable power to customers, and having increased penalties for criminal activity is one piece of a comprehensive approach for electric reliability," he said. 
Whatever the initial motivation, the bills in Utah and other states can still be used against peaceful protesters, said Elly Page, an attorney with International Center for Not-for-Profit Law, a group that has been tracking anti-protest legislation around the country.
"It's still concerning because they're fairly broadly drafted," she said. "Many of these bills carry very severe penalties that are likely to make people think twice before engaging in protected First Amendment activities and raising their voice around infrastructure projects that affect our communities and that affect our planet."
This story by Naveena Sadasivam was originally published by Grist and is part of Covering Climate Now, a global journalism collaboration strengthening coverage of the climate story.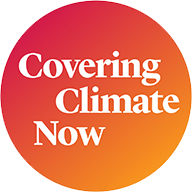 ---