After three days of rain during July in Lagos, the second-largest city in Africa, floods invaded streets in the suburb of Sabo, Yaba. Water poured into homes, wreaking havoc everywhere.
Listen To This Story
This story by Samuel Ajala was originally published by The Xylom and is part of Covering Climate Now, a global journalism collaboration strengthening coverage of the climate story.
For Omomowo Olamibode, all hell broke loose on July 8, 2022.
After three days of rain in Lagos, Nigeria, the second-largest city in Africa, floods invaded streets in the suburb of Sabo, Yaba. Water poured into homes, wreaking havoc everywhere. After trying and failing to retrieve certain possessions, the 34-year-old businessman and his family were stranded since there was too much water and had to resort to saving themselves.
"My family's home was first impacted; the water level was up to the window level, and we had to pack everything inside the house, some of which we forgot. Since I was too busy running around… I completely forgot that I had a shop to take care of, which caused many things in the shop to spoil.
"The incident was traumatic, as a storm tore off our roof. After a month, we were finally able to cover the roof again, but not before it had completely wrecked everything."
Thousands of homes within Sabo, Yaba, have been affected by flooding in the past decade as property and life losses continue to mount, according to Olamibode and other witnesses. According to the Nigerian National Emergency Management Agency (NEMA), the recent flooding killed seven people. Aside from those killed, other residents lamented losing property worth millions of naira to the disaster, while some were displaced. This is said to be attributed to urban flooding caused by intense or prolonged rainfall, combined with an appetite for developments or construction projects which Lagos has of late been characterized with.
Lagos is a coastal city bound to experience coastal flooding both by a higher-than-expected rise in sea levels induced by climate change in the long run, and short-term storm surges from the sea overflowing into the land. The metropolis of 15.4 million residents was first built on Lagos Island and spread onto the mainland as its population exploded. It is grappling with an eroding coastline that makes the city vulnerable to flooding. Making matters worse, the unchecked destruction of wetlands and weak flood control infrastructure are making the state more vulnerable to intense rainfall and water overflow.
Early Warning by Lagos Government Not Enough to Mitigate Flooding
The Lagos government earlier warned that the state will experience about 250 to 300 days of rainfall across its 20 local governments in 2022, amounting to a 2,700-mm (106-inch) rain pattern of high intensity and frequency similar to what was experienced in 2021.
The Nigerian Meteorological Agency (NiMET), at the beginning of every year, usually forecasts the expected rainfall and temperature patterns spanning the entire country while the results were published as the Seasonal Climate Prediction (SCP).
The government emphasized that the construction of the Lagos State network of weather stations has commenced and will soon reach the completion stage, noting that the stations would assist in monitoring the weather in the state and increase the preparedness for weather-related issues.
"The failure of both Lagos and the federal government to protect the commercial center of Nigeria and the former federal capital from falling… amounts to official negligence."

— Maxwell Orjiakor, programs manager, Do Take Action
Despite the warnings, the people of Lagos State were not spared from the devastating effects of flooding. Maxwell Orjiakor is a geophysics expert and programs manager at Do Take Action, a nonprofit based in Abuja, Nigeria's capital, that empowers Africans to achieve the UN Sustainable Development Goals. He told The Xylom that the massive flood that brought movements and commercial activities to a standstill in Lagos over the previous weeks did not come as a surprise given that efforts to stop the recurrent annual flooding in many megacities have been less than adequate.
"The failure of both Lagos and the federal government to protect the commercial center of Nigeria and the former federal capital from falling has presided over the city as the capital is overwhelmed. It amounts to official negligence, so you know Lagos is a coastal city, and many people are building on plain and flood lines.
"The islands have been taken over by people dwelling and building houses on them, and there is no proper drainage system. With the effects of climate change, we will still have a high level of flooding. If nothing is done about this, it will be worse in years, two or three years later."
Internal Report Obtained by The Xylom Confirms Devastating Effects of Floods in Nigeria
In Nigeria, floods and drought constitute the major natural disasters plaguing the country. Impermeable pavements, improper planning, and inadequate drainage systems have left cities and villages at the mercy of floodwaters at every drop of rain. According to NEMA data, more than 2.3 million Nigerians were directly affected by flooding in 2020, killing at least 69 people.
Nearly 16 million people in Nigeria are currently exposed to 1-in-100-year flood threats. Furthermore, approximately a quarter of Nigeria's annual GDP (£105.5 billion) generated is at threat, with around £36.7 billion of this exposure concentrated in urban areas.
Through a Freedom of Information request, The Xylom obtained a 2021 internal study prepared for UK Aid Direct, the British Foreign, Commonwealth & Development Office (FCDO)'s main funding mechanism for small- and medium-sized civil society organizations based in the UK and overseas working to achieve the Global Goals.
The report shows that nearly 16 million people in Nigeria are currently exposed to 1-in-100-year flood threats. Of those affected, 4.2 million people live in urban areas. Furthermore, approximately a quarter of Nigeria's annual GDP (£105.5 billion) generated is at threat, with around £36.7 billion of this exposure concentrated in urban areas. With the increasing intensity of the impacts brought about by climate change, these figures are likely to increase.
Digging deeper into the data, it is apparent that Lagos State, the second-most populous in Nigeria and containing the country's largest city, faces unique challenges when dealing with flooding threats. Being the state with the smallest geographical area, Lagos has by far the highest proportion of urban residents at risk of flooding at 86.59 percent; only Delta State (at 54 percent) has even half of its residents living in the 1-in-100-year floodplain classified as urban.
The significance of this is two-fold: since flooding in Lagos State is concentrated in dense urban agglomerations, geographically localized floods could quickly overwhelm municipal services and cause a lot of harm; on the other hand, sensible reforms at the municipal level could increase flood resilience and positively impact the lives of millions of residents.
Mitigating Flooding and Sea Level Rise in Lagos State
The Nigeria Hydrological Services Agencies (NHSA) said flood early warning systems, public campaign awareness, and other stakeholders' engagement are highly effective in mitigating flood disasters if the warning is taken seriously and appropriate measures are implemented.
Unlike some natural disasters, flood disasters can be controlled and the impacts mitigated, according to experts who spoke to The Xylom.
Orjiakor explained that a properly structured drainage system in Lagos streets and on the islands would mitigate the devastating effect of flooding. "So the government should start setting up structures like connecting dams. We can build dams across beaches in Lagos that would also mitigate this menace of flooding, and proper town planning should come into place.
"Lagos state government needs to put in policies and monitor buildings. In Lagos, the rate at which estate developers are coming in, taking up lands and everything without proper drainage system and planning is a cause for alarm; they can be monitored and know that there is a proper channel for a drainage system, and I think Nigeria should have a model for combating climate change for flooding.
"We will need to study our rise in sea level, the flooding over the past five, six years and use and deduce the future occurrence and the implications of coming flooding in five to six years. If we collect this data, we can use it to know the level of the next rain."
He warned that more flooding is coming in the months of August and September so that the Lagos State government, the federal government, and land and estate developers can take this into consideration.
"There should be appropriate regulations in place because these things are seasonal. The Nigerian Hydrological Service Agency is dedicated to its work, raising awareness and issuing warnings, but are the public and government taking notice? Someone with money buys land and builds it without conducting a proper survey and installing an effective drainage system," he ended.
Olumide Idowu, a climate activist known on social media as "Mr. Climate," who co-founded the Nigeria-based International Climate Change Development Initiative, said the government needs to prioritize policy coherence to address flooding in Lagos State. "Governments will need to prioritize policy coherence, overcome inter-agency silos and align existing rules and regulations towards achieving the goals that are interlinked across ministries. Our national, state, and local policy and budget planning must be transparent and rigorous to encourage citizen participation where possible put in place need benefit assessment to capture history & native intelligence for flood signals.
"Governments should incorporate targets and indicators like the Sustainable Development Goals (SDGs) into national plans and budgets, formulate policies and programmes to achieve them, and create tracking systems as well as systems for monitoring and evaluation.
"The government should mainstream risk reduction into existing urban planning, management and practices, conduct urban risk assessments, and understand the most vulnerable communities and individuals and what drives their vulnerability," he ended.
For residents affected by recent floods like Olamibode, regardless of what happens next at the governmental level, life continues as they rebuild their homes and businesses. "I don't enjoy thinking back or reflecting on the incident. My generator, pumping system, and microwave, which were on the floor, were damaged. I lost over 2 million nairas ($4,819) worth of properties to the flooding from my family house to my shop."
However, he still believes in the potential of flood mitigation and adaptation strategies.
"Because of how severe the flood was, if we don't take precautions and if we don't know how to navigate our surroundings, more people might risk drowning and dying."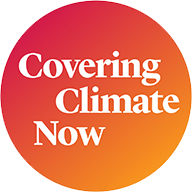 Samuel Ajala is a data and development journalist covering climate change, energy transition, and water, sanitation, and hygiene in Nigeria, working as a freelance contributor to The Energiewende Blog, an outlet based at the European Union office in Heinrich-Böll-Stiftung, Germany. 
---