This year is the hottest year on record since 1880 globally. What's going on with our temperatures?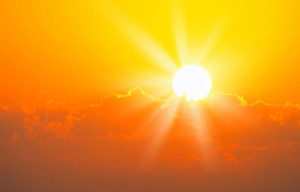 Some like it hot. So at least some may be happy with the latest news on global warming.
According to the National Oceanic and Atmospheric Administration (NOAA), the time interval between January to October 2014 has been the hottest in the world since record keeping began in 1880—even though the average temperature in the American Midwest has been below the 20th century average.
And October 2014 was the highest on record for that month—at 0.74°C (1.33°F) above the 20th century average—based on global temperatures.
As NOAA scientists explain:
"The record high October temperature was driven by warmth across the globe over both the land and ocean surfaces and was fairly evenly distributed between the Northern and Southern Hemispheres. The Southern Hemisphere was record warm overall with a record high land surface temperature for the month."
Here's a good look at what's been happening around the world
Go here for more on this story at CNN. Go here for a story about American attitudes toward climate change. And for our own comprehensive introduction to climate chaos, with dramatic graphics showing the loss of ice over time, go here.
[box]WhoWhatWhy plans to continue doing this kind of groundbreaking original reporting. You can count on it. But can we count on you? We cannot do our work without your support.
Please click here to donate; it's tax deductible. And it packs a punch.[/box]