Consumers bought a record number of electric vehicles in the second quarter of the year, but inventory is also accumulating on dealer lots.
Listen To This Story
This story was co-published between Grist and WIRED.
Electric vehicle sales in the United States set a record this past quarter and are on track to break the 1 million mark in 2023, which would be an unprecedented figure and a milestone for the industry. This surge comes even as many vehicle models have lost their eligibility for federal, and some state, incentives. 
Analysts at both Wards Intelligence and Cox Automotive reported that consumers bought nearly 300,000 EVs between the beginning of April and the end of June. That represents a year-over-year jump of roughly 50 percent, and included growth in May and June, the first two months after federal tax credit rules became more stringent. Plug-in hybrid sales climbed as well. 
"​​There are some vehicles that are intriguing enough to buyers that you don't need a rebate," Christie Schweinsberg, a sustainability analyst at Wards, said, noting the ever-increasing range of EVs and options for consumers to choose from. "People will still want to buy."
But there are signs that the torrential pace of sales growth may not be sustainable. According to Cox, at the end of June dealers had, on average, about a 53-day supply of internal combustion vehicles in stock. The inventory runway for EVs, on the other hand, was more than double that. Overall, there were more than 92,000 electric vehicles available in the second quarter, compared to about 20,000 a year prior.
"The demand is not keeping up with production, which is the opposite story of a year ago," Michelle Krebs, executive analyst at Cox Automotive, said about electric vehicles. "We call it the 'Field of Dreams' moment. Automakers are building more but not enough consumers have come to the field."
Krebs attributes the glut to both a post-pandemic boost in production and traditional consumer hesitations about buying electric vehicles. Price, she said, is the primary barrier among buyers that Cox surveys, because EVs remain generally more expensive than a similar gas-powered model. Concerns about charging infrastructure are another reason that would-be-owners stay on the sidelines. 
The landscape for incentives on electric vehicles has become more confusing as well, said Krebs. At this time last year, dozens of models qualified for a federal tax credit of up to $7,500, with many cities and states offering additional incentives. Since then, some places, such as Oregon and New Jersey, have run out of money for their rebate programs. The Inflation Reduction Act that Congress passed last year established manufacturing standards aimed at encouraging automakers to invest in US production facilities and battery supply chains. That legislation has, at least in the short term, significantly trimmed the list of models eligible for a tax credit.
"We certainly see an impact because of it," said Michael Stewart, a spokesperson for Hyundai, which saw its vehicles, which don't currently meet the new requirements, drop off the federal list. While sales of all of Hyundai's EV models grew despite losing the credit, he believes that progress toward the company's, and country's, ambitious EV sales targets could have been even greater with them.  
Still, the Hyundai Kona and BMW i4, which also does not qualify for federal tax credits, saw sales nearly triple. Market leader Tesla benefited from having recently regained access to tax credits and saw a 76 percent jump in sales of its popular Model Y.
Companies have combated the gaining EV headwinds in part by lowering prices — the average cost of an electric vehicle has dropped almost 20 percent, to $53,438, in the last year alone. Manufacturers have also utilized a loophole in the Inflation Reduction Act that allows them to claim a credit on vehicles they lease rather than sell. Hyundai has been particularly aggressive about promoting leases, which Stewart says have gone from accounting for around 5 percent of the cars the company moves off the lot to about 30 percent.
In the wake of the Inflation Reduction Act, Hyundai and other companies have announced plans to produce more electric vehicles in the United States and source more battery components domestically. This would make more models eligible for federal tax credits in the future. But, for now, both Schweinsberg and Krebs say the growing inventory indicates that the growth of electric vehicle sales could start to drop.
One factor, said Schweinsberg, is that cars often see a decline in sales within a year or two of a new model being introduced — a threshold that some EVs are reaching. "Typically it does well when the new generation comes out," she said, adding that it's probably too early to tell exactly what the trajectory for electric vehicles might look like. 
Krebs predicts that EV sales will continue to grow, though "maybe not at the pace that a lot of people had hoped for." To her, that's not necessarily surprising given the dramatic shift the industry is attempting to make. 
"It's the biggest change in the industry since Henry Ford's moving assembly line," she said. "There are going to be bumps in the road."
This story by Tik Root was originally published by Grist and WIRED and is part of Covering Climate Now, a global journalism collaboration strengthening coverage of the climate story.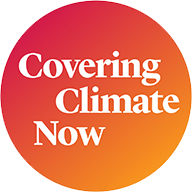 ---