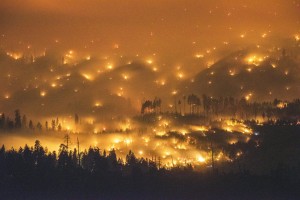 If you thought it was hot in 2014, it wasn't just you. Last year was the hottest on earth since the beginning of record-keeping in 1880.
The National Oceanic and Atmospheric Administration, in its annual global climate report published today, confirmed an initial forecast based on data from January through October.
Across the world's land and oceans, the average temperature was nearly 1.24°F (0.69°C) above the 20th century average. The next hottest years were 2005 and 2010.
Of course, some will argue that one year is just a single data point. They'd be right about that, but let's take a look at a set of data points plotted over time: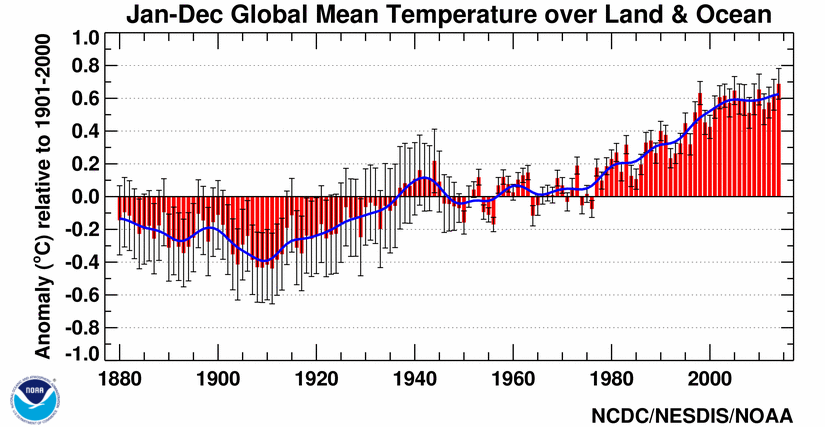 So as Senators get forced to declare whether they believe in climate change or not, this is a story where a picture speaks a thousand degrees: