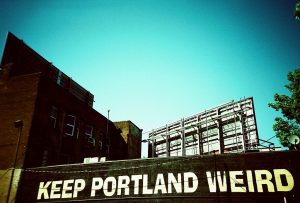 The city of Portland, Oregon will fully rejoin the FBI-led Joint Counterterrorism Task Force, after being the lone holdout nationwide.
Portland originally left the multi-agency task task force in 2005 in a dispute over what information the FBI and other federal agencies would share with the city.
Since then, it has been a symbol of moderate resistance to the national mandate of the FBI and the federal government's secretive security machinery.
Mayor Charlie Hales provided the swing vote at a hearing of the five-member city council, which led to a 3-2 decision last week to rejoin the task force in full.
Prior to the vote, Hales believed that he would only "have the information necessary to evaluate the merit of being part of the task force" if he could gain access its full findings, spokesman Dana Haynes told WhoWhatWhy. The Catch-22? Only membership in the task force would grant him access to that information, Haynes said.
Now, two Portland police officers will be assigned to the task force full time.
There are 104 task forces nationwide, involving more than 50 federal agencies, as well as local and state law enforcement. The number of task forces tripled after the 9/11 attacks.
Since 2005, Portland has been the only major American city to decline full membership in this multiforce anti-terrorism group. The withdrawal was based as much on the demands of local law as on the city's culture of independence.