The headlines surrounding the Iranian nuclear talks are all about building the bomb. Yet the lucrative commercial interests of the countries pushing Iran for a deal are never discussed.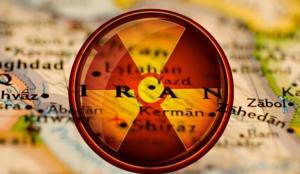 One thing is largely absent from any discussion about the failure to strike a nuclear deal with Iran: the money swirling behind the diplomatic pillars of politics and international security.
Almost no one talks about the fact that the U.S., UK, Russia, France, China and Germany (the so-called P5+1 negotiating team) either stand to make money or expand long-standing, lucrative nuclear business relationships with Iran by curtailing the purported pariah state's nuclear ambitions.
France, for example, has been in the uranium enrichment business with Iran for 40 years. Oddly, this arrangement never gets reported in the context of the nuclear negotiations with Iran. One would think it would be center-stage in any public diplomacy between Tehran and the West, but it isn't.
Let's review what's at stake in the talks: For Iran, a deal could lead to the end of economic sanctions, some dating back to the 1979 hostage crisis, and a reset for its diplomatic relationships. That, in turn, would open a market of nearly 80 million people to Western companies.
So, with so much to gain all around, why couldn't the parties reach a deal by the Nov. 24 deadline, despite the intervention of Secretary of State John Kerry? There are myriad reasons, but central to the dispute is the enrichment of uranium, since enriched uranium is one of two substances, along with plutonium, that can be used to make an atomic bomb or run a nuclear power plant.
***
France's position at the talks provides insight into some of the unspoken reasons why the negotiations stalled. France argued publicly for tougher terms in the November meetings, asserting their role as, in the words of one Western diplomat quoted by The New York Times, "a significant counterweight on the impulse of Obama to make concessions."
Among the several reasons the talks in Vienna were halted without resolution earlier this year was that France objected to Iran's plans for its plutonium "research reactor" at Arak.
Curiously, whatever qualms the French may have about Iran's plutonium program, they seem to have no objection to Iran's activities in uranium enrichment. Why? Well, possibly because Iran and France have been partners for over 40 years in a uranium enrichment company known by the French acronym Sofidif.
The relationship remained secret until a 2007 expose. Tehran to this day is active in Sofidif, which is headquartered on Rue La Fayette in Paris.
The French Connection
The nuclear partnership between France and Iran did draw attention recently in Britain's House of Lords, the upper chamber of Parliament. British lawyer Baroness Deech raised the issue of Sofidif on Oct. 30, but got no answer from the Minister of State for the Foreign and Commonwealth Office, Baroness Anelay of St. Johns.
The minister later gave a written reply, stating that the France-Iran relationship pre-dated the 1979 Islamic revolution: "We do not believe it has a bearing on P5+1 talks with Iran."
In truth, none of the negotiating countries are eager for close scrutiny of their present and future business relationships with Iran, because their well-established commercial ties to it give their public negotiating positions a whiff of hypocrisy.
For example: Iran currently has only one commercial-scale reactor, the Bushehr power plant, which opened in 2013. This explains why Germany and Russia have seats at the talks table. German engineering company Siemens designed Bushehr, and Russia's state-supported Rosatom supplied atomic expertise to finish it.
Earlier this month, Russia announced that Rosatom has agreed to build two new nuclear plants for Iran. Russia will provide the enriched uranium fuel under International Atomic Energy Agency control–hence
giving, Iran little excuse to boost its enriching capabilities.
Russia may also take Iranian uranium and return it enriched. For a healthy premium, of course.
Already, there are signs that other large Western corporations are headed back into Iran, in anticipation of a deal being worked out. American aviation giant Boeing sold aircraft parts to Iran in October, after getting a license to do so in tandem with engine-maker General Electric.
The takeaway? Disarmament may be the headline, but the nuclear talks with Iran are as much about the bottom line.
***
Dr. David Lowry is an independent research and policy consultant specializing in international nuclear security and nonproliferation policy. He was formerly director of the London-based European Proliferation Information Center. In 1987, the Open University UK awarded him a PhD in nuclear decision making. Dr.
[box] WhoWhatWhy plans to continue doing this kind of groundbreaking original reporting. You can count on us. Can we count on you? What we do is only possible with your support.
Please click here to donate; it's tax deductible. And it packs a punch.[/box]