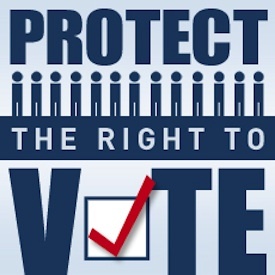 In a democracy, everyone gets to vote. In a fair society, no one is tricked into not voting, or harassed, or obstructed in any way from exercising their franchise.
But we know there will be problems out there. A nonpartisan website offers an array of information on election protection, on efforts to guarantee the vote, on what to do if you encounter difficulties. Find it here. Or call 1-866-OUR-VOTE or email help@866ourvote.org.
And regardless of whom you prefer—or whether you don't really like any of the candidates—you still should get out there and make the hard choices.
Vote—because you can.
# #
GRAPHIC: http://24.media.tumblr.com/tumblr_mcfhhlVYE91rj7xcfo1_400.jpg