VOLUNTEER!  Call for Image Finders/Editors: Do you have experience with sourcing and editing photos? We need volunteers to help with this. 
Now Live on WhoWhatWhy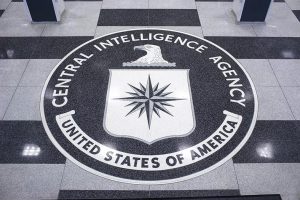 CIA floor seal
Photo credit: CIA.GOV
New Book on CIA Master-Plotter Dulles, Sneak Peek: Part 3
By John Talbot
In this third excerpt from The Devil's Chessboard, the Warren Commission is revealed as a whitewash and a fraud. The CIA, under suspicion that it was involved in the Kennedy assassination, steers attention away from itself, to everyone else — including other parts of the government. And one former Commission staffer, becoming aware he had been duped, gets a threat.
PICKS 
If you want to recommend articles, videos, podcasts, etc, please send them to picks@whowhatwhy.org.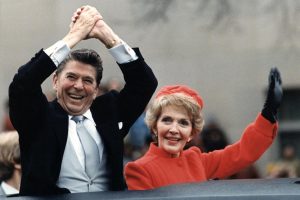 Thirty three years ago President Ronald Reagan announced his escalation of the War on Drugs. He said, "I believe this program will prove to be a highly effective attack on drug trafficking and the even larger problem of organized crime." About this photo: Ronald Reagan and Nancy Reagan waving from the limousine during the Inaugural Parade in Washington, DC on Inauguration Day, 1981.
Photo credit: White House / Wikimedia
Context on Why US Training of Foreign Troops Keeps Failing (Russ)
Military analyst Andrew Bacevich says US has no capability for getting foreign troops to "stand up" for themselves, period. History shows that. He says if the US cannot do the work or justify staying in other countries, it should simply get out, altogether.
DHS Wants to (Again) Revise the Terror Alert System (Klaus)
The Department of Homeland Security is considering to once again change its terrorism alert system. The Bush-era five-level system had been replaced by the current administration with a two-level system that has not been used. Now, DHS is analyzing whether it is time for another format that reflects the "evolved" terrorism threat.
TV Interview with Saudi Government-Appointed Executioner for Mecca (Trevin)
In light of yesterday's headline on the Saudi government's threat of death by execution for social media "Rumor-Mongers," how about a close-up look into the life of an executioner?
If these were SNL cast members performing these lines, they would come off like exaggerated comedic social commentary. Watch as the executioner "discusses his calling, demonstrates his different swords, and reminisces about his first day on the job."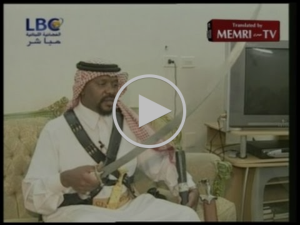 Benghazi Committee Drinks Wine, Buys Guns, Doesn't Hold Hearings — Former Investigator (Trevin)
A former staffer complains about the House Select Committee on Benghazi's extracurricular activities.
A Real Conversation with the President (Klaus)
Anybody covering politics (and most reasonably intelligent people for that matter) know that almost everything a president does is scripted in some way. That is what makes this conversation between President Barack Obama and author Marilynne Robinson truly remarkable. If it can be called an interview at all, then Obama is the interviewer.
Price Check: How Companies Value Body Parts (Trevin)
"Injured workers are entitled to compensation for permanent disabilities under state workers' comp laws. But Texas has long allowed companies to opt out and write their own benefit plans. Benefits for the same body part can differ dramatically depending on which company you work for."
Explore here by body part.
Russ' Slightly Rude DemDebate Tweets — go to @RealRussBaker on Twitter (Russ)
Example: "News flash: Bernie has…a wife!"
#AndersonCooper invites everyone to his $50 million penthouse to talk income inequality
#webb takes no bathroom breaks. Military training
SIGN UP
Like what you see? Sign up here to subscribe to this newsletter — our daily roundup of stories from around the web that our editors or other readers thought worth reading. You can also sign up for our weekly newsletter, which recaps all of the exclusive WhoWhatWhy pieces of the past seven days.