In Florida, Gov. Rick Scott has restored the right to vote to a small sliver of felons who have served their time. A constitutional amendment on the ballot would change that.
Last month, Florida's former felons could feel pretty good about their chances of being able to vote in the 2020 election. A constitutional amendment on the ballot Tuesday enjoyed the support of 71 percent of voters. A judge had ruled earlier this year that the current process of restoring voting rights was unconstitutional and had to be revised. If all else failed, Andrew Gillum, the Democratic candidate for governor, could change clemency procedures to allow large numbers of former felons to vote again — if elected. But the situation is much more tenuous now.
However more recent polling shows that support for the passage of Amendment 4 — which would restore voting rights to most of Florida's former felons and requires 60 percent of the vote to pass — is dipping. And experts caution that Amendment 4, also dubbed the "Second Chance Amendment," is the only guarantee that some 1.5 million Floridians who have completed their sentence and probation will be able to vote in 2020.  
If the amendment fails, there are alternates that could streamline the vote restoration process, as former Gov. Charlie Crist did in 2007. But Crist's reform was overturned by Gov. Rick Scott, who slowed the clemency process down to a crawl.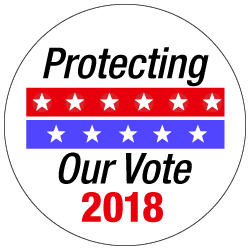 Crist, who was a Republican while serving as governor but is now a Democrat, restored the voting rights of more than 150,000 former felons in four years in office. In eight years, Scott has restored fewer than 5,000. This caused a US District Court to order Scott to reform the state clemency process to satisfy the constitution.
But Scott will not be governor next year. He will be replaced by either Republican Ron DeSantis, who opposes Amendment 4, or Gillum, who supports it.    
While many supporters of the amendment view it as an essential part of rehabilitating former felons and a way to provide a second chance to hundreds of thousands of Floridians, others see it through a political lens. And there is no doubt that the addition of 1.5 million voters who are disproportionately African American could make a difference in a crucial swing state where elections are frequently decided by a razor-thin margins.
Conventional wisdom holds that the restored votes might help Democrats more, which could be the dynamic behind Scott's slow-walking the vote restoration process.
But the sponsor of Amendment 4 and the court decisions mandating clemency reform do not cite issues of political favoritism or, in general, racial discrimination.
Attitudes toward Amendment 4 fall pretty much along party lines: Democrats strongly support, Republicans oppose. The sole organized opposition is Floridians for a Sensible Voting Rights Policy, Inc., a nonprofit formed by Tampa attorney Richard Harrison.
Harrison's opposition to Amendment 4 centers on a premise cited by supporters: that convicted criminals whose voting rights are restored are less likely to return to prison than ex-convicts who do not regain their voting rights. Harrison says this premise is false. Supporters note that, of the few felons whose right to vote was restored by Scott, only one percent have gone back to jail.
In an op-ed for the Orlando Sentinel, and in a phone conversation with WhoWhatWhy, Harrison contended that statistics that demonstrated lower recidivism rates for felons were misleading, since they measured their success over too short a time span. "The promise of reduced recidivism after a felon's voting rights are restored is an illusion," Harrison says. "Any immediate reduction is short-lived and vanishes quickly over time. After a few years, the return-to-prison rate for felons whose rights are restored is no different than the historical recidivism rate for all felons."
But Kirk Bailey of the Florida American Civil Liberties Union casts the issue in constitutional terms. He notes that the ruling by US Judge Walker called the state's clemency restoration process as carried out by Scott "arbitrary and capricious."
Bailey does not see the issue in terms of politics but purely as a matter of human rights under the Constitution. "I think it's speculation to say what this [amendment] will do in the sense of future elections. We don't have a sense of whether they are going to vote Republican or Democratic."
Convicted felons, Bailey says, "shouldn't be viewed any differently from the general population, which in Florida is one-third Democrat, one-third Republican, and one-third Independent. Looking at it in terms of politics is a bit of a distraction. These folks ought to be able to integrate back into civil society. We ought to be promoting that rather than denying it."
Bailey points to a fundamental element of the debate. He thinks the current state clemency procedure is wrong. Under Scott, all convicted felons are denied the right to vote unless they are personally granted clemency by the governor himself at a hearing by the clemency board. A convicted felon may apply for that hearing only after seven years of crime-free living — after completing the full sentence. And then, the voting right is restored only on a personal grant basis.  
"This is about redemption, a core value to our society that is every bit as important as any other value." Bailey told WhoWhatWhy. "The way it is now, while we say to folks you need to get your life back together, we tell some of them, no, you can't have the right to vote back."
By having their vote denied, Bailey says, "these folks are serving a life sentence for crimes that don't carry a life sentence."
---