Reading Time:
< 1
minute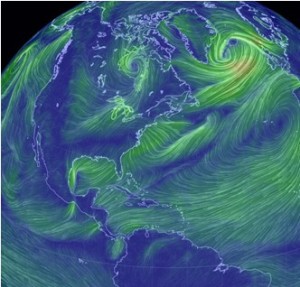 Have a look at the earth and its ever-shifting winds, pixelated and animated in neon glory as the Earth Wind Map. Credit for this remarkable project goes to software developer Cameron Beccario (@cambecc). It's a streaming view of our planet's shifting air currents—updated every three hours—based on raw data from the National Weather Service's Global Forecast System.
Click here to see it. Enjoy.
Our Comment Policy
Keep it civilized, keep it relevant, keep it clear, keep it short. Please do not post links or promotional material. We reserve the right to edit and to delete comments where necessary.