Reading Time:
1
minute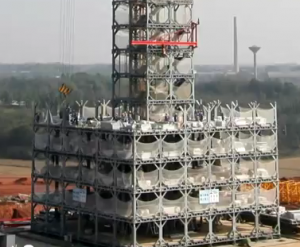 Need some motivation to get moving? Watch this time-lapse of a 30-story building that came together in just 360 hours. And it's even super-earthquake resistant. Sorry, Charlie….Made in China. And they did this instead of watching pro sports all day.
GRAPHIC: http://gizmodo.com/5873962/amazing-timelapse-of-30+story-building-made-in-only-360-hours
Our Comment Policy
Keep it civilized, keep it relevant, keep it clear, keep it short. Please do not post links or promotional material. We reserve the right to edit and to delete comments where necessary.