Reading Time:
< 1
minute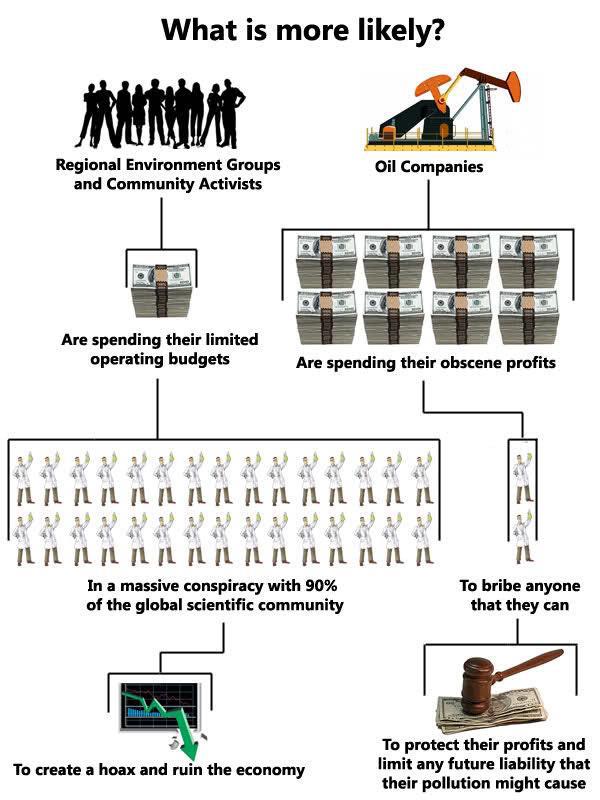 More and more people angrily declare Climate Change a fraudulent concept. Apparently, all environmental groups and scientists are in cahoots to rob us of our very comfortable current lifestyle….Or not.
This handy chart offers a handy little exercise in logic.
GRAPHIC: http://a3.sphotos.ak.fbcdn.net/hphotos-ak-snc7/395940_842169154111_1010664_37712606_1688554057_n.jpg
Our Comment Policy
Keep it civilized, keep it relevant, keep it clear, keep it short. Please do not post links or promotional material. We reserve the right to edit and to delete comments where necessary.