Reading Time:
< 1
minute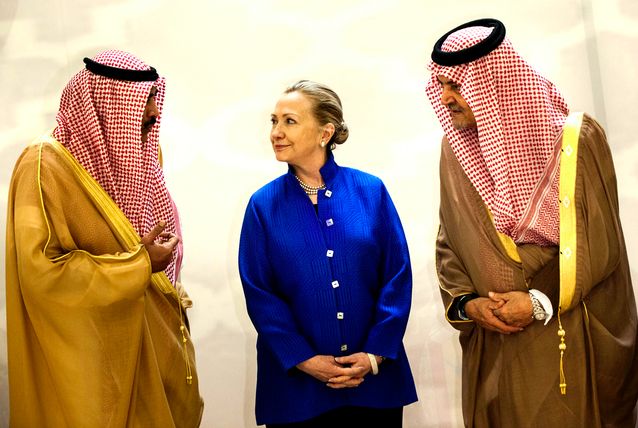 "Under federal law, foreign governments seeking State Department clearance to buy American-made arms are barred from making campaign contributions — a prohibition aimed at preventing foreign interests from using cash to influence national security policy. But nothing prevents them from contributing to a philanthropic foundation controlled by policymakers."
But…:
"In the years before Hillary Clinton became secretary of state, the Kingdom of Saudi Arabia contributed at least $10 million to the Clinton Foundation, the philanthropic enterprise she has overseen with her husband, former president Bill Clinton. Just two months before the deal was finalized, Boeing — the defense contractor that manufactures one of the fighter jets the Saudis were especially keen to acquire, the F-15 — contributed $900,000 to the Clinton Foundation, according to a company press release."
Source: Clinton Foundation Donors Got Weapons Deals From Hillary Clinton's State Department
Our Comment Policy
Keep it civilized, keep it relevant, keep it clear, keep it short. Please do not post links or promotional material. We reserve the right to edit and to delete comments where necessary.