Reading Time:
2
minutes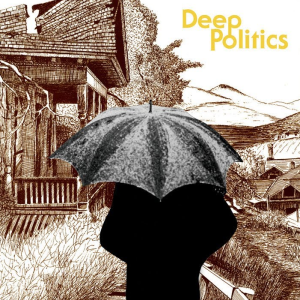 Recently, a number of influential authors and researchers into the nature of democracy and the security state gathered for lunch at the home of Peter Dale Scott, who's credited with coining the phrase "deep politics."
They are pictured below, from left: Scott; WhoWhatWhy Editor-in-Chief Russ Baker; Salon founder and media entrepreneur David Talbot; celebrated Pentagon Papers whistleblower Daniel Ellsberg; and former Washington Post editor and reporter Jefferson Morley. (Scott has contributed to the pages of WhoWhatWhy; and Talbot and Ellsberg are on our Editorial Advisory Council):
What each man shares is authorship of at least one book investigating the shrouded history of the U.S. and the deeper connections at work behind our politics and wars. Besides the vegetarian lunch, the group compared notes and discussed the present condition of the "deep state."
Here are some of the works produced by the authors that we think you'll enjoy reading:
–  Scott is the author of American War Machine: Deep Politics, the CIA Global Drug Connection, and the Road to Afghanistan
–  Baker wrote Family of Secrets: The Bush Dynasty, America's Invisible Government, and the Hidden History of the Last Fifty Years
–  Talbot penned Brothers: The Hidden History of the Kennedy Years
–  Ellsberg is the author of Secrets: A Memoir of Vietnam and the Pentagon Papers
–  Morley wrote Our Man in Mexico: Winston Scott and the Hidden History of the CIA
Our Comment Policy
Keep it civilized, keep it relevant, keep it clear, keep it short. Please do not post links or promotional material. We reserve the right to edit and to delete comments where necessary.