Reading Time:
< 1
minute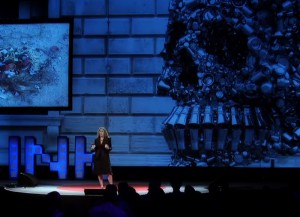 Bet you didn't know how our heavy use of plastic is affecting…ourselves. In this video, Dianna Cohen, who has been studying this issue for years, lays out the horrific story of plastic, the oceans, our lifestyles, and our health. Watch this for your kids' sake, if not your own.
This is happening on our watch, folks. Stay with this one—it gets more and more disturbingly fascinating.

Our Comment Policy
Keep it civilized, keep it relevant, keep it clear, keep it short. Please do not post links or promotional material. We reserve the right to edit and to delete comments where necessary.