Reading Time:
< 1
minute
According to OpenSecrets.org, a staggering 92 percent of Wall Street money for the 2012 presidential election has gone to Republicans. Considering how sympathetic and lenient Barack Obama has been toward the securities and investment sector, despite the economic shenanigans of the past few years, this is quite a striking statistic.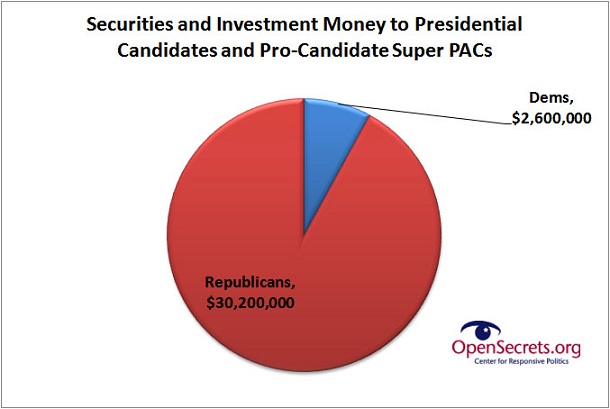 GRAPHIC: http://www.opensecrets.org/news/Securities%20and%20investment.jpg
Our Comment Policy
Keep it civilized, keep it relevant, keep it clear, keep it short. Please do not post links or promotional material. We reserve the right to edit and to delete comments where necessary.