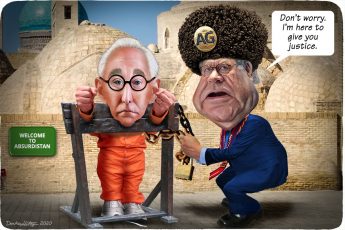 Reading Time: 5 minutes It takes a banana republic to know one.
Reading Time: 16 minutes Ex-CIA officer Frank Snepp recalls the forgotten past of ex-CIA officer Bill Barr — and what Barr did that was so controversial the first time he was attorney general, nearly three decades ago.
Reading Time: 7 minutes It appears that neither average Americans nor Washington insiders are actually reading the Mueller report. Not poring over this legal document might harm democracy.