RussiaGate
Latest
Drawn from various sources and updated frequently by our editorial team, RussiaGate Latest tracks daily developments in the coverage of alleged Russian interference in the 2016 presidential election, how much of it the Trump campaign knew, and ongoing federal investigations of the matter.
April 23, 2018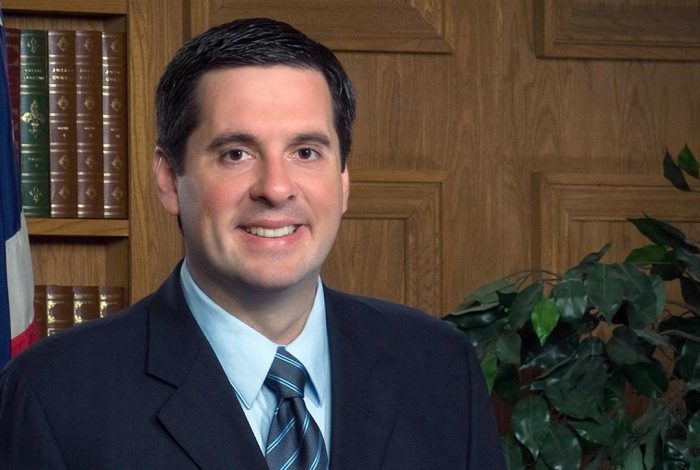 White House: Trump Will Not Fire Mueller

White House press secretary Sarah Huckabee Sanders told reporters that President Donald Trump has no intention of firing special counsel Robert Mueller. Sanders was fielding press inquiries about Trump's tweets alleging that "the Special Council was established based on an illegal act" and claiming that former FBI Director James Comey leaked classified information to the press to force Mueller's assignment. Sanders repeated the president's sentiment that the Russia investigation is a "witch hunt" and maintained that the White House has been "beyond cooperative" with investigators.

Nunes: Investigation Began Without "Official Intelligence"

House Intelligence Committee chairman Devin Nunes (R-CA) said that the investigation into Russian interference in the 2016 presidential election began without any "official intelligence." Nunes claims that former Bill Clinton aide Sidney Blumenthal and unidentified "others" were "pushing information" into the State Department. Adam Schiff (D-CA), the top Democrat on the committee, called Nunes's comments an attempt to discredit the investigation — and to distract the public from evidence suggesting deeper connections between the Trump campaign and Russian operatives.

Russian Lawyer Claims Mueller Hasn't Contacted Her

Natalia Veselnitskaya, the Russian lawyer who met with Donald Trump Jr., Trump's son-in-law Jared Kushner and then-campaign chairman Paul Manafort at the Trump Tower in June 2016, said that Mueller hasn't yet contacted her. According to Veselnitskaya, this lack of contact implies that investigators are "not working to discover the truth." Expressing willingness to provide information to the special counsel, she told reporters that she is "ready to explain things that may seem odd to you or maybe you have suspicions."
April 21, 2018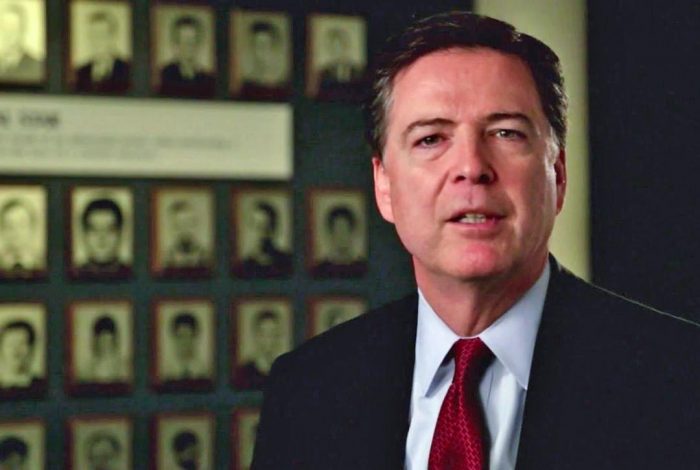 Democrats Suing Trump, WikiLeaks, and Russia Over Conspiracy Charges

President Donald Trump's already embattled legal team might have even more on their plate after the Democratic National Committee (DNC) launched a federal lawsuit over allegations the organization was the victim of a conspiracy by Russian officials, the Trump campaign, and WikiLeaks. Trump isn't the only defendant named in the 66 page document, however; others include his former campaign chairman Paul Manafort, associate Rick Gates, and former campaign aide George Papadopoulos — all indicted by special counsel Robert Mueller — as well as son Donald Trump Jr., son-in-law Jared Kushner, and associate Roger Stone.

This lawsuit — which caught both Democrats and Republicans by surprise — is alongside the privacy invasion case filed last July on behalf of two Democratic donors and a former Hillary Clinton staffer. Both cases are based on the same, public information.

With the November midterms looming and no end in sight for the Mueller inquiry, the political benefits of the lawsuit are obvious. However, the DNC claims this did not play any role in their decision to file now, insisting it was based on statutory expiration dates.

New Comey Memos Show Consistency in His Story

Acquiescing to Republican demands, the Justice Department finally released — first to Congress then leaked to the media — new memos of former FBI Director James Comey, but it does not appear to have had the desired effect for the GOP. Rather than exposing inconsistencies in Comey's testimony to Congress, his best selling book Higher Loyalty, and multiple interviews over the last year, the memos — which detail every interaction Comey had with Trump between January 2016 and his firing later in May — instead support all that he has been claiming.

The most common themes throughout the conversations were Trump's request to drop the case against national security advisor Michael Flynn, "the golden showers thing," and the problem of leakers.

Both political parties have attempted to use the release of the 15-page document to further their cause: Democrats are arguing it shows Trump attempting to intimidate Comey while the Republicans believe the lack of the phrase "obstruction" and the lack of fear on Comey's part show Trump in fact did nothing wrong.
April 20, 2018
Rosenstein Says Trump Not Target of Mueller Probe

Deputy Attorney General Rod Rosenstein recently informed President Donald Trump that he is not a target of special counsel Robert Mueller's investigation into Russian interference. According to Justice Department rules, a target is someone thought to have committed a crime, while a subject is merely a person whose actions are of interest to a probe.

The exchange with Rosenstein, which took place on April 12, left Trump feeling so assured that he even told advisers that he was not contemplating firing either Mueller or Rosenstein because he wasn't the focus of the inquiry. But former federal prosecutor Lisa Kern Griffin noted that Rosenstein's assurance by no means lets Trump off the hook, since "it is possible to progress from being a subject to being a target if the necessary substantive and structural support emerges later."

Trump Enlists Giuliani in Fight Against Mueller

Rudy Giuliani, the former mayor of New York whose "zero tolerance" approach to crime made him a polarizing figure in the 1990s, is now President Trump's lead attorney. In an interview with the Washington Post, Giuliani said his job is to help thwart Mueller's escalating probe, which has so far led to indictments of multiple Trump associates and an FBI raid on the office of Trump's personal lawyer, Michael Cohen. Giuliani's appointment caps an intense period of chaos on Trump's legal team, which had culminated in the resignation of John Dowd — who had been the lead lawyer dealing with Mueller's investigation.
April 18, 2018
Trump Says Comey Dismissal Not Related to Russia Probe

President Donald Trump tweeted that he didn't fire FBI Director James Comey because of the bureau's investigation into Russian interference, directly contradicting the statement he made last year about the dismissal.

The White House initially cited Comey's mishandling of the probe into Democrat Hillary Clinton's emails as the reason for his axing. But only a few days after the release of the official statement, Trump went on NBC News and said that he considered "this Russia thing" when he made the decision.

During a joint conference with Japanese Prime Minister Shinzo Abe on Wednesday, Trump downplayed his intention to fire special counsel Robert Mueller, and again called the probe a "hoax."
April 17, 2018
McConnell Blocks Legislation to Protect Mueller

Senate Majority Leader Mitch McConnell (R-KY) said that he wouldn't allow legislation intended to protect the office of the special counsel to reach a floor vote. After President Donald Trump called the investigation into Russian interference in the 2016 presidential election "corrupt" and "an attack on our country," a bipartisan group of senators introduced the Special Counsel Independence and Integrity Act. This legislation combined two bills intended to protect special counsel Robert Mueller if he were to be fired by Trump. McConnell called the legislation "unnecessary" because he thinks it would be unlikely for Trump to fire Mueller. 
April 16, 2018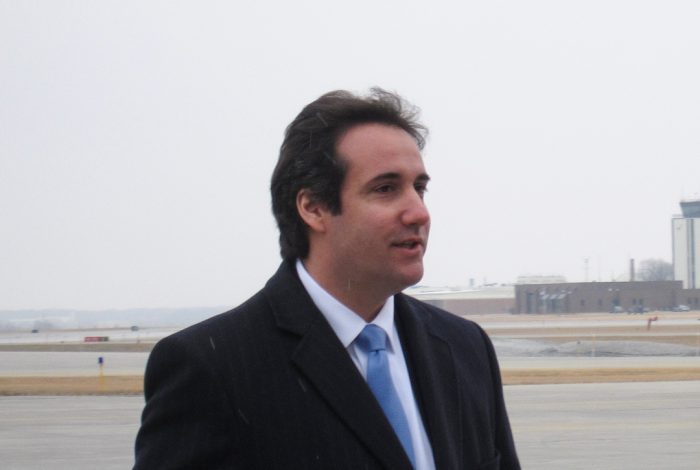 Mueller Has Proof of Cohen's Prague Trip, Confirming Dossier Claim

Special counsel Robert Mueller has obtained evidence that President Trump's personal lawyer Michael Cohen traveled to Prague in 2016, contradictory to Cohen's claim that he has never been to the country. This evidence is consistent with information contained in the Steele dossier, which reported that Cohen met with Russian officials in Prague to discuss concealing Trump's relationship with Russia.

Judge Awaits Release of Cohen Records

Federal judge Kimba M. Wood is considering appointing a special master to assist Cohen with reviewing materials obtained by FBI officials under Cohen's subpoena. Wood denied Trump and Cohen's request that they have an exclusive access to the materials before the prosecution to determine which information is protected by attorney-client privilege.

Former DOJ Officials Urge Congress to Act if Trump Fires Mueller

More than 500 former Department of Justice (DOJ) officials have added their name to a statement urging Congress to respond "swiftly and forcefully" if Trump fires Robert Mueller, deputy attorney general Rod Rosenstein, or any DOJ official. The statement reads that the former DOJ officials are "deeply disturbed by the attacks that have been levied" by the president in an attempt to obstruct Mueller's inquiry on Russian interference in the 2016 election.
April 12, 2018
Pompeo Confirms Mueller Interview

Mike Pompeo, the CIA director and President Donald Trump's pick for secretary of state, confirmed on Thursday that he has been interviewed by special counsel Robert Mueller as part of the inquiry into Russian election interference. The answer came in his five-hour confirmation hearing for the cabinet position, during which he was also grilled on his stance toward Iran, North Korea, Russia, and Syria.

Sen. Bob Menendez (D-NJ), the ranking member on the Senate Foreign Relations Committee, asked Pompeo whether, in March last year, he and Director of national Intelligence Dan Coats were alone with Trump when the president complained about how FBI Director James Comey was handling the bureau's Russia investigation. When pressed on whether he was asked to interfere with Comey's probe, Pompeo said that any intimation that the president asked him to "do anything improper is false." But he later said that he doesn't recall what Trump "asked me that day, precisely."

Mueller to Proceed Without Trump Interview

Mueller's team is reportedly preparing to move forward in its investigation without a presidential interview. Prior to the FBI raid on the office of Trump's personal lawyer Michael Cohen, the president's legal team had discussed arranging an interview between their client and Mueller, finalizing the scope and length of the proceeding and even preparing Trump for the questioning.

Prospects of the impending showdown dwindled after the raid, which blindsided the attorneys and sent Trump into a tweet-frenzy. Yet without the interview, several sources said, Mueller may be able to conclude his obstruction-of-justice probe more quickly, as he would no longer have to wait for and respond to the president's answers.
April 11, 2018
Trump Blames Mueller for 'Bad Blood' With Russia

President Donald Trump blamed special counsel Robert Mueller for the country's deteriorating ties with Russia, which Trump says are now worse than they were during the Cold War. The accusation came as part of a Wednesday morning tweetstorm in which the president also blasted Deputy Attorney General Rod Rosenstein and warned Russia to expect "nice and new and 'smart'" missiles descending on Syria.

The torrent of criticism is a reaction to the FBI's raid of his personal attorney Michael Cohen's office. Acting under Mueller's referral, agents reportedly seized records related to a $130,000 payment Cohen made to a porn actress to bury her 2006 affair with Trump.

The president was reportedly so incensed that he considered firing Rosenstein, the one person who has authority to axe Mueller under Justice Department regulations. In response to an increasingly volatile White House, a bipartisan group of senators introduced new legislation that would grant Mueller a 10-day window to seek expedited judicial review of a firing.
April 10, 2018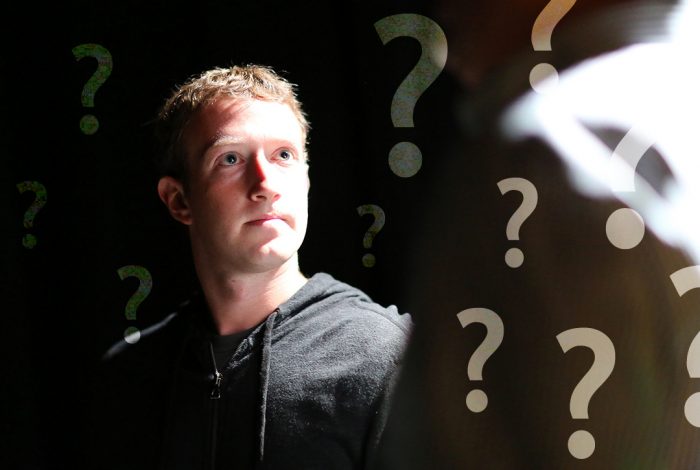 April 9, 2018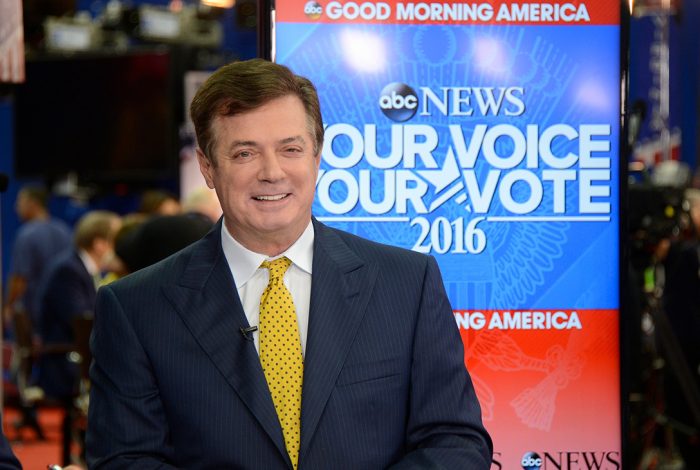 FBI Raids Cohen's Office

The FBI raided the office of Michael Cohen, President Donald Trump's personal lawyer, after obtaining a warrant based on the referral of special counsel Robert Mueller. Authorities seized business records, emails, and documents related to adult film actress Stormy Daniels, who Cohen paid off to keep quiet about an alleged affair with Trump. Cohen is currently under investigation by federal prosecutors for bank fraud.

Ex-Cambridge Analytica Employee Will Meet with Investigators

Former Cambridge Analytica employee and whistleblower Christopher Wylie said that he plans to meet with both congressional investigations, law enforcement and the Department of Justice to illuminate Russian interference in the 2016 US presidential election. Wylie exposed methods Facebook used to mine profile data and alleges that the information was used to help the Trump campaign. Facebook confirmed that it collected personal information from as many as 87 million profiles, though Wylie said that the actual number "could be higher, absolutely," and that there is a "substantial risk that this data was misused."

Manafort Denied Bail

US District Court Judge Amy Berman Jackson denied bail to former Trump campaign chair Paul Manafort, who has been on house arrest since October 2016. Manafort attempted to meet the $10 million bail with money and two properties — a condo in Old Town Alexandria, Virginia and a property in New York City. Jackson denied the proposal on the basis that neither property qualified for the bail package; Manafort's home in Palm Beach, Florida and condo in the Manhattan Trump Tower qualify. 
April 6, 2018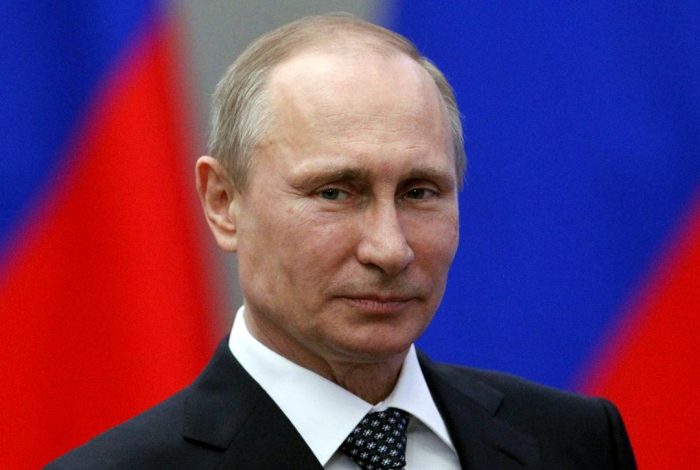 US Slaps Sanctions on Putin Cronies Over Election Interference

The Trump administration announced Friday that it will impose sanctions on 38 Russian oligarchs, corporations, and government officials for offenses ranging from undermining democratic elections to provoking tensions in Ukraine and Syria. The US has now sanctioned 189 Kremlin-connected individuals and entities.

Initiated by the Treasury Department's Office of Foreign Assets Control, the list includes some of the most powerful figures in Russian President Vladimir Putin's orbit: Kirill Shamalov, Putin's son-in-law and the recipient of a $1 billion loan from a state-owned bank; Oleg Deripaska, a businessman who has been tied to organized crime and former Trump campaign chair Paul Manafort; and Viktor Vekselberg, the head of the energy sector of the Russian Federation economy whose associates have been arrested for bribing officials.