RussiaGate
Latest
Drawn from various sources and updated frequently by our editorial team, RussiaGate Latest tracks daily developments in the coverage of alleged Russian interference in the 2016 presidential election, how much of it the Trump campaign knew, and ongoing federal investigations of the matter.
June 22, 2018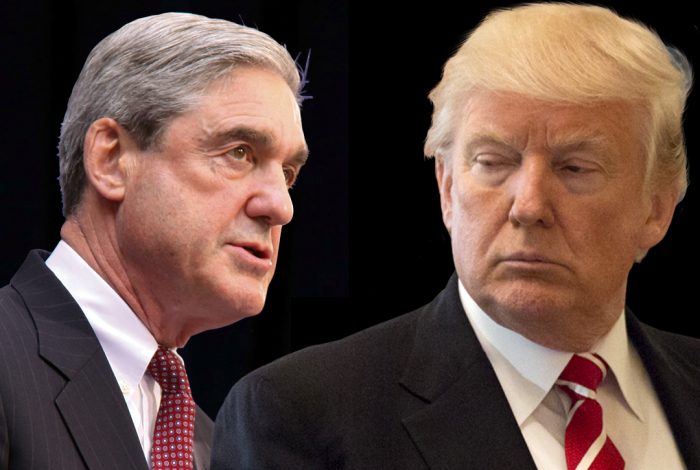 Polls Show Americans Think Russia Probe Should Continue

Despite sustained attacks from President Donald Trump and his Republican colleagues, the majority of Americans still support special counsel Robert Mueller's inquiry into Russian election interference. Nearly 70 percent of the public think Trump should testify under oath if requested to do so, and the same number would disapprove if he pardons himself — according to a CNN poll.

Fevered media coverage and vitriolic criticism by leaders of both parties have jaded public opinion toward all those involved. Mueller's approval rating has dipped to a record-low 41 percent this past month; former FBI Director James Comey's hovers at 28 percent, while Trump lawyer Rudy Giuliani has managed just 31 percent. Less than a third of Americans approve of Trump's handling of the inquiry.
June 20, 2018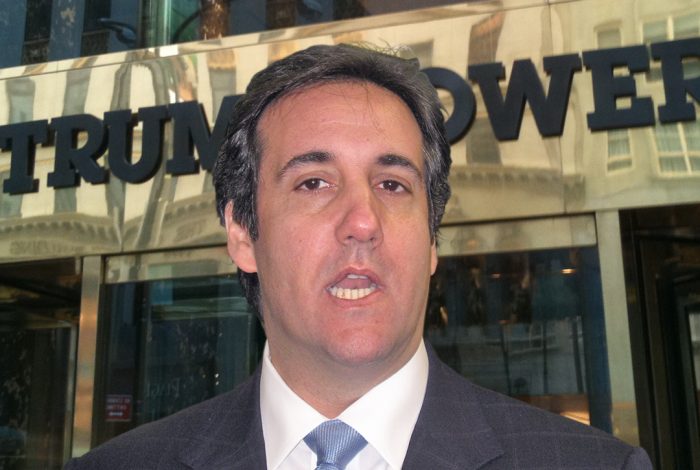 Cohen Willing to Share Information on Trump

Michael Cohen, President Donald Trump's former personal attorney and right-hand man, said he is open to providing information about his longtime boss to federal investigators, who are probing some 3.7 million raided documents on his finances. This willingness to cooperate marks a drastic change of heart from a man who has fiercely supported the president for more than a decade, often skirting legal boundaries to protect Trump. (The most recent and infamous example being a $130,000 hush money payment he made to porn star Stormy Daniels).

Yet, as the escalating inquiries into Russian interference in the 2016 election pile more pressure upon the Trump campaign, Cohen has fallen out of favor with — and feels increasingly isolated from — Trump. The lack of appreciation from the person for whom he has made innumerable sacrifices, coupled with a desire to alleviate pressure from his family, may have driven Cohen to work with investigators.

On the same day he signaled this openness toward cooperation, Cohen stepped down as the deputy finance chair of the Republican National Committee's Finance Committee, citing his growing role in the Mueller probe as one reason. In his resignation letter, Cohen condemned the administration's short-lived policy of separating migrant families that entered the US illegally — a first sign of resistance from the Trump loyalist.
June 19, 2018
June 18, 2018
Inspector General and FBI Director Testify Before Senate on IG Report

Justice Department Inspector General (IG) Michael Horowitz and FBI Director Christopher Wray testified before the Senate Judiciary Committee on last week's IG report detailing the FBI investigation into Hillary Clinton's use of a private email server. Wray acknowledged that the FBI demonstrated "errors of judgment, violations of or disregard for policy," and voiced support for the special counsel investigation into Russian interference in the 2016 US presidential election. The IG report found Wray's predecessor James Comey insubordinate but unbiased as director of the investigation into Clinton's private email server. Wray responded to Trump's claim that the IG report "totally exonerates him" in the special counsel investigation, explaining that the report "did not look into collusion questions."

Stone Met With Russian Agent Offering Information on Clinton

In May 2016, then-Trump campaign communications official Michael Caputo arranged a meeting with then-campaign adviser Roger Stone and a Russian national who offered incriminating information on then-candidate Hillary Clinton in exchange for $2 million. Although Stone and Caputo failed to disclose the meeting to congressional investigators, the event is under investigation by special counsel prosecutors. Stone and Caputo told the Washington Post that they now believe they were targeted by US law enforcement officials, citing immigration records which indicate that Greenberg is a Russian national working as an FBI informant. Greenberg claimed that he stopped working for the FBI in 2013, and denied that he was working on the FBI's behalf when he met with Stone.

Giuliani: Trump Will Not Issue Pardons in Special Counsel Investigation

White House lawyer Rudy Giuliani told CNN's Jake Tapper that President Trump "is not going to issue pardons" in the special counsel investigation into Russian interference in the 2016 US presidential election. Giuliani echoed White House rhetoric promoting a "very clear picture of an extremely unfair investigation with no criminality of any kind," and stated that issuing pardons could cloud the administration's public image. Giuliani then stated that once the investigation concludes, President Trump can choose to use his power to pardon.
June 14, 2018
Trump Legal Team Prepares to Fight Constitutionality of Mueller Probe

President Donald Trump's personal attorney Rudy Giuliani said in an interview with Fox News that the president's legal team is preparing an argument to prove that special counsel Robert Mueller's Russia investigation is unconstitutional. Giuliani stated that the reasons are "…the statute itself; and second, the fact that it [the Mueller appointment] was produced by what might have been a totally illegal counterintelligence investigation they tried to make into a criminal investigation." No evidence supports such claim.

The argument aims to debunk the investigation, by pointing to the leaking of classified information by James Comey in order to generate a special counsel. Additionally, the Trump legal team will look to cite Article II, Section 2 of the Constitution, which discusses "principal officers" They wish to distinctinguish between "principal officers," those nominated by the President and confirmed by the Senate, and "inferior officers," those who are appointed without nomination, to delegitimize Deputy Attorney General Rod Rosenstein's ability to create the special counsel. 

While these arguments will certainly be interesting in the courtroom, the court of public opinion seems to be shifting against Mueller. A new Politico survey shows that 40 percent of people believe that the probe is unfair, an increase from just 34 percent in February. A recent Monmouth University poll also showed that about 54 percent of people think the probe should continue, down from 62 percent a year ago. The length of the investigation appears to be unsettling many Americans, as Mueller's disapproval rating hit a record high 36 percent.  
June 13, 2018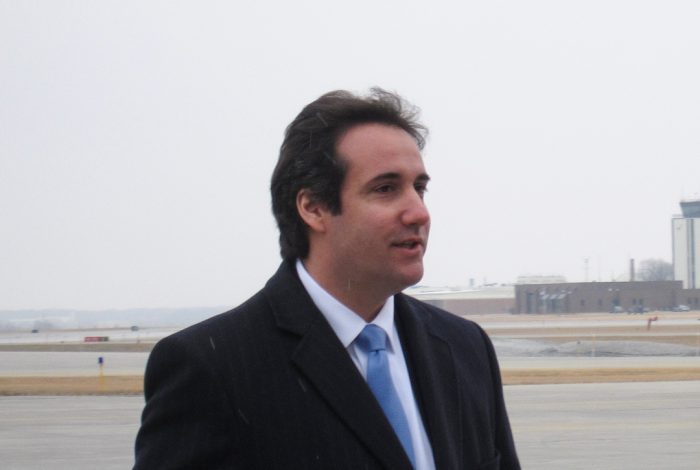 Mueller Approval Rating Plunges to Record Low

A recent poll shows that special counsel Robert Mueller's public image has hit the nadir following months of vicious attacks from the GOP. More than half of Republicans now hold an unfavorable view of Mueller, who leads the divisive inquiry into Russian interference in the 2016 election; just 27 percent felt that way a year ago. His disapproval ratings have risen even among Democrats and independents, though they remain steadily low at 24 and 33 percent, respectively.

The dip in public support for the special counsel can largely be attributed to negative Republican input, which grew more intense as the indictments piled up. One year into the probe, Mueller has secured 20 indictments and five guilty pleas.

Cohen Splits With Legal Team, Sparks Rumors of Cooperation

Michael Cohen, President Donald Trump's former personal lawyer and confidant, has broken with his legal team — a move that indicates he may likely cooperate with federal investigators probing his business dealings. Cohen has been represented by lawyers from the firm, McDermott, Will & Emery LLP, and a source attributed the breakup to a fee dispute.

The US District Court for the Southern District of New York, acting on a referral from Mueller, has been conducting a criminal investigation on Cohen that's separate from the special counsel inquiry into election tampering. Central to the probe are troves of materials the FBI gathered in an April raid on Cohen's offices.

The prospect of Cohen flipping on Trump should frighten the White House, as the former has been deeply involved with the president's business and personal dealings. In the lead-up to the 2016 presidential election, Cohen paid a porn star $130,000 to keep her from disclosing an alleged affair with Trump. His lawyers are expected to finish reviewing the seized documents before parting with Cohen.
June 12, 2018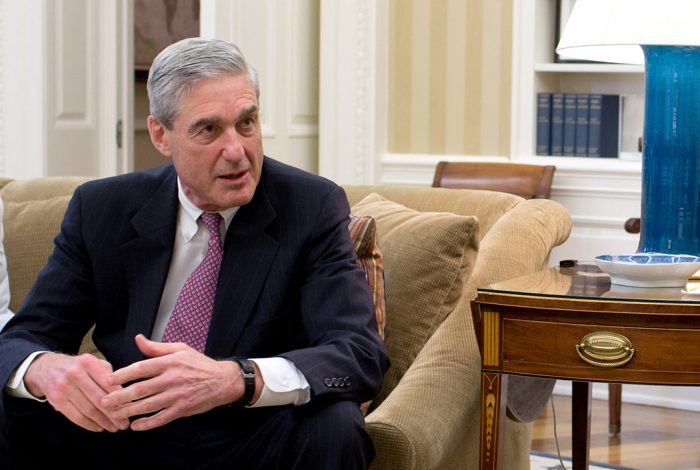 Mueller Seeks Out Encrypted Messages in Russia Investigation

As part of his inquiry into Russian interference in the 2016 election — and possible cooperation from the Trump campaign — special counsel Robert Mueller requested witnesses to turn in their personal phones for inspection of encrypted messaging programs, and potentially, an analysis of conversations between associates of President Donald Trump. Apps such as WhatsApp, Confide, Signal, and Dust all face scrutiny in Mueller's bid to find previously undisclosed exchanges. Witnesses have already complied with the request.  

Judge Orders Mueller to Identify Unnamed Individuals in Manafort Indictment

Federal judge Amy Berman Jackson ordered Mueller to provide to the defense a list identifying all of the unnamed individuals and organizations in his indictment of former Trump campaign chairman Paul Manafort. Manafort and his former aide Konstantin Kilimnik are facing obstruction of justice charges for attempting to influence witness testimony related to this lobby work on behalf of Ukraine. By Friday, Mueller must identify all of the individuals referenced in the indictment, including the witnesses Manafort is accused of attempting to influence and European politicians involved in Manafort's lobbying campaign. Berman Jackson explained that the list will aid Manafort's defense team as he faces a "complex trial with a voluminous record." The trial is scheduled to begin on September 17.

Mueller Seeks Court Order to Protect Evidence from Foreign Intelligence Agencies

Mueller asked federal judge Dabney Friedrich for a protective order on evidence related to Russian company Concord Management and Consulting, citing security concerns that the information would be shared with foreign intelligence agencies. Mueller stated that Russian intelligence is presently conducting active "interference operations" in the US, and the protective order would regulate the disclosure of "particularly sensitive material to foreign nationals." Concord Management and Consulting is one of the three companies charged along with 13 Russian nationals in the special counsel's February indictment. Prosecutors are seeking to prohibit sharing trial information with anyone outside of Concord Management and Consulting, their attorneys, and witnesses.
June 11, 2018
Photos Published of Secret Russian Operative Indicted by Mueller

Three photos of Konstantin Kilimnik have surfaced, exposing the identity of the formerly anonymous Russian political operative. Kilimnik was indicted by special counsel Robert Mueller on Friday for obstruction of justice and witness tampering in the investigation into Russian interference in the 2016 US presidential election. During an interview last year, Kilimnik reacted to having his picture taken with a threat that hinted at his shrouded identity: "If you show that picture, I will kill you, the KGB will kill you … the GRU will kill you as well." Kilimnik is reported to be the unnamed colleague of former Trump campaign chair Paul Manafort referenced in court filings as "Person A." The photos were originally posted by his wife on the Russian social networking site Odnoklassniki, and the Russian-language service of the BBC published the first image publicly.

Investigation Reveals Extensive NRA Contact with Russian Agents

The Justice Department investigation into Russian banker and National Rifle Association (NRA) member Alexander Torshin has uncovered additional connections between the NRA and Russian officials during the 2016 US presidential election. Mueller is investigating Torshin to determine whether he channeled Russian money to the Trump campaign through the NRA.

According to photographs and an NRA source, the NRA sent a delegation to Russia in 2015 that was led by the association's former President David Keene. The delegation met with Torshin, Sergei Rudov, the head of one of Russia's largest philanthropies, and Dmitry Rogozin, the former deputy prime minister with "extensive ties to the Russian arms industry." The NRA reportedly spent more than $30 million to help elect Trump, $21 million of which went to his campaign's lobbying arm, whose donors are not publicly disclosed. Last month, the Senate Judiciary Committee concluded that "the Kremlin may have used the NRA to secretly fund Mr. Trump's campaign," and Representatives Ted Lieu (D-CA) and Kathleen Rice (D-NY) have asked FBI Director Christopher Wray to expand the inquiry.
June 8, 2018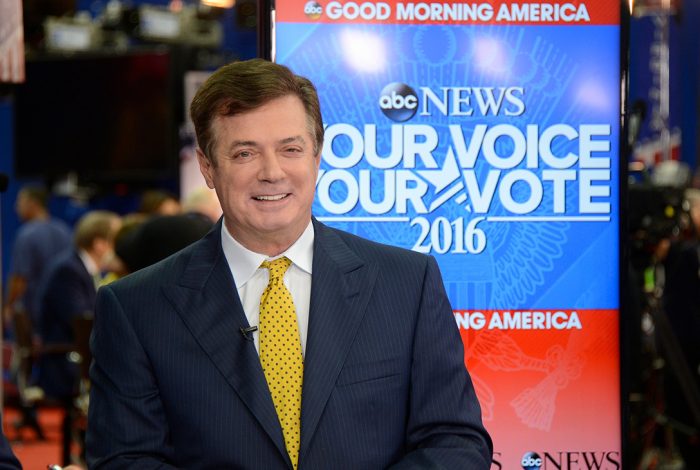 Mueller Indicts Manafort, Kilimnik for Witness Tampering

In his latest blow to the Trump campaign, special counsel Robert Mueller charged former Trump campaign chair Paul Manafort and Russian resident Konstantin Kilimnik with witness tampering and obstruction of justice. Just days earlier, Mueller asked a judge to revoke Manafort's $10 million bail. The ex-Trump campaign head, whose other charges include money laundering and failure to register as a foreign agent, is scheduled to appear in court late July.
June 7, 2018
Justice Department to Provide Follow-Up Briefing on FBI Informant

The Justice Department will provide select lawmakers a follow-up briefing on the FBI's use of an informant to investigate the Trump campaign's ties to Russia. In response to President Donald Trump's bombshell (and completely unsubstantiated) claims that the informant is a "spy," Deputy Attorney General Rod Rosenstein guided senior congressional members through the FBI's probe in late May. Attendants of the upcoming meeting will have the opportunity to review additional documents.

Among those briefed will be the Gang of Eight — senior members of the House and Senate from both parties and the leading members on the intelligence panels. Cooperation between Congress and the Justice Department is a new development: the latter initially declined to cooperate when Rep. Devin Nunes (R-CA), chairman of the House Intelligence Committee, issued a subpoena for documents about the source in question.

Democrats, on the other hand, worry that the briefings will create an opening for Trump's lawyers to access sensitive materials from the federal inquiries into Russian interference in the 2016 election.  

Can a Russia-Linked Ex-Congressman Crack Open the Russia Probe?

The Senate Judiciary Committee is zeroing in on a figure who many believe may be the missing key in the inquiry: Curt Weldon, an ex-congressman with extensive ties to Russia. A testimony from Weldon may illuminate the Trump administration's decision to ease sanctions on Russia following the 2016 election.

Of particular interest to investigators is his decade-long relationship with Andrii Artemenko, a former member of the Ukrainian Parliament. In January 2017, Artemenko met with Trump's personal attorney Michael Cohen and former business partner Felix Sater to proposed a quid pro quo: Russia will retreat from eastern Ukraine if the Trump administration lifts sanctions on it. The so-called "peace plan" never materialized, as Cohen claimed he didn't deliver the plan to then-national security advisor Michael Flynn, as he said he would. Yet Weldon, according to a source, said he had secured funding for the plan from Russian oligarch Viktor Vekselberg, who is affiliated with a firm that funneled money to Cohen's shell company.
June 6, 2018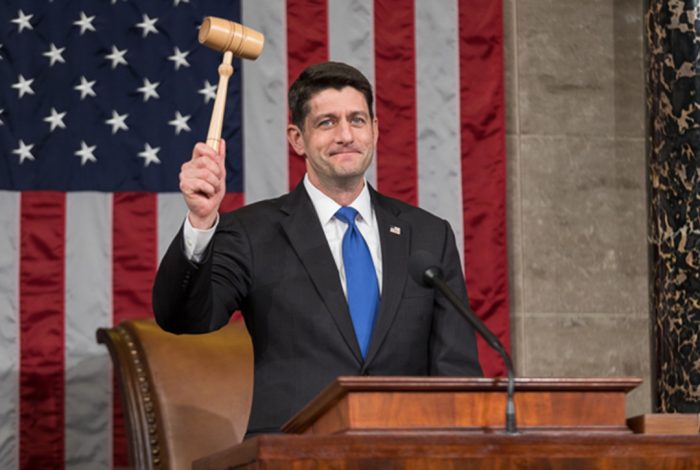 Ryan Rebuffs Trump's 'Spygate' Claims

Demonstrating a small measure of GOP resistance toward the White House, House Speaker Paul Ryan (R-WI), arguably the second-most powerful Republican, dismissed President Donald Trump's claim that the FBI planted a "spy" in his campaign.

The "Spygate" saga began after reports emerged that the FBI, upon receiving a tip that two Trump advisors had suspicious ties with Russia, sent an informant to contact them and investigate further. Though the bureau insists that it had no intention of "spying" on the campaign, Trump declared, without evidence, that his team had been infiltrated "for political purposes."

Late last month, top officials from the FBI and Justice Department briefed a group of lawmakers, including Ryan and Rep. Trey Gowdy (R-SC), about the informant. A few days later, Gowdy became the first Republican to defy Trump on the issue by concluding that the FBI had acted properly. Ryan backed Gowdy's assessment, but said that investigators had more "digging to do."

While Trump has consistently denounced and tried to impede Mueller's efforts, Ryan has maintained the latter should be allowed to conduct and finish the inquiry on his own terms. Ryan also said the president should not pardon himself, as "no one is above the law."