RussiaGate
Latest
Drawn from various sources and updated frequently by our editorial team, RussiaGate Latest tracks daily developments in the coverage of alleged Russian interference in the 2016 presidential election, how much of it the Trump campaign knew, and ongoing federal investigations of the matter.
May 24, 2018
Trump Lawyer Crashes Classified Briefings on Russia Probe

Emmet Floor, a new member of President Donald Trump's legal team briefly visited two classified intelligence meetings on the investigation into Russian interference in the 2016 US election. Among those who attended were Rep. Trey Gowdy (R-SC), House Speaker Paul Ryan (R-WI), Rep. Adam Schiff (D-CA), Rep. Devin Nunes (R-CA), Deputy Attorney General Rod Rosenstein, and White House Chief of Staff John Kelly, who brought along Flood. The topic of discussion was an FBI informant who contacted the Trump campaign to collect information.

The presence of any attorney at a Justice Department briefing would have been odd, but the fact that the client in question is also a key subject of the probe heightens the conflict of interest. To critics of the administration, the incident lent credence to widely-shared claims that White House lawyers are monitoring the investigation to better prepare their defense of Trump. One attorney, Rudy Giuliani, seemingly confirmed such suspicions by telling Politico, "We want to see how the briefing went to today and how much we learned from it."
May 23, 2018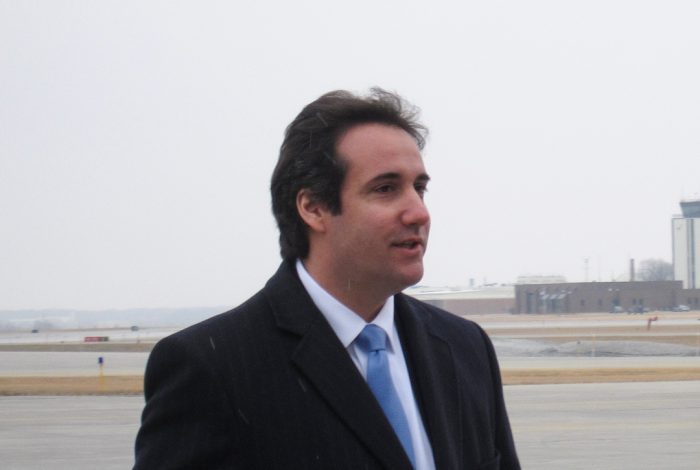 Ukrainian Leader Paid Cohen to Arrange Trump Meeting

Michael Cohen, President Donald Trump's personal lawyer and all-purpose "fixer," has been thrust into a morass of legal crises the past few months — the most famous being his six-figure hush money payment to a porn star who threatened to go public about her alleged affair with Trump. A new report by the BBC may put him in an even more precarious position: Cohen was reportedly paid at least $400,000 to facilitate a meeting between Trump and Ukrainian President Petro Poroshenko, and to create a back channel for continuous talks between the two leaders. The transaction was arranged by Poroshenko's sources, and seemingly corroborated by Suspicious Activity Reports filed to the US Treasury by Cohen's bank. While a meeting between the two leaders did take place last June, Poroshenko reportedly got just a "few minutes of small talk," and was furious at Cohen for bamboozling him.

Poroshenko struck the deal with Cohen to mend his relationship with Trump. Thinking that Democrat Hillary Clinton would win the presidency, he had authorized a leak of documents showing that Paul Manafort, Trump's former campaign manager, pocketed millions of dollars from pro-Russian interests in Ukraine. Published by the New York Times just three months before the election, the leak could have dealt a fatal blow to Trump's presidential bid.

According to a report compiled by a Western intelligence officer, Ukraine ceased "proactively investigating" Manafort after Trump won the election, and last fall, Poroshenko ended all cooperation with US intelligence groups scrutinizing the former Trump aide. (Ukraine did not shut down its own inquiry on Manafort.) The memo also hinted at a quid pro quo: Trump and Poroshenko reached an "element of understanding" that Ukraine would import US coal and sign a $1 billion contract for US diesel trains.

Cohen's Business Partner Agrees to Cooperate With Investigators

Evgeny Freidman, the so-called "Taxi King" who operated a massive army of 800 cabs, pleaded guilty to tax evasion and promised to cooperate with investigators in exchange for a reduced sentence. The move could apply immense pressure on Cohen to cooperate with special counsel Robert Mueller in the escalating inquiry into Russian meddling in the 2016 US presidential election. Cohen's work at the Trump Organization, which included scouting real estate from California to Russia, makes him an important witness for investigators.

At the height of his powers, in the mid-2000s, Cohen amassed an impressive fleet of 260 cabs, pulling in millions of dollars in revenue every year. He has worked closely with Freidman for years, enlisting the latter to oversee much of his remaining collection after he exited the industry in 2006 to join the Trump Organization.

Freidman, who declared bankruptcy on some of his taxi medallions in 2016, was charged by the New York state attorney general last year with failing to pay $5 million in taxes. Facing four counts of tax fraud and grand larceny — each carrying a maximum prison sentence of 25 years — the disgraced taxi mogul agreed to assist federal prosecutors, and will avoid jail time altogether.
May 22, 2018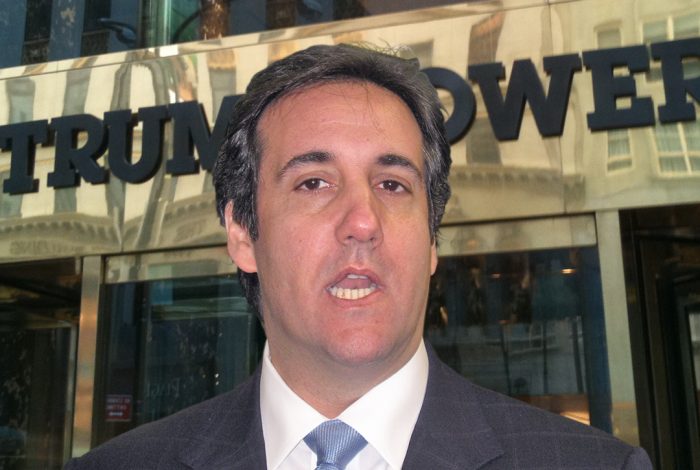 Mueller Investigates Israeli Social Media Firm

Special counsel Robert Mueller is investigating the Israeli social media firm PSY Group. One of the firm's founders Joel Zamel met with Donald Trump Jr. at Trump Tower in August 2016 to propose a social media strategy for the Trump 2016 presidential campaign which included false social media personas and websites which mimicked news outlets. PSY Group partnered with Trump campaign firm Cambridge Analytica after the 2016 US presidential election.

Cohen Business Partner Agrees to Cooperate with Investigators

Taxi kingpin Evgeny A. Freidman has agreed to cooperate with federal prosecutors in the criminal investigation of his business partner and President Donald Trump's personal attorney Michael Cohen. Facing four counts of criminal tax fraud and one of grand larceny for failing to pay more than $5 million in taxes, Freidman agreed to cooperate with prosecutors interested in his decades-long relationship with Cohen. In exchange, Freidman will avoid jail time.

White House Sets Meeting Concerning FBI Mole Claim

The White House scheduled a meeting between top House Republicans and intelligence leaders to discuss classified documents related to Trump's claim that FBI informants spied on the Trump campaign. House Intelligence Committee Chairman Rep. Devin Nunes (R-CA) and House Oversight Committee Chairman Rep. Trey Gowdy (R-SC) will meet with Justice Department, FBI, and intelligence community leaders on Thursday. Congressional democrats have criticized Trump's push to release classified documents as inappropriate and potentially dangerous authoritative overreach motivated by partisanship. In response to the announcement that the meeting would not include any Democratic legislators, Senate Minority Leader Chuck Schumer (D-NY) stated that the "only thing more outrageous than this meeting occurring at all is the fact that it's now partisan."
May 21, 2018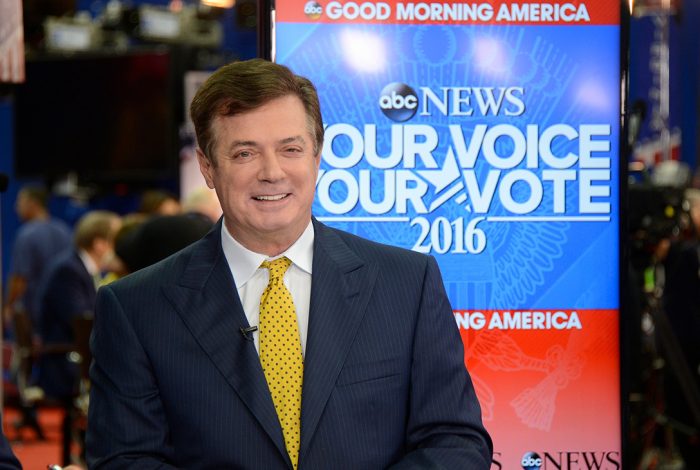 May 18, 2018
DNC Wants Trump Administration to Help Sue Russia Over Election Interference

The Democratic National Convention (DNC) isn't just trying to sue Russia anymore; it is planning to get President Donald Trump to help. On Friday, the DNC asked a federal court to implement a portion of the Foreign Sovereign Immunities Act (FSIA), which would require Secretary of State Mike Pompeo to formally serve the complaint to the Russian government. Since the Kremlin usually ignores any lawsuit delivered by mail, this would be the DNC's only chance to have their case acknowledged. 

The lawsuit accuses three plaintiffs — the Russian government, a Russian military spy agency called GRU, and an unknown online entity known as Guccifer 2.0 — of colluding with the Trump campaign to influence the 2016 US presidential election. It accuses the plaintiffs of hacking the DNC's email servers, stealing more than 20,000 emails, and disseminating this stolen information. 

While it is not exactly a rare occurrence for an administration to serve a civil complaint to a foreign government, they are rarely so politically explosive. If the DNC can get the Trump administration to assist in the suing of Russia over charges of collusion, it would be a huge political victory for Democrats, especially going into the 2018 midterm elections.

Top Democrats Confronts Trump About Missing Russia Sanctions

Three Democratic senators are asking a simple but potentially dangerous question to President Donald Trump: What happened to our sanctions on Russia? Passed in August with overwhelming bipartisan support, the Countering America's Adversaries Through Sanctions Act (CAATSA) targeted Russia's defense and intelligence sectors as well as the countries and entities they work closely with. It was in part a retaliation to Russia's meddling in the 2016 election and its operations in eastern Europe.

Nearly eight months on and several deadlines missed, many of the sanctions still have not been implemented. Sens. Robert Menendez (NJ), Mark R. Warner (VA) and Sherrod Brown (OH) — the top Democrats on the Foreign Relations, Intelligence and Banking committees — asked inspectors general of the State Department, Treasury Department and Intelligence Community to investigate why the sanctions have not been enacted. The senators want to know if this decision comes directly from Trump, who recently struck down —  within hours of their announcement — promises of sanctions over Russia's role in Syria.

This is a rare request and, with only Democratic signatories on the letter, will apply little pressure on the three agencies to act. However, it does put Trump's relationship with Russia back in the limelight heading into a midterm election which could revolve heavily around the president's legitimacy.
May 17, 2018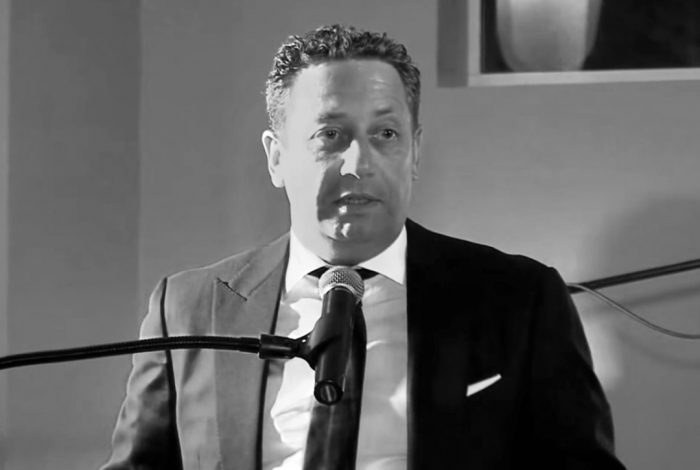 Trump Business Dealings in Russia Revealed

Revelations about two Trump Organization associates and their meetings with Moscow officials to secure a real-estate deal in Moscow have again changed the complexion of the Trump-Russia saga. Michael Cohen, President Donald Trump's long-time personal attorney, and Felix Sater, a long-time real estate broker who secured deals for Trump, engaged in high-level negotiations with Russian officials throughout the 2015 primaries up to the Republican National Convention in 2016. (Cohen had previously stated that any sort of deal was scrapped completely in January 2016.) Trump himself was briefed on three separate occasions by Cohen.

Trump has had a long history with Moscow, marked by multiple failed attempts  over the past three decades to broker a Trump Tower deal in the city. Sater, who was born in the USSR but spied for the US against the Soviets, saw a golden business opportunity when Trump announced his candidacy for president.

In September 2015, Sater and Cohen again discussed the possibility of a Moscow deal. Sater planned to use his Russian connections to secure funding and support for the project, while Cohen was to get Trump to sign the paperwork regarding the deal, which Trump did a month later. But after an altercation, the two cut contact in January 2016, and the deal did not materialize —  though it later emerged that the two continued to communicate using an encrypted an app.

Senate Intel Committee Breaks with House on One Year Anniversary of Russia Probe

The Senate Intelligence Committee, headed by Sen. Richard Burr (R-NC), broke from the House Intelligence Committee and White House by announcing that it agreed with the assessment of the intelligence community: Russia did try to intervene in the 2016 US presidential election on behalf of Trump. Burr stated that the panel has been "reviewing the sources, tradecraft, and analytic work, and we see no reason to dispute the conclusions." This is a radical departure of the House panel's report, which concluded that Russia did interfere but not on behalf of Trump, and urged Mueller to end his investigation.

Mueller, who has indicted 19 people and three companies in the past year (five pleaded guilty), has expressed interest in interviewing Trump, though the president (and recently Vice President Mike Pence) have called on the special counsel to end their the investigation.    
May 16, 2018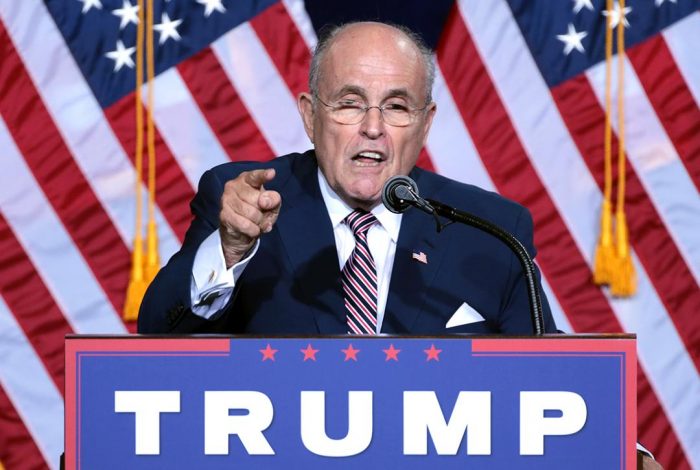 Mueller Subpoenas Media Consultant of Top Trump Adviser

Special counsel Robert Mueller issued two subpoenas to Jason Sullivan, a social media specialist who worked for Trump adviser Roger Stone during the 2016 presidential campaign. Stone, who has become a central figure in Mueller's probe into Russian election meddling, hired Sullivan to work on an independent political action committee that aimed to galvanize support for Trump. The subpoenas may indicate that Mueller has directed his attention to Stone — and to claims that he helped WikiLeaks founder Julian Assange release a spate of emails that Russians allegedly hacked from Democratic servers.  

Giuliani: Mueller Team Said They Cannot Indict Trump

Mueller's team informed President Donald Trump's lawyers that Justice Department guidelines prohibit the indictment of a sitting president, according to White House attorney Rudy Giuliani. The special counsel will abide by the rules, which have been in play since before the Nixon administration. All Mueller can do, Giuliani said, is "write a report" recommending impeachment to the House; it would be up to the GOP-led chamber to decide whether to pursue it.

Moreover, Giuliani argued that Mueller's inability to indict Trump frees the president of any reason to be interviewed. Since Mueller's investigation centers on whether Trump obstructed justice by firing FBI director James Comey, the fact that Trump cannot be prosecuted suggests that there is "no crime to justify the subpoena" for an interview.

FBI's Russia Inquiry Codenamed "Crossfire Hurricane"

In a secret mission codenamed "Crossfire Hurricane" — taken from a Rolling Stones lyric — a small group of FBI agents began investigating Russian election interference in the summer of 2016. Five agents were sent to London to interview Alexander Downer, the Australian ambassador to the UK, who had an explosive tip about Russia's coordinated effort to boost Trump's presidential bid. George Papadopoulos, a foreign policy aide on the Trump campaign, told Downer that he knew of the hacked Democratic Party emails over drinks in London; Downer notified US intelligence agents after the emails began leaking to the public.
May 15, 2018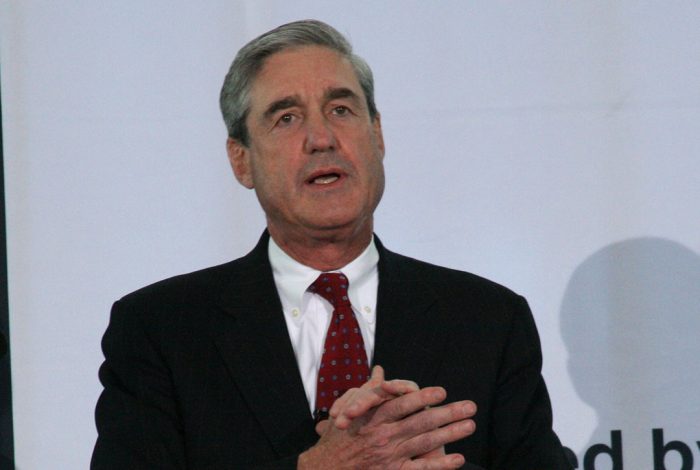 Mueller Subpoenas Cohen-Linked Ukrainian Politician

Special counsel Robert Mueller issued a subpoena for Ukrainian politician Andrii Artemenko to appear before a grand jury this week. Artemenko collaborated with President Donald Trump's personal lawyer Michael Cohen and his former business associate Felix Sater on a controversial peace plan for the Ukraine. Cohen reportedly delivered the proposal to then-national security advisor Michael Flynn shortly after intelligence officials intercepted Flynn's call to a Russian ambassador, during which they discussed dropping US sanctions against Russia. Artemenko told Politico that he intends to cooperate with the special counsel investigation and appear before the court.  

Judge Rejects Manafort's Request to Drop Charges

Judge Amy Berman Jackson ruled against former Trump campaign chair Paul Manafort's request to dismiss the charges brought against him by Mueller. Manafort argued that the the charges, namely money laundering and failure to register as a foreign agent, are beyond the scope of the investigation. Jackson ruled that Mueller is acting "squarely" within his power, ensuring that Manafort will stand trial on September 17.

Mueller Suspends Statute of Limitations on Manafort Charge

Mueller obtained a secret order to suspend the statute of limitations on the charge that former Trump campaign chair Paul Manafort failed to file a Foreign Bank Account Report for his financial dealings in Cyprus. Mueller obtained the suspension after the government of Cyprus failed to produce documents related to the special counsel investigation. The secret order was revealed in a court filing in response to Manafort's request that the charge be dismissed.
May 14, 2018
Trump Legal Team Expects Investigation to End with Trump Interview

Rudy Giuliani, the former mayor of New York and President Donald Trump's attorney, said that the White House legal team expects special counsel Robert Mueller to wrap up his investigation into Russian interference in the 2016 US presidential election with a Trump interview. Giuliani told the Associated Press that Trump and his legal team are Mueller's "last witness," and said that the possibility of a special counsel interview with any of the president's children would be "inconsistent" with what Mueller has "indicated would be the time frame of the investigation."

Comey Will Not Participate in Senate Intelligence Hearing

Former FBI Director James Comey will not attend a closed-door Senate Intelligence Committee hearing on Russian election meddling. Comey is one of four former intelligence community leaders invited to the hearing, which is set to be a review of top intelligence officials' findings. In January, the agencies concluded that Russian operatives intended to support then-candidate Trump's bid for the presidency and to hurt Democratic candidate Hillary Clinton's campaign. Comey's attorney, Daniel Richman, stated that Comey is not available to testify at the hearing due to a "previously scheduled engagement."

Stormy Daniels Lawyers Suggest Mueller Investigate Cohen's Link to DC Firm

Michael Avenatti, attorney to adult film actress and alleged Trump mistress Stormy Daniels, suggested that Mueller investigate DC law firm Squire Patton Boggs. Avenatti raised questions about the law firm's involvement with Trump's personal lawyer Michael Cohen, explaining that the "very unusual relationship" between Cohen and the firm formed shortly after the 2016 US presidential election. Avenatti alleged on MSNBC's AM Joy that Cohen sold Patton Boggs his clients that had "retained him for access to the US president."
May 11, 2018
Russia's Have Been Infiltrating American Conservatives Since 2009

Newly discovered documents uncovered that Russians have been attempting to infiltrate American conservative circles as early as 2009. Alexander Torshin — a former member of the Russian legislature and top official at the Russian central bank — was already known as an avid NRA supporter and attended every convention between 2012 and 2016. These new documents, however, show Torshin made many trips to America over that four year period, including an attempted meeting with Sarah Palin's Lieutenant Governor Sean Parnell in 2009 and a trip to the National Prayer Breakfast in Washington in 2017.

Former CIA chief of Russian operations, Steve Hall, believes this to be an attempt at establishing strong political connections between the American right and the Kremlin. Torshin also welcomed reciprocal trips to Russia, most notably hosting former NRA president David Keene in 2013 and 2015. But he will no longer be making these trips to America after being sanctioned for working to advance Putin's "malign activity" around the world. 

Mueller Investigating Foreign Donations to Trump Inauguration Committee

Special counsel Robert Mueller has set his sights on a new target: the donations to President Donald Trump's inauguration committee. His swearing-in ceremony raised over $107 million, more than double what Obama raised. A large portion of the haul came from foreign donors in Russia, Saudi Arabia, the United Arab Emirates and Qatar. Multiple people connected to these countries donated more than $1 million dollars each.

Someone of particular interest to Mueller is longtime "Trump whisperer" and real estate mogul Tom Barrack, who oversaw the fundraising efforts. Mueller has also been asking about American businessmen Leonard Blavatnik and Andrew Intrater, who both have strong ties to Russia. Intrator attended the inauguration with relative and business associate Viktor Vekselberg, who was also questioned by Mueller about his role in the Stormy Daniels scandal, following his transfer of $500,000 to a company held by Trump's lawyer Michael Cohen.
May 10, 2018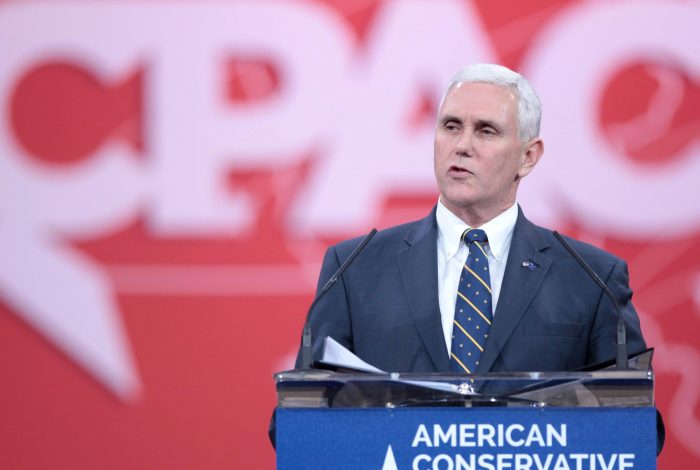 Pence Urges Mueller to End Probe

Vice President Mike Pence urged special counsel Robert Mueller to complete his investigation into Russian election meddling. "In the interests of the country, I think it's time to wrap it up." Pence told NBC News, adding that the White House has "fully cooperated" with Mueller. He also dismissed the bombshell report that Michael Cohen, President Donald Trump's personal lawyer, received money from major corporations like AT&T, as well as a firm affiliated with a Russian oligarch; he maintains that such transactions are a "private matter."