RussiaGate
Latest
Drawn from various sources and updated frequently by our editorial team, RussiaGate Latest tracks daily developments in the coverage of alleged Russian interference in the 2016 presidential election, how much of it the Trump campaign knew, and ongoing federal investigations of the matter.
December 8, 2017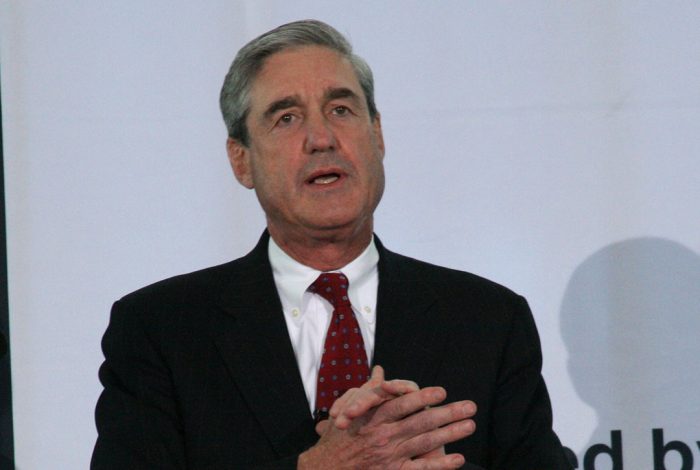 Trump Pardon May Be Nullified By Flynn Plea Deal

In securing a guilty plea from Michael Flynn, President Donald Trump's former national security adviser, special counsel Robert Mueller has developed ammo against the presidential pardon — a tool Trump has repeatedly brandished. The plea agreement requires Flynn to cooperate with local authorities, meaning that even a pardon won't shield him from state and local prosecution. Because the presidential pardon can only clear a federal crime, charges filed against Flynn in New York can still be contested in a state court. Similar plea deals with other indicted Trump associates may put them under the same limitations.

GOP Ratchets Up Effort to Remove Mueller

In response to a string of high-profile indictments, GOP lawmakers and lobbying groups have doubled their effort to smear and remove Mueller from the special counsel investigation into alleged Russian election interference. Conservative group FreedomWatch is working to replace the judge presiding over the lawsuit it mounted against Mueller, arguing that the judge harbors favoritism toward Democrats. Last month, the group sued the Justice Department to open investigation on the conflicts of interest among Mueller's staff. On Wednesday, members of the far-right Republican Freedom Caucus publicly questioned Mueller's impartiality after he fired investigator Peter Strzok for sending messages containing anti-Trump sentiments.
December 7, 2017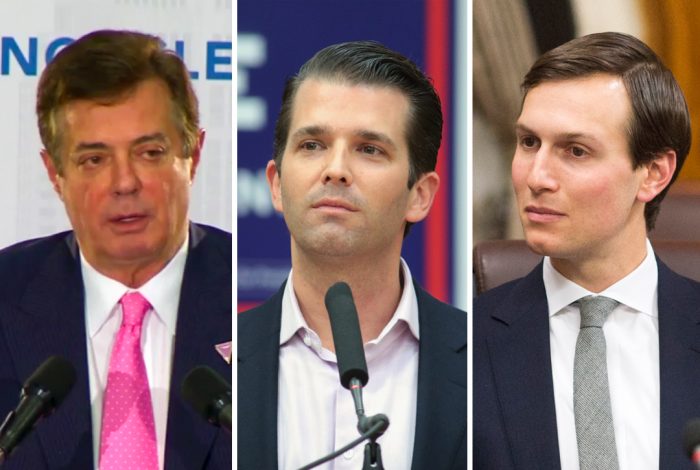 Broker of Trump Tower Meeting Continued Contact with Aides

Rob Goldstone, the British publicist who brokered the pivotal June 2016 Trump Tower meeting between Donald Trump Jr. and a Kremlin-connected lawyer, sent multiple emails to participants — Trump associates and a Russian envoy — later that summer. Presented at a private hearing with Trump Jr. on Wednesday, the emails bring renewed attention to the meeting's actual purpose and suggests the possibility of follow-up discussions. Notable takeaways from Goldstone's messages include an effort to persuade then-candidate Donald Trump to use Russian social networking site VK, and his relaying news of the DNC hack to his client, Russian pop star Emin Agalarov, another attendee of the Trump Tower meeting.
December 6, 2017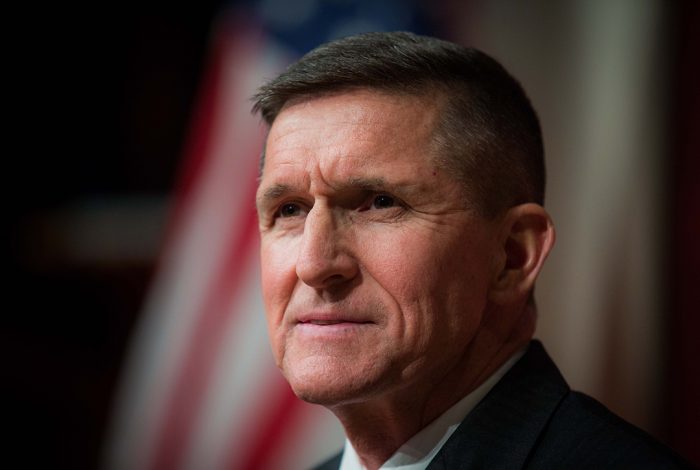 Flynn Wanted to Nix Sanctions, Whistleblower Says

Michael Flynn, President Donald Trump's former national security advisor, told a business associate that Obama-era sanctions against Russia would be "ripped up," according to an account from an unnamed whistleblower. The disclosure, written in a letter to Rep. Elijah Cummings (D-MD) back in June, was made public Wednesday. Cummings sent the letter to the chairman of the House Oversight and Government Committee, Rep. Trey Gowdy (R-SC), for further investigation.

Investigators Probing Trump Aides' Europe Trips

Congressional investigators are looking into the Europe trips taken by Trump's former campaign associates, including his son-in-law Donald Trump Jr., lawyer Michael Cohen and foreign policy advisers Carter Page, George Papadopoulos and Jeffrey Gordon. These visits have come under scrutiny in multiple Russian election-interference probes.
December 5, 2017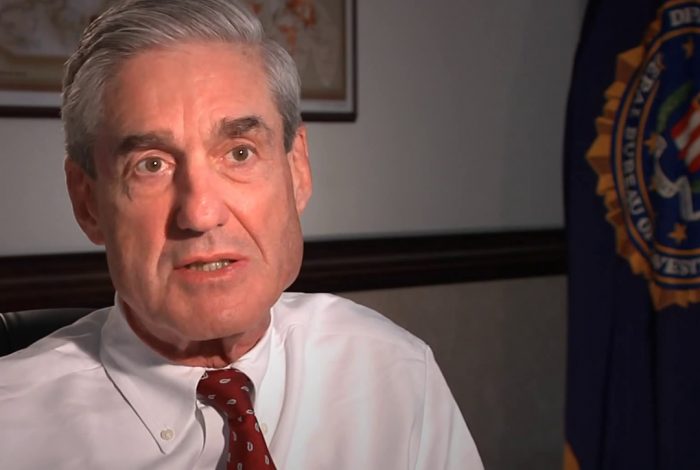 Justice Department Reports Cost of Investigation

The Justice Department (DOJ) has spent $6.7 million on its investigation into foreign interference in the 2016 election since Robert Mueller's appointment as special counsel. Roughly $3.5 million went toward the the unit's investigation operations; the remaining $3.2 million Mueller spent on salaries and benefits for Office of the Special Counsel employees, travel expenses, contractual services and equipment.

Trump Lawyers Deny Mueller German Bank Subpoena

Mueller subpoenaed Deutsche Bank, to which President Donald Trump owes approximately $300 million, German newspaper Handelsblatt Global reported. An official familiar with the Mueller probe told Reuters that the subpoena could reveal whether the German bank sold any of the president's loans to Russian banks now under US and European Union sanctions. Trump lawyer Jay Sekulow dubbed media reports false, claiming that no subpoena had been issued or received.
December 4, 2017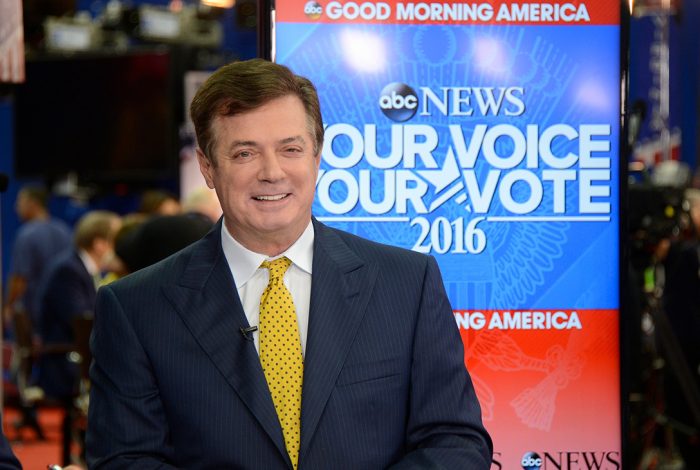 December 1, 2017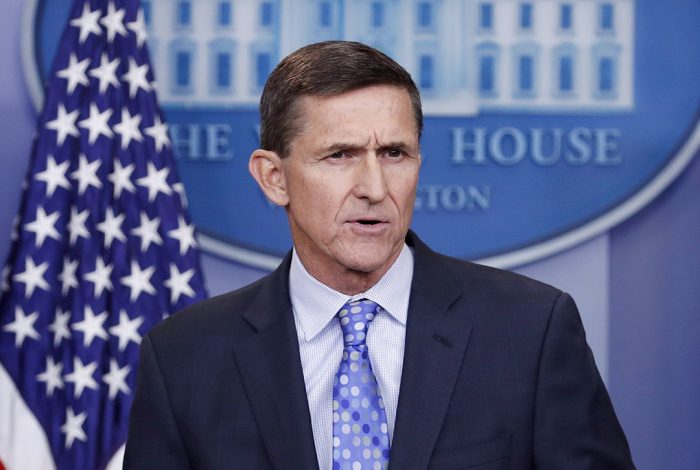 Flynn Charged with Lying to FBI

President Donald Trump's former national security adviser Michael Flynn has been charged with lying to the FBI about two discussions he had with Russian Ambassador Sergey Kislyak during the presidential transition last December. Just a month later, Flynn was forced to resign for misleading the White House about a meeting with Kislyak that focused on sanctions. Court documents show that the Trump aide urged the ambassador to "refrain from escalating the situation" after the Obama administration imposed sanctions on Russia that same day. The charges suggest that Flynn has been cooperating with special counsel Robert Mueller's yearlong investigation into alleged Russian election interference. Flynn, the most senior staffer to be indicted, was scheduled to appear in federal court and plead guilty at 10.30 a.m. on Friday.

Trump Urged GOP Leaders to End Russia Probe

Over the summer, President Trump repeatedly pressed top Senate Republicans to end the Senate Intelligence Committee's Russia inquiry, according to lawmakers and aides. Among those he implored are committee chairman Sen. Richard Burr (R-NC), member Sen. Roy Blunt (R-MO) and majority leader Mitch McConnell (R-KY). The president's attempt to strong-arm an investigation involving his inner circle is a highly unusual form of intervention. But Burr and Blunt are untroubled, attributing Trump's actions to inexperience rather than paranoia.

Sessions Dodges Questions at House Hearing

In a closed-door hearing before the House Intelligence Committee on Thursday, US Attorney General Jeff Sessions evaded questions about whether President Donald Trump instructed him to obstruct probes into Russian election influence, according to frustrated Democrats. Ranking Member Adam Schiff (D-CA) said Sessions' refusal to cooperate with the panel is troubling, as a presidential order to hinder any investigation "would be a potential criminal act."
November 29, 2017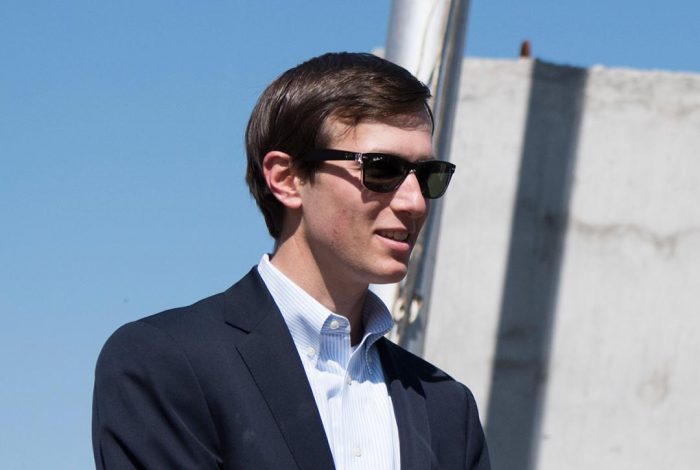 DC Mansion Has Covert Ties to Russian Oligarch

The Haft mansion near Embassy Row, one of Washington, DC's most expensive and elusive properties, is reportedly connected to aluminum magnate Oleg Deripaska, a close ally of Russian President Vladimir Putin and business associate of former Trump campaign chair Paul Manafort. The Russian billionaire has had a decade-long history at the Haft mansion, the details of which have been kept secret, according to documents uncovered by the Washington Post.

DIA Restricts Access to Flynn Records

The Defense Intelligence Agency (DIA) will not turn over records on former national security advisor Michael Flynn for fear they may "interfere with ongoing law enforcement investigative activities." Congressional investigators are probing Flynn's past ties to Russia, his receipts of foreign payments and private consulting work with Turkish gold-trader Reza Zarrab, who pleaded guilty Tuesday to a billion-dollar money laundering scheme. And at the moment, reports suggest that Flynn may consider a plea bargain with special counsel Robert Mueller.

Kushner eyeing return to Capitol Hill

Jared Kushner may be forced to testify again on Capitol Hill thanks to Senate Intelligence Committee Chairman Richard Burr (R-NC), who refused to share with another committee a transcript of an interview his investigators conducted with the president's son-in-law. Increased pressure on Kushner for his return to be further questioned comes just as members of the Senate Intelligence and Judiciary Committees point out Kushner's past refusal to cooperate with the Russia investigations.
November 28, 2017
Mueller Set to Interview Key White House Lawyer

Special counsel Robert Mueller will interview White House lawyer Don McGahn in his ongoing investigation into foreign interference in the 2016 presidential election. McGahn played a central role in President Donald Trump's firing of former FBI Director James Comey, the appointment of former national security advisor Michael Flynn and the possible creation of a cover story for the June 2016 meeting between Trump associates and Russian agents at the Trump Tower. Information provided by McGahn may be used to indicate that Comey's termination constitutes an obstruction of justice.

Trump Envoy Created Backchannel to Moscow

Erik Prince, founder of Blackwater and head of Frontier Services Group, acted as a Trump envoy to an unnamed Putin associate in a meeting to set up a backchannel to Moscow, the Washington Post reported. The encounter took place in the Seychelles shortly before Trump's inauguration. At the time, Kirill Dmitriev, CEO of the Russian Direct Investment Fund — an official sovereign wealth fund with close ties to the Kremlin — was also in the Seychelles for business. Although the name of Prince's backchannel liaison remains undisclosed, a spokesman for Frontier Services Group confirmed that his boss "crossed paths" with Dmitriev.

Putin's Daughter Identified, Confirms Ties to White House

Weeks ago, the Paradise Papers leak revealed business ties between Commerce Secretary Wilbur Ross and Russian billionaire Kirill Shamalov. Shamalov was identified earlier today as Putin's son-in-law, following confirmation that his wife, dancer Katerina Tikhonova, is Putin's daughter. Ross profited handsomely from his stake in Navigator, a shipping company that has a long-standing professional relationship with a gas and petrochemicals company co-owned by Shamalov.
November 27, 2017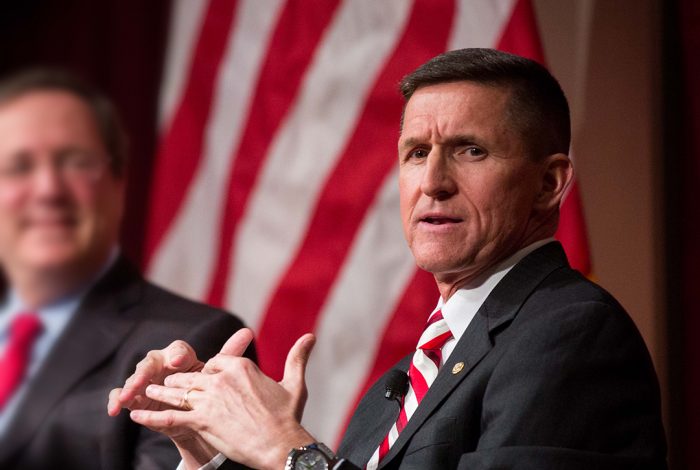 Flynn Lawyer Met with Mueller Legal Team

Former national security adviser Michael Flynn's lawyer met with members of special counsel Robert Mueller's legal team Monday morning. No charges have been filed against Flynn despite expert claims that there is enough evidence to support legal action. The lack of charges and public comment leads to speculation that a possible plea deal may be underway, and that Flynn is cooperating with Mueller's probe. Former federal prosecutor Renato Mariotti explains that a presidential pardon of Flynn could be grounds for the obstruction of justice charges brought forward in the case of possible impeachment proceedings.

Former CIA Director had "Lengthy Conversation" with Trump at Mar-a-Lago

Former CIA Director James Woolsey reportedly had a "lengthy conversation" with President Donald Trump last week at Trump's Mar-a-Lago resort in Palm Beach, Florida. Woolsey has become a key figure in Mueller's probe for his influence as a board member on Flynn Intel Group, Michael Flynn's lobbying firm. He also attended the September 2016 meeting with Flynn and Turkish government ministers — an affair that prompted Flynn's resignation.

Conservative Watchdog Group Sues to Remove Mueller

Conservative watchdog group FreedomWatch filed a suit to remove Mueller from the Justice Department's investigation into foreign interference in the 2016 presidential election. Founder and lawyer Larry Klayman urged the department to investigate claims that Mueller leaked to the press information about subjects of his investigation, and that his relationship with FBI Director James Comey presents a conflict of interest.  
November 25, 2017
Russian Journalist Says Kremlin Called for Positive Trump Coverage

Dimitri Skorobutov, a former editor at Rossiya, Russia's largest state-run news outfit, stated that during the 2016 presidential election, the Kremlin instructed Russian journalists to depict then-candidate Donald Trump "in a positive way" and his rival, Hillary Clinton, in a "negative way." Speaking at a journalism conference in the Netherlands, Skorobutov said that the Russian elite had a slogan: "Trump is our president." After his win last November, the Russian Parliament "applauded" Trump and organized  a "champagne party" to celebrate his victory.

CIA Warned Israel About Russian Leverage over Trump

Prior to Trump's inauguration in January, a CIA agent allegedly warned Mossad, Israel's intelligence agency, about Russian President Vladimir Putin's having "leverages of pressure" over the US president. The agent also allegedly stated that after the crowning, Israel should be "careful" about sharing sensitive information with the White House, which could confer it on Russia — an ally of Israel's main adversary, Iran.

Trump Disclosed Secret Israeli Mission to Russian Officials in May

During a May 2017 meeting with two prominent Kremlin figures — foreign minister Sergey Lavrov and then-ambassador Sergei Kisliyak — Trump revealed classified details about a mission by Israel's intelligence and counterterrorism agencies that uncovered an ISIS plot to convert laptop computers into bombs. While Trump did not name Israel, he disclosed "at least one highly classified operational detail," as well as the "specific city in ISIS-held territory" in which Israeli forces had discovered the threat.
November 23, 2017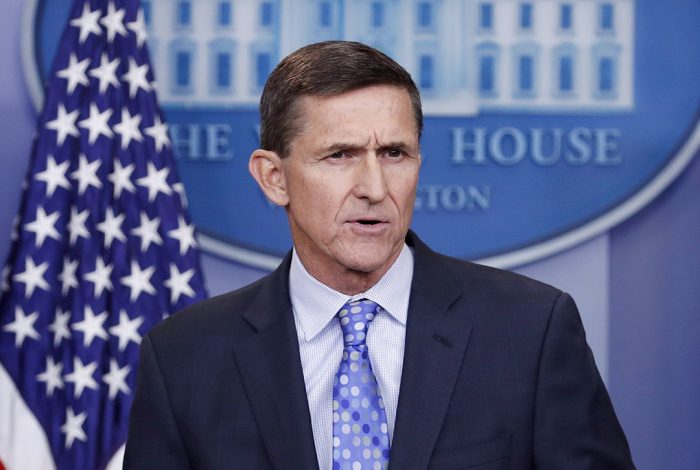 Flynn Moving to Cooperate with Mueller

Lawyers for Michael Flynn, President Donald Trump's former national security adviser, informed the White House Thursday that they could no longer discuss matters related to special counsel Robert Mueller's election interference probe. The development may indicate that Flynn has agreed to cooperate with Mueller, as it is unethical for defense lawyers to share information when one client is working with prosecutors while another is still under investigation. Flynn resigned in February after it emerged that he lied about his sanctions discussion with Russian ambassador Sergey I. Kislyak in late 2016.

Manafort Visited Moscow 18 Times as Consultant for Oligarchs

Former Trump campaign chair Paul Manafort took at least 18 trips to Moscow in the last decade as a consultant for Russian oligarchs and pro-Kremlin Ukrainian parties. His ties to allies of Russian President Vladimir Putin have become a focal point of ongoing Russia probes, and earned an indictment from Mueller. Federal investigators are now examining whether — and to what extent — Manafort collaborated with the Kremlin's widespread influence campaign to boost Trump's then-grim electoral prospects.