RussiaGate
Latest
Drawn from various sources and updated frequently by our editorial team, RussiaGate Latest tracks daily developments in the coverage of alleged Russian interference in the 2016 presidential election, how much of it the Trump campaign knew, and ongoing federal investigations of the matter.
February 16, 2018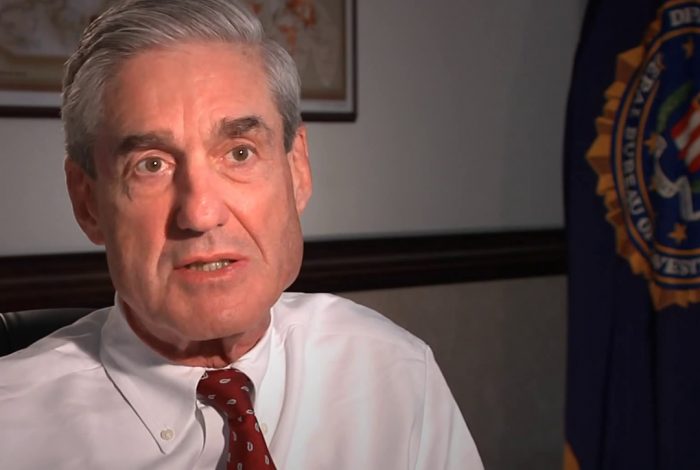 Mueller Indicts 13 Russians in First Election Interference Charges

Special counsel Robert Mueller has indicted 13 Russian nationals and three Russian entities on Friday for meddling in the 2016 US presidential election. The 37-page indictment includes charges of bank fraud and aggravated identity theft, and reveals that Russian organization Internet Research Agency began to "sow discord in the US political system" as early as 2014. The defendants aggressively bolstered Donald Trump's presidential bid, disseminating negative — and often fabricated — coverage on social media to both undermine election security and smear the character of Democrat Hillary Clinton. While the indictments are unlikely to translate into immediate arrests, the Russians will face challenges traveling or doing business internationally.
February 15, 2018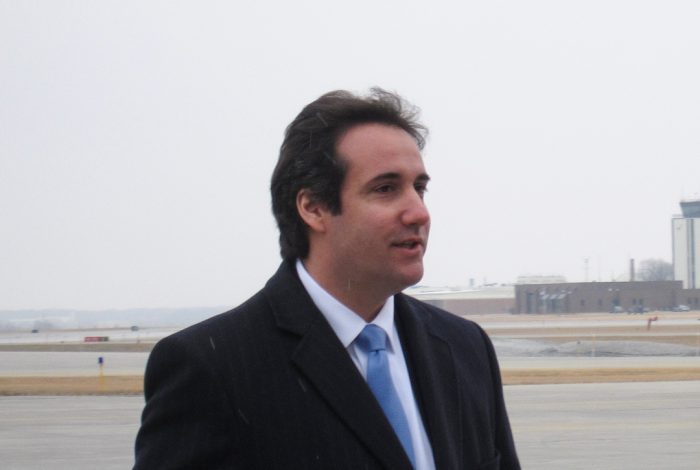 Trump-Linked Porn Star Wants to Tell Her Story

Michael Cohen, President Donald Trump's longtime personal lawyer, said Tuesday that he personally paid an adult film actress $130,000 — shortly before Election Day — to keep quiet about her reported 2006 affair with a newly married Trump. Defecting claims that the arrangement breached campaign finance laws, Cohen insisted that he had not been reimbursed for the payment and declined to confirm whether Trump was aware of the transaction. As WhoWhatWhy reported last August, Cohen's extensive business and personal connections to the former Soviet Union have been a focus of special counsel Robert Mueller's inquiry.

But the quid pro quo may have collapsed. The actress, who goes by the stage name Stormy Daniels, believes Cohen violated a non-disclosure agreement by telling the New York Times about his payment, and the Daily Beast about a book pitch that would mention her. Her agent said that Daniels is ready to tell the press her side of the story.  

White House Counsel Asked Comey to Defuse Russia Probe

White House counsel Donald McGahn, at Trump's behest, tried to recruit a Justice Department official to persuade FBI Director James Comey to publicly exonerate the president in the Russia investigation. The disclosure could be used as another piece of evidence in Mueller's obstruction-of-justice case against the Trump campaign. Early last year, Trump personally implored Comey to defuse the FBI investigation into former National Security Adviser Michael Flynn, who has since pleaded guilty to lying to the bureau. McGahn became involved in the Russia probe last January, when acting Attorney General Sally Yates warned him that Flynn misled White House officials about the subject of his discussion with the Russian ambassador to the US.
February 13, 2018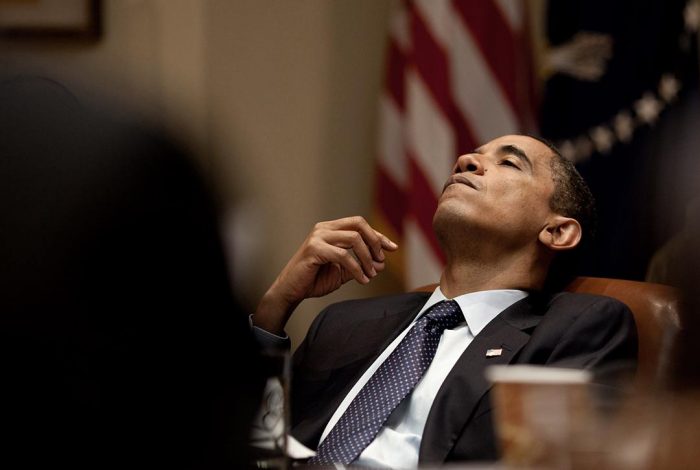 Intelligence Officials: Russia Will Interfere in 2018

Director of National Intelligence Dan Coats told the Senate Intelligence Committee today that there is "no doubt" Russia interfered in the 2016 US presidential election. Coats and other top national security officials predict that Russia will attempt to interfere in the upcoming midterm elections through "propaganda, social media, false-flag personas, sympathetic spokesmen and other means." President Donald Trump continues to deny Russian interference and has not ordered intelligence officials to take action to address the threat.  

Obama Administration Advised FBI to Handle Probe "By the Book"

Former President Barack Obama and then-FBI Director James Comey discussed sharing information related to the Russia investigation with the incoming administration before Trump took office, according to an email released Monday. Intelligence officials thought it necessary to limit disclosure of sensitive information out of concern that Trump's inner circle was in contact with Russian agents. Obama said that the investigation should be handled "by the book."  
February 12, 2018
February 8, 2018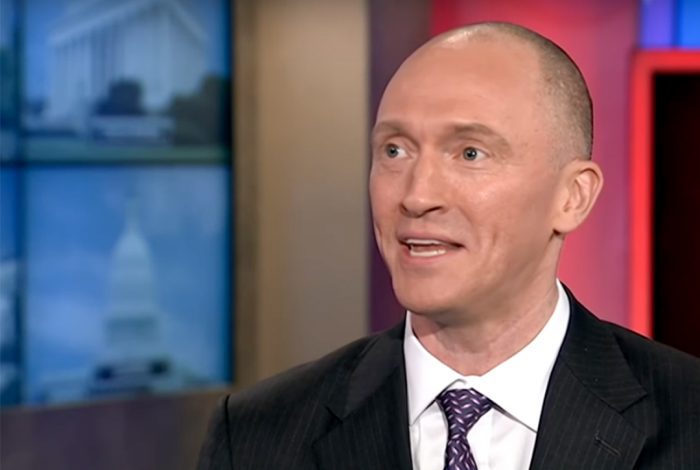 Page and Bannon Spoke About Russia Before Inauguration

The FBI may have picked up a telling phone call between two former Trump associates — campaign adviser Carter Page and chief strategist Steve Bannon — the day of the inauguration. In a November testimony before the House Intelligence Committee, Page told investigators that Bannon had called him on January 20, 2017 to ask that he cancel a scheduled interview with MSNBC, which Page agreed to. The pair then discussed the recently published Steele dossier, a cache of memos alleging collusion between Trump aides and Russian agents. A Republican memo released last week reveals that the FBI had been monitoring Page's communications around that time, and would have a record of his conversation with Bannon. The exchange may become an area of interest when special counsel Robert Mueller interviews the former Breitbart chief.
February 7, 2018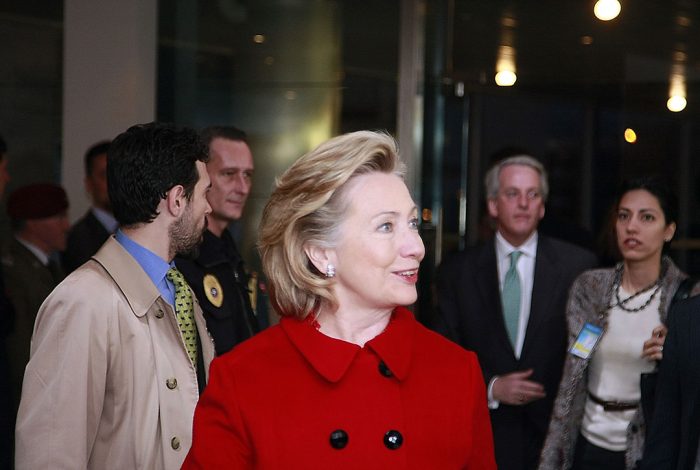 Trump: "Bombshell" FBI Texts Reveal Obama Involvement

President Donald Trump tweeted Wednesday morning that a new batch of texts between two top FBI officials contains "bombshells." Lawyer Lisa Page and agent Peter Strzok, who are also lovers, made headlines a fortnight ago after it was revealed they exchanged texts that expressed horror at the prospect of a Trump presidency. Since then, the pair has been deemed by conservatives as examples of widespread anti-Trump bias among the FBI, which has been examining Russian election interference. In the newly disclosed exchange, dated September 2016, Page notified Strzok that President Barack Obama wanted "to know everything we're doing." The FBI was conducting two inquiries at the time: one on Democrat Hillary Clinton's use of a private server and another on Russia's influence campaign. It's unclear which occupied Obama's interest.

GOP Links Clinton Associates to Steele Dossier

Republicans are claiming that former British spy Christopher Steele may have used information from Clinton associates to compile his controversial and unverified dossier, which details collusion between the Trump campaign and Russian operatives. The chain started with freelancer Cody Shearer, who shared a cache of raw meeting notes with Sidney Blumenthal, a longtime friend of the Clintons. Blumenthal passed the document to Jonathan Winer, a State Department official, who delivered them to Steele. Barely a week after releasing a memo alleging FBI surveillance abuse, House Intelligence Chairman Devin Nunes (R-CA) is said to be preparing a new file on Clinton aides and the Obama State Department.  
February 6, 2018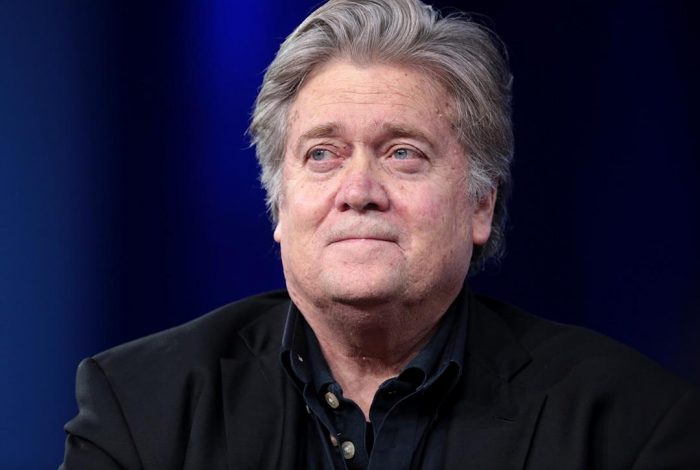 Bannon Testimony Postponed

The House Intelligence Committee announced that it would postpone the testimony of Steve Bannon, President Donald Trump's former chief strategist, until next week. The panel subpoenaed Bannon after his January testimony, during which he refused to answer questions about the transition period and his time at the White House by invoking Trump's executive privilege. Bannon was scheduled to testify today, but his lawyers announced Monday that he would not appear because the White House and the committee are still negotiating the scope of questioning.

Trump Advised by Lawyers to Rebuff Mueller Interview

Trump's lawyers have advised him to "rebuff" interview attempts by special counsel Robert Mueller, The New York Times reports. Attorney John Dowd and his deputy Jay Sekulow have expressed concern that the president will commit perjury during the interview by lying and contradicting himself under oath. Trump told reporters last month that he was "looking forward" to testifying, but he and his advisors have not scheduled an interview.

Trump Discuss Democratic Memo with DOJ Official

Trump met with a Justice Department (DOJ) official to review a Democratic rebuttal memo to the Republican-written Nunes memo. The House Intelligence Committee has voted unanimously to make the memo public, but its release is contingent on Trump's approval, which he gave last week despite objections by the DOJ. The president has until the end of the week to formally decide on whether this memo will be released.
February 5, 2018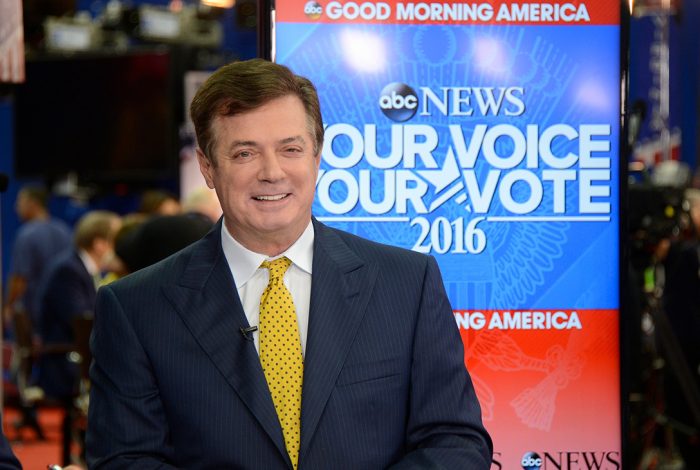 DOJ Calls for Dismissal of Manafort Suit

The Department of Justice (DOJ) filed a motion to dismiss the civil lawsuit former Trump campaign chair Paul Manafort filed against special counsel Robert Mueller. DOJ lawyers representing Mueller said Manafort's claims that the special counsel exceeded his legal authority "lack merit." Manafort sued Mueller in early January, and the case is being heard in the US District Court for the District of Columbia.  

Trump Accuses Schiff of Leaking Confidential Information

President Donald Trump called Rep. Adam Schiff (D-CA), top Democrat on the House Intelligence Committee, "one of the biggest liars and leakers in Washington" just before a scheduled panel meeting to discuss the release of a Democratic rebuttal to the memo compiled by Chairman Devin Nunes. Trump went on to accuse Schiff of leaving closed committee hearings to "illegally leak confidential information" and said that he "must be stopped." The rebuttal memo would need Trump's approval to be made public if it contains classified material.
February 4, 2018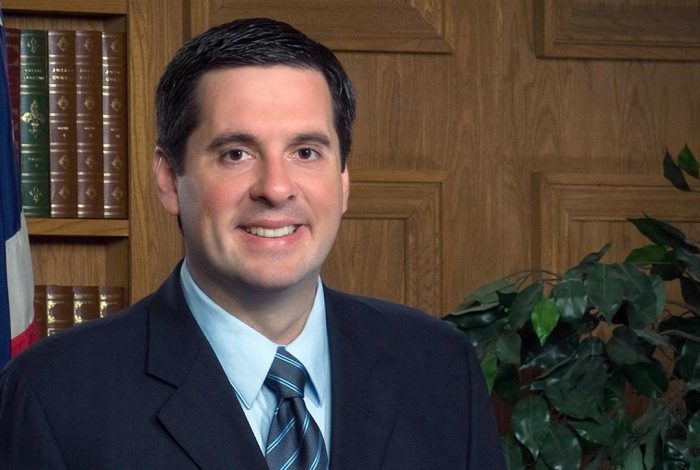 Trump: Nunes Memo "Totally Vindicates" Me

President Donald Trump on Saturday tweeted that a controversial memo released Friday by House Republicans "totally vindicates" him in a probe into Russian interference in the 2016 presidential election.

Trump on Friday approved the release of the memo, written by House Republican aides, which accuses the FBI and Justice Department of improperly surveilling former Trump campaign adviser, Carter Page, suspected of being a Russian agent. It alleges that the surveillance, authorized under the Foreign Intelligence Surveillance Act, relied on information in an unverified and controversial "dossier," detailing links between the Trump campaign and Russia.

The FBI expressed "grave concerns" regarding the memo's accuracy, and Democrats allege that the memo is an attempt by Republicans to undermine special counsel Robert Mueller's probe into Russia's interference in the 2016 election.
February 1, 2018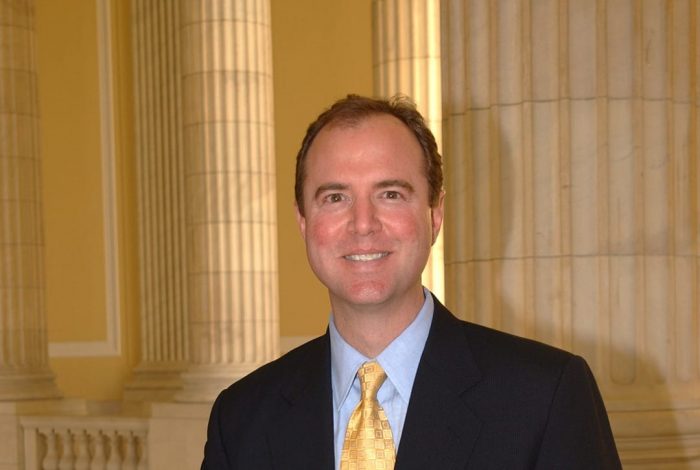 Trump Asked Deputy Attorney General If He Was on Trump's 'Team'

In a December meeting, President Donald Trump pressed Deputy Attorney General Rod Rosenstein on the direction of Mueller's Russia inquiry, and asked him if he was on the president's "team." Rosenstein said he was shocked but assured Trump: "Of course, we're all on your team, Mr. President." The episode is the latest example of Trump demanding loyalty from Justice Department officials. Just last week, reports emerged that he had asked former Deputy FBI Director Andrew McCabe about who he'd voted for in the 2016 presidential election.

Rosenstein was visiting the White House to seek Trump's help in blocking House Intelligence Committee Chairman Devin Nunes (R-CA) from obtaining sensitive documents. Nunes has spent months compiling a memo alleging surveillance abuses by the Justice Department and the FBI.

Top Democrat Says Republicans 'Altered' FBI Memo

Adam Schiff, the top Democrat on the House Intelligence Committee, accused Nunes Wednesday night of sending to the White House an amended version of the memo on surveillance abuse. Schiff said the four-page memo Nunes sent to Trump had been "materially altered" from the one the Republican-majority committee voted — along party-lines — to make public. FBI Director Christopher Wray warned that the document contains crucial omissions that severely undermine its accuracy.

Mueller Focusing on Trump Tower Meeting Cover Story

Special counsel Robert Mueller has shifted his attention to the statement that the Trump campaign made about the June 2016 Trump Tower meeting between Donald Trump Jr. and a Kremlin-connected Russian lawyer. The story cobbled together aboard Air Force One by Trump and a few of his trusted aides, including White House communications director Hope Hicks, was that the meeting's intent had been to discuss Russian adoptions. Mueller has requested an interview with Mark Corallo, who served as a spokesman for Trump's legal team until July 2017. The morning after the release of the Trump statement, Corallo participated in a conference call with Trump and Hicks. During the call, Hicks said that the email exchange between Donald Trump Jr. and tabloid reporter Rob Goldstein — in which the president's son had said he would "love" to receive dirt on Democrat Hillary Clinton — "will never get out."
January 30, 2018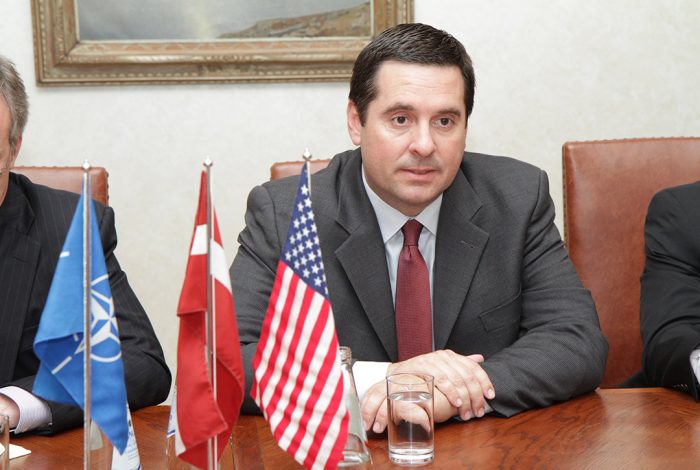 FBI Has Second Trump-Russia Dossier

The FBI has obtained a second dossier outlining collusion between President Donald Trump and Russian agents, according to the Guardian. Political activist and former journalist Cody Shearer compiled the files, which contains some overlapping information with the Steele dossier. This second cache of memos could be used to corroborate allegations in the first, as both recount Trump's trip to Moscow for the 2013 Miss Universe pageant. British spy Christopher Steele turned this second dossier into the FBI in October 2016, after it was given to him by an American contact.

House Approves Public Release of Memo Investigating FBI, DOJ

The House Intelligence Committee approved the public release of an investigative memo based on classified material in a party-line vote Monday. The document, written by Chairman Devin Nunes (R-CA), indicates that the FBI and Department of Justice (DOJ) abused their surveillance powers in the Russia interference investigation. Specifically, it suggests that the two agencies improperly issued a Foreign Intelligence Surveillance Act (FISA) warrant against Carter Page, former Trump campaign foreign policy advisor, and reveals that Deputy Attorney General Rod Rosenstein extended the warrant after Trump took office. The Republican-led committee voted down a motion to allow either agency to review the document before its release, as well as the release of a competing memo by Rep. Adam Schiff (D-CA). The document will be released to the public in five days pending Trump's approval.

Assange Offers Dirt on Top Democrat to Fake Hannity Account

Wikileaks chief Julian Assange offered to brief a parody Sean Hannity Twitter account information on Sen. Mark Warner (D-VA), vice-chairman of the Senate Intelligence Committee. Assange contacted @SeanHannity__ with "news on Warner" on the presumption that he was corresponding with the real Hannity, a popular Fox News anchor. In reality, a woman in Texas named Dell Gilliam is behind the account, and released their exchange to the Daily Beast. Less than 48 hours after Assange messaged Gilliam, Warner told Politico that his committee's investigation into Russian interference has uncovered new information and "extraordinarily important documents."