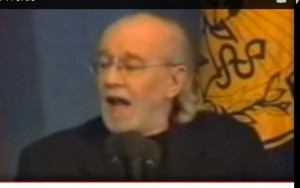 All those weaselly words politicians use? George Carlin was on the case.
In this classic bit from early 90s, the comedian/commentator Bill Hicks weighs in on the First Gulf War, George HW Bush, manipulating the masses, and more.
Here's a trailer for the documentary about Bill Hicks, the late comedian and social critic who really opened people's eyes. We could use a Bill Hicks right about now.