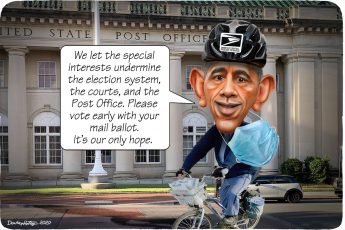 Reading Time: 8 minutes The fight over mail voting is symptomatic of deeper problems in American politics.
Reading Time: 19 minutes One of the leading experts on cults gives a new perspective on today's politics — and some of its frightening implications.
Reading Time: 2 minutes As Americans ideologically drift further apart, voting rights and voting rights initiatives receive broad, bipartisan support among the public. Will DC listen?