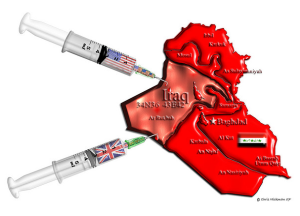 Reading Time: 4 minutes Major new evidence that UK joined the Iraq invasion to benefit oil companies…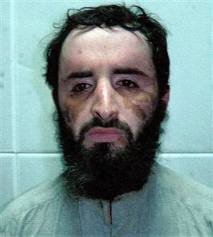 Reading Time: 2 minutes While the US government expresses outrage over the brutality of Col. Muammar el-Qaddafi toward his own people, we're missing a complex but significant wrinkle that ties Qaddafi to America's cover-up of the true path to war in Iraq.
In May, 2009, a man named Ibn Shaikh al-Libi supposedly committed suicide while being held in a Libyan jail. Al-Libi is a deeply, deeply interesting fellow. Back in 2002, he was tortured by Egypt under US direction. It appears that the reason the US government had him tortured was not to stop some imminent attack on the United States, but to generate alleged—and false— links between Al-Qaeda and Saddam Hussein that could justify invading Iraq.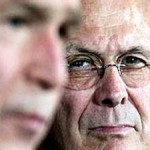 Reading Time: 4 minutes In Donald Rumsfeld's new book, Known and Unknown, out February 8, Rumsfeld offers an account of George W. Bush's early interest in Iraq.  This was just days after the 9/11 attacks.  There were no apparent reasons for Bush to focus on Iraq, instead of on the actual perpetrators of the attacks. Here's the Rumsfeld version Read More