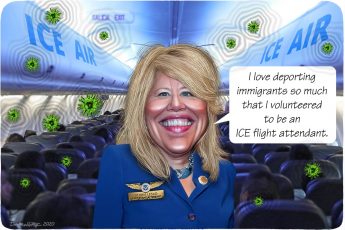 Reading Time: 5 minutes Crowded detention centers not only jeopardize the lives of detainees, they threaten all of us.
Reading Time: 6 minutes We're taught the proud history of a land built by welcomed immigrants. But the truth about their reception is more complicated.
Reading Time: 23 minutes What is it like in an ICE prison? A former detainee describes the often inhuman conditions in which prisoners are kept.