Election Integrity News
Drawn from various sources and updated frequently by our editorial team, the Election Integrity News is a compilation of the latest developments in the area of election integrity. That means stories covering everything from the administration of elections, the security of the vote, voter suppression, gerrymandering, money in politics, and much more.
If a story catches your eye that you think would make for an interesting item, send it to us at FairElectionTips@whowhatwhy.org.
Will Microsoft Save America's Elections?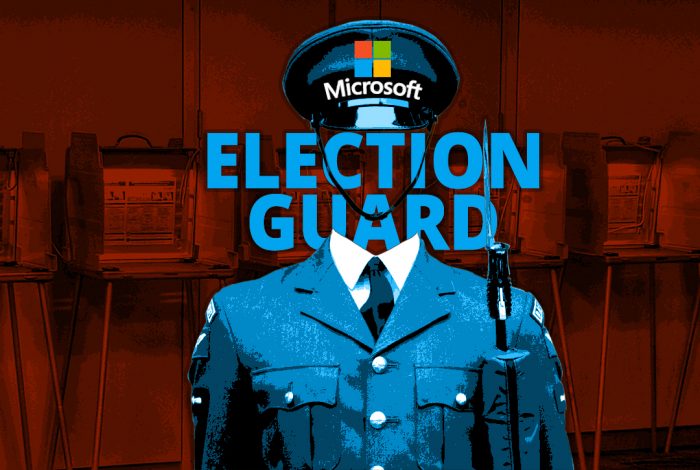 James Baker's FBI Redemption Tour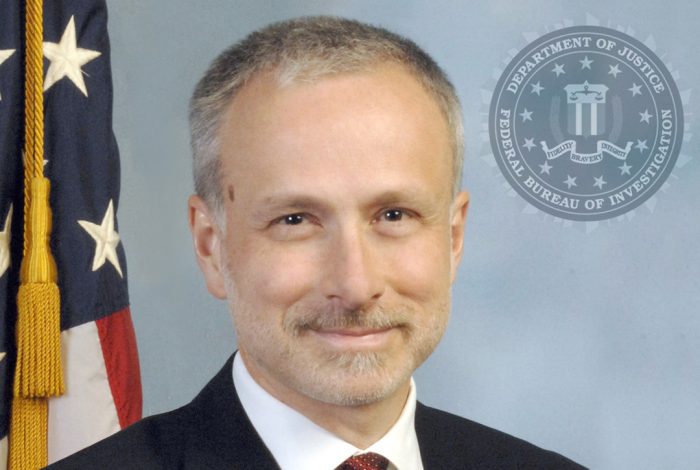 Activists to Presidential Candidates: US Democracy Is Broken, Fix It!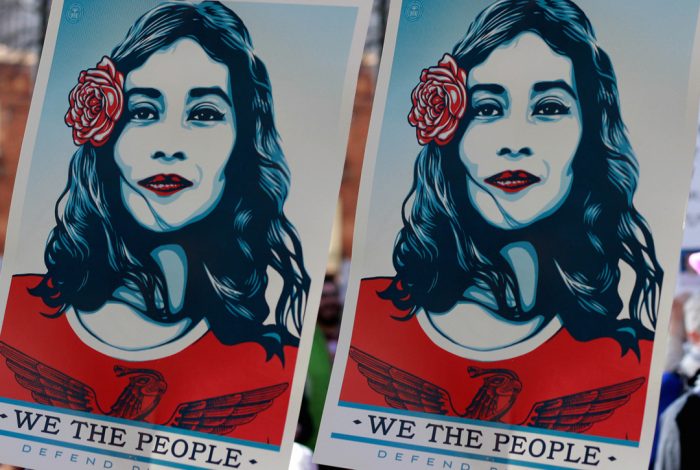 New 'Hybrid' Voting System Can Change Paper Ballot After It's Been Cast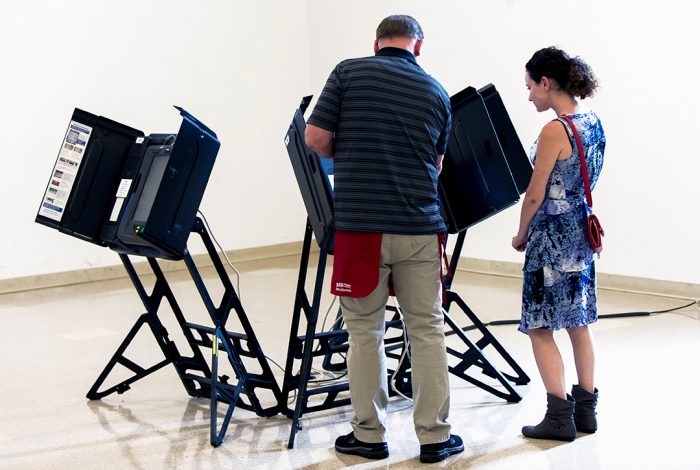 Philly Ignores Cybersecurity and Disability Access in Voting System Selection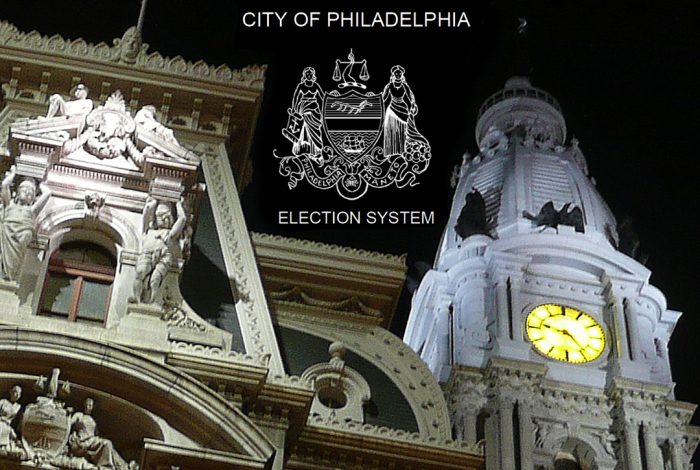 January 4, 2019
This week in election integrity, 2019 continues much the same as 2018 left off: Wisconsin state assemblyman refuses to make public legal documents, despite his legal obligation to do so, House Democrats introduced a massive voting rights bill likely to fail in the Senate, and politicians in the Congo exercise voter suppression the GOP could only dream of.

Despite a nonfunctional government, House Democrats are, finally, proposing legislation to address the pitiful state of voting rights nationwide. On Friday January 4, Speaker Nancy Pelosi introduce a new bill called the "For the People Act" that addresses a whole host of issues: voter registration, paper ballots, voting rights restoration, financial disclosures, and gerrymandering, among others. Few are optimistic that the bill will ultimately come to fruition, given a Republican-controlled Senate — Georgia especially is paying close attention. Moreover, some wonder whether the Democrats will follow through on their promises to "clean-up" Washington, or fall just short of action.

Another Wisconsin politician thinks he's above the law — to the surprise of few but outrage of many. Taxpayers are footing the bill for a legal contract that Assembly Speaker Robin Vos (R-63) refuses to make public. The $850,000 contract with Chicago-based law firm Barlitt-Beck concerns the legal battle over the state's district maps. The original maps and resulting lawsuits have already cost taxpayers some $2 million dollars. Keeping the current contract from public view violates a state law that requires government records be publically available, open records advocates say. To no surprise, conservatives disagree, citing attorney-client privilege as reason enough to keep the legal contract private.

But all of this looks like small potatoes relative to the mess of an election in the Congo. First, arsonists set fire to some 7,000 voting machines — or 70% of the machines slated for use in Kinshasa, the capital. The fire occurred just before an historic election that many thought would be the first democratic transition of power in the nation's history. Then came election day — two years after it was originally scheduled — when voters were met with missing or broken machines, no voter rolls, and by many accounts, election workers barring citizens from voting. Then officials postponed voting in three cities until March thanks to an Ebola outbreak. The hitch? The election is decided in January, so the votes of some 1.2 million people won't count.

Elsewhere, politics and voting in Florida are still a mess. Congress swears in Rep. Debbie Wasserman-Schultz (D) despite doubts about the reliability of those election results. And despite widespread support for Amendment 4, formerly convicted felons in Florida could face roadblocks in restoring their right to vote. The state legislature intends to review the law in its next session, which could jeopardize voting rights once again. The ACLU sees such review, of a law a majority of voters approved, as wholly unnecessary.

But where Florida continues its efforts to make voting more difficult, Minnesota proposes opening up access to the ballot box through a handful of proposals, including automatic voter registration and voting rights restoration. Also on the table is a requirement that Minnesotans vote by mail in the 2020 presidential primary. And in Louisiana, lawmakers underestimated just how many people might get their voting rights restored thanks to confusing language in the law. While exciting, it could delay implementation as lawmakers figure out the details.

And, as a reminder: Progressive politics don't stop harassment. Women working on Bernie Sanders 2016 presidential campaign report familiar stories of mistreatment, harassment, and sexism from the campaign trail. Women recounted incidents including inappropriate touching, dismissal of harassment claims, and pay disparity to the tune of thousands of dollars. Sanders blamed the behavior on rapid growth and a struggle to maintain adequate human resources procedures in an interview with CNN's Anderson Cooper. He appears to have been unaware of the complaints, being "busy running around the country trying to make the case."

---

Further Reading:

.
December 14, 2018
During and after the midterms, WhoWhatWhy's election integrity team decided to focus its efforts on writing features, running investigations, and digging into the chaos and confusion of audits, recounts, and more. We sidelined the feed for a few weeks, but now we're back with weekly updates on the latest news from across the nation.   

This week in election integrity: the scandal in North Carolina's 9th district edges towards a new election, under bipartisan pressure Democrats in New Jersey abandoned a plan that would have embraced gerrymandering, and a Pennsylvania watchdog group is offering cash prizes for locals with ideas about how to fix the state's district maps.

More than a month after the midterm elections, voters in North Carolina's 9th district await a certified election result. But thanks to a remarkable case of election fraud, conclusive results are a long way off — and may result in a wholly new election. The race between Democrat Dan McCready and Republican Mark Harris was always going to be a nailbiter, but few could have predicted the current degree of chaos. The North Carolina State Board of Elections will not certify election results — Harris leads by 905 votes — thanks to multiple allegations of potential fraud involving mail-in and absentee ballots. Some voters report "officials" collecting unsealed absentee ballots from their homes; others say they were sent absentee ballots they had not requested. To make matters worse, a handful of people admitted that they were paid by a Republican operative working for Harris to collect absentee ballots, which is illegal in most circumstances.

Now, the State Board of Elections and Ethics Enforcement is considering calling a new election. This week, the state legislature passed a bill providing for a fully new election, primaries and all. A fresh Republican runoff could push Harris out of the running altogether. Republican leadership has admitted to some wrongdoing, but stands behind Harris as its candidate.

Meanwhile, in New Jersey, Democrats put a quick and unexpected end to a scandal of their own. State senators abandoned a vote on a proposal that would have entrenched gerrymandering into the state constitution. Resistance was forceful across the board. State Senate Republicans didn't support the bill, nor did Governor Philip Murphy (D). A handful of grassroots organizations came out against the plan, too. Many worried that such a strong push in favor of gerrymandering undercuts the party's legitimacy to criticize or call out Republican efforts at similar practices. The bipartisan backlash pushed Jersey Democrats to dial back from the plan and evaluate public feedback. The plan isn't scrapped for good: it could reappear in a 2019 legislative session or on the 2020 ballot.

Pennsylvania's district maps are back in the news: this time, advocates have designed a competition to collect input from residents on how to best to redraw the lines. The political watchdog group Committee of Seventy has launched a statewide competition, Draw the Lines PA, with the support of local nonprofits. The organizers intend to continue running the Draw the Lines PA competition every six months until the state redraws its district maps. The state Supreme Court ruled the current maps an illegal gerrymander earlier this year. The competition is both a tool for civic engagement and a resource for lawmakers as they face the task of making new maps. The president and CEO of the Committee of Seventy will chair the statewide redistricting commission, and intends to bring the citizen maps to the table.

Elsewhere, Georgia still hasn't found a way to move forward on replacing its voting machines, despite conversations, debates, and clear evidence of problems. Finally, conservative politicians are scrambling to dilute the power of a number of progressive ballot initiatives that passed in the midterm elections, among them voting rights restoration in Florida. And the California Democrats that unseated incumbent Republicans in the midterm elections did so by and large thanks to waves of out-of-district cash, an investigation found.

---

Further Reading

.
October 21 – November 4
This week in election integrity: With the midterms upon us, state election systems have a software problem, last-minute PACs are funneling millions to progressive candidates, and voter purges continue largely unabated across the South.

Voter registration in Kentucky and vote-counting in Wisconsin could be vulnerable to hacking, new reporting from ProPublica demonstrates. Both systems ran software that used an "FTP" service, which can provide public, unencrypted access to files. The file transfer service — which doesn't require a password — could provide a means for hackers to access information and files. ProPublica found that the service in Wisconsin was accessible from an internet address based in Russia; in Kentucky, from elsewhere in Eastern Europe. Wisconsin has since stopped using the FTP following inquiries from the publication; Kentucky has made no adjustments. Experts note that FTPs are outdated and definitely not secure. Without central oversight of election infrastructure, it's up to individual states to evaluate the risks.

And even with a degree of federal oversight, progressive donors have figured out how to game the system and take advantage of hundreds of thousands of dollars in last-minute campaign spending. Several PACs waited until after October 18 to form and start spending big. The delay means they don't have to report their donors until well after Election Day. It's a strategy to spend without the public knowing where the cash is coming from. Much of the money is going to support progressive candidates –– often through independent expenditures –– who have decried the use of such "dark money" funding sources. An investigation from the Center for Public Integrity found three such PACs have formed and spent money in the past two weeks.

Meanwhile, purges continue to plague voters nationwide. It's particularly bad in the South, where election officials are removing voters from the rolls at twice the rate of a decade ago. A single Republican challenged the registrations of some 4,000 Texans. Election officials suspended almost half of those registrations. The affected voters will now have to cast a provisional ballot, subject to review by a partisan committee. But purges are widespread. With roots in 19th century efforts to keep African Americans from voting, they still have a disproportionate effect on people of color, who often vote democratic.

Overwhelmed by the abundance of efforts to suppress the vote, some are focusing instead on strategies to bring more voters into the fold. On their agenda? Automatic voter registration, independent redistricting, and voting rights restoration for felons. In many states, voters will decide on one or more of these issues.

But security issues still rumble beneath the surface, and this week's election may well be a testing ground for foreign actors seeking to iron out any kinks in potential interference strategies before the 2020 presidential election. And a majority of Americans are quite concerned, suggests new research from Pew. Like an NPR/Marist poll from September, these numbers show a stark partisan divide: Democrats are concerned about access issues, too — less so with conservative voters.

---

Further reading:

.
October 12 – October 21
This week in election integrity: early voting gets off to a messy start, what secretaries of state can do for the Democrats, and a Kansas town loses its only polling place.

North Carolina joins Georgia and Tennessee in a rough roll-out for early voting. The Republican-controlled state legislature voted to close almost 20 percent of early voting sites in the state. Estimates suggest some 60 percent of North Carolinians vote early. The new law requires election officials to keep polling sites open from 7am to 7pm every day, where previously each county could determine its own hours of operation. The 12-hour days have put stress on local resources — many election officials have compensated by reducing the number of early voting sites. Republicans claim the law clarifies the rules for voters.

Fewer polling places, though, could have serious ramifications, especially in cash-strapped rural counties. Democrats warn that the closures are likely to have an outsized impact on African American voters in the state, which has a reputation for state-sanctioned voter suppression. Two years ago, a district judge said the 2013 attempt to overhaul voting laws in the state targeted black voters with "almost surgical precision."

Meanwhile, voters in Georgia and Tennessee turned out in droves for the first day of early voting last week. Many suffered hours-long lines at under-resourced polling locations across Georgia — some of which have seen a 200 percent increase in turnout compared to the last gubernatorial election. In Tennessee, equipment failures plagued the first day of early voting, where turnout was also substantially higher than any one had prepared for.

And in Dodge City, Kansas access to the ballot box plummets from bad to worse. The some 13,000 voters who live in the rural town west of Wichita have relied on a single polling place for years. Now, election officials have decided to relocate it just weeks before the midterm elections. Some 60 percent of Dodge City residents are Latino — it is one of the only majority-minority cities in Kansas.

While the wheels of voter suppression continue to turn, Democrats are focusing on an often overlooked position: secretary of state. The position carries little of the political clout of representative office. But as the chief election officer, the secretary of state oversees voting processes and procedures, and currently, Republicans hold the office in 29 states. Given the current climate, a shift in leadership could be pivotal for voting rights.

Elsewhere, a conservative political ad campaign in Washington State seems designed to confuse voters. Distributed by a conservative political action committee called "Conscience of Progressives," the mailer encourages voters in Washington's 19th District not to vote for the current Democratic candidate, Erin Frasier, but to write in the name of a previous opponent to incumbent Jim Walsh (R-Aberdeen). The race is hotly contested.

Florida is struggling to manage election infrastructure in the wake of Hurricane Michael. A Kentucky paper delivers a straightforward take on the motivation behind the state's strict voting laws: to keep people from voting. And while activists in North Dakota are pulling out all the stops to reduce the weight of the state's voter ID law on Native American communities, actor and former governor of California Arnold Schwarzenegger throws resources behind the fight to end partisan gerrymandering.

---

Further reading:

.
October 7 – October 12
This week in election integrity: Court sort of intervenes on voter ID in Missouri, California reels at the prospect of a citizenship question on the census, and a Texas campaign worker gets arrested for doing his job.

A lawsuit over Missouri's voter ID law came to a head this week in circuit court. Though judge Richard Callahan upheld the law, he struck down one key provision that requires voters without adequate identification to sign a document affirming their identity under penalty of perjury. The original lawsuit argued that this requirement is both confusing and threatening. Callahan agreed, writing in his opinion that the requirement "impermissibly infringes on a citizen's right to vote as guaranteed under the Missouri Constitution." Missourians still need an ID to cast a ballot — this ruling just prevents voters without ID from risking accusations of perjury. Already, though, Attorney General Josh Hawley is prepared to fight back: His office announced it would file an appeal in the coming weeks.

California could be at risk of losing a seat in the House of Representatives if the Trump administration is successful in including a citizenship question on the 2020 census, a new report from the Public Policy Institute suggests. New emails reviewed by the Washington Post suggest a clear intention from Republican officials to put one of California's seats in jeopardy. The Census hasn't inquired about citizenship status since 1950. Many worry it will prevent people living in the state from responding at all for fear of repercussions. Alongside a handful of other states, California has filed a lawsuit to prevent the inclusion of a citizenship question. If enough people declined to participate in the survey, it could mean a significant undercount of the statewide population, which determines representation in the House.

In Texas, a campaign worker was arrested while working to register students to vote. A county clerk called the police when Jacob Aronowitz, the campaign worker, snapped her picture. He was handing over a letter that requested election officials update the voter registrations for students at Prairie View A&M, a historically black university. Previously, students at the university had been instructed to register with the university address because they don't have personal mailboxes on campus.

But then, election officials realized that the university fell outside the precinct in which the students had registered. Students were allowed to vote in the primary, but the local election office asked them to individually update their registrations. The letter Aronowitz, who works for the Democratic Congressional candidate Mike Siegel, had in hand asked that the county manage the update to the registrations, rather than students on a case-by-case basis. Reportedly, the cops asked which party Aronowitz worked for before booking him. Thousands of registrations could be in jeopardy if the county doesn't update the students' addresses.

Elsewhere, Georgia moves from bad to worse. A new investigation discovered that election officials had placed "holds" on tens of thousands of voter registrations. Secretary of State Brian Kemp is running for governor against Stacey Abrams, who is vying to become the first black female governor in the nation. In the wake of several election-related scandals, some question Kemp's role. As the chief election officer in the state, he is, in a sense, overseeing his own election.

---

Further news:

.