Reading Time: 1 minute Climate change is hardly funny, but some activists see poking fun as part of their message.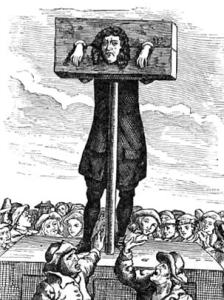 Reading Time: 14 minutes When Republican Congressman Trey Radel was busted for cocaine in Washington, the Tea Party poster boy from Florida went straight to the political scandal playbook to try to salvage his career: He invoked God, family and forgiveness, then ducked into rehab. Is his career toast? Probably, though Newt Gingrich says Radel might get a do-over if his constituents think his rehab is for real. WhoWhatWhy put together thumbnails of some of the elders of Washington scandals who, over the past 40 years, have paved the path of duplicity for callow dudes like Radel. It turns out his drug denouement was a rarity. When it comes to turpitude in D.C., it's usually about sex.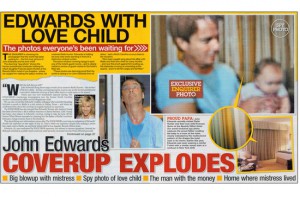 Reading Time: 10 minutes Does it seem a little bit odd that John Edwards is facing a potential thirty year jail term? There's been plenty of focus on the charges against him and on the trial—but precious little on why Edwards was even investigated and prosecuted in the first place. It's worth pondering which politicians have been made to take a fall and which have not—and why. There may be more here than meets the eye.