Between Christmas and New Year's Eve, we presented you with some of the highlights of our election integrity, environmental, and gun violence coverage. We also picked some of our favorite podcasts, editorials, panoramas, and cartoons. 
Now that the new year has begun, we are offering one final list of articles that reflect some of the other work that WhoWhatWhy did in 2019. As you peruse it, please give yourself a pat on the back, because none of this would have been possible without your support. 
---

Can Worker Participation on Corporate Boards Fight Income Inequality? — A corporation's board of directors is elected by its shareholders, presumably with company profit and higher share value in mind. But what if the employees had some say about who sits at the table? 
+++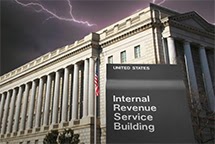 Tax Cuts and Jobs Act Duped Middle Class — Will Voters Fight Back? Part 1 — TCJA gave massive tax cuts to the very rich, massively increased budget deficits, increased incentives to move jobs and profits offshore — and minimally increased investment in productivity.
+++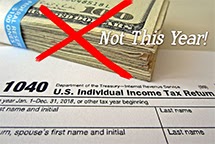 The Tax Cuts and Jobs Act Duped Middle Class — Will Voters Fight Back? Part 2 — Eliminating tax subsidies that primarily benefit the plutocrats is urgently needed if we are to preserve the middle class and our economy.
+++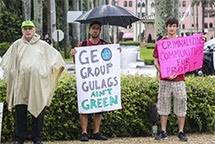 Congress Lavishes Money on Agencies Separating Kids — Why did Democrats buy into a for-profit system that locks up and brutalizes people seeking a new life?
+++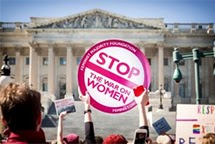 Will Anti-Abortion Rhetoric Spark Violence Against Actual Humans? — Ten years ago tomorrow, Dr. George Tiller was murdered for performing abortions. Now, amid restrictive anti-choice legislation getting passed by a slew of states and demagoguery from the White House on the issue, threats against abortion providers are on the rise again. Is it only a matter of time until another actual human being is killed?
+++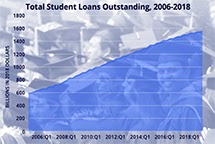 Killer Loans — College Debt Triggers Depression and Suicide — Pursuing the American dream — getting an education that leads to a career that leads to the good life — can, for many people, end up in suicide. Because of the brutal, relentless burden of student loans.
+++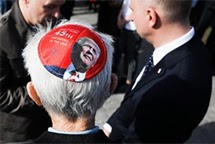 Who Is Trump Fooling with MAGA? — Author explores why MAGA hats are worn by right-wing Jews and right-wing Jew-haters alike, and finds out what happens when he walks around wearing such a hat in Ground Zero pinko liberal territory.  
+++
How to Pay for Slavery: House Takes Another Look at Reparations — A solid majority of Americans agree that blacks in the US are still suffering the consequences of 250 years of slavery. But what should be done about it? The House of Representatives is taking a look today on how a historic wrong can be righted.
+++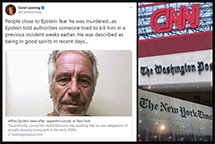 Epstein Death: Deep Digging Not Welcome in Corporate Media — Journalists are playing an important role in tamping down rumors and disinformation. But could they be suppressing legitimate inquiry at the same time? 
+++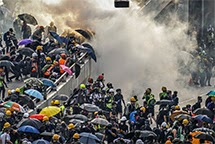 Hong Kong Protests: China's leaders Follow the Money — The four months of protests have enraged Beijing, but it still prefers banks to tanks.
+++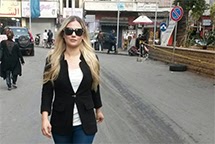 Serena Shim: The Life and Unexplained Death of a Syria War Reporter — The young American journalist investigated Turkey's meddling in Syria's civil war. On the fifth anniversary of her death, many questions remain unanswered. 
+++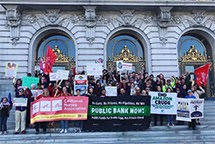 The People v Wall Street: California's Public Banking Shake-up — How a grassroots coalition beat the banking lobby in California — and how other states could be affected.  
+++
Cycling in America: Stuck in First Gear — The US lags far behind Europe in implementing cycling-friendly policies that benefit the environment and ease urban congestion. To catch up, it has to do more than build a few bike lanes. 
+++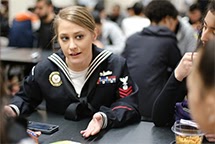 Warriors Wanted: Does the US Military Prey on Teenagers? — Critics accuse US military recruiters of "predatory" practices that target the young and naive.
+++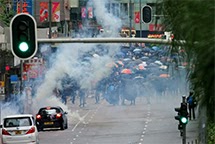 Chaos in Hong Kong: Election Candidates Stabbed and Beaten —Democracy is a dangerous pursuit these days in Hong Kong — candidates and activists in crucial elections have been violently attacked.
+++


JFK Assassination Anniversary: Oswald Murder Witness Speaks — Not long before he died this year, James Leavelle granted an exclusive interview to WhoWhatWhy. The Dallas homicide detective, who was chained to Lee Harvey Oswald when Oswald was shot and killed by Jack Ruby, said some interesting and surprising things. 
+++


The Latest Pipeline Battle: 'Everyday People' vs. Corporate Goliath — Dominion Energy is hoping the Supreme Court will end the legal stalemate that has blocked its pipeline. But opponents pledge to continue the fight. 
+++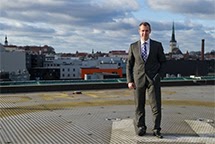 Death of a Banker: Did Laundered Russian Billions Play a Role? Part 1 — WhoWhatWhy investigates the unexplained death of a banker connected to the world's largest money laundering case, and discovers even more mysteries. 
+++
Mueller's Problem: Trump Eats Evidence for Lunch — I could never understand why anyone would expect President Donald Trump to leave behind evidence of collusion with Russia. After all, Trump eats evidence.
+++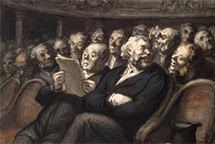 Truth? WTF Is That? A quaint tale of manipulators being manipulated when some Africans pranked the KGB.
---
Related front page panorama photo credit: Adapted by WhoWhatWhy from Patrick Gillespie / Flickr (CC BY 2.0)..