Reading Time:
< 1
minute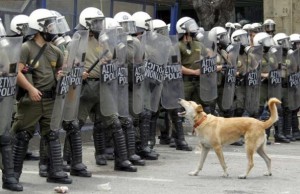 Forget Facebook: Social Networking the Old-Fashioned Way
With updates and changes coming thicker and faster, Facebook is evolving into something far beyond social networking. Timeline is their latest venture, a feature that aims to transform your profile page into a linear record of every major and minor milestone of your life, while conveniently allowing Facebook to gather yet more information about you. Almost every update brings with it fresh concerns over privacy, and the amount information that they gather. So if you're fed up with Facebook, take inspiration from Harold Hackett and try a form of social networking that hasn't changed in centuries: send out a message in a bottle.
http://www.bbc.co.uk/news/magazine-14859116
Above The Aurora
Two great videos from the International Space Station allow you to see what it's like to orbit the earth in 60 seconds, or marvel at something out-of-this-world, out of this world.
http://www.youtube.com/watch?v=ogtKe7N05F0&feature=player_embedded
Mutt Sticks It To The Man
As police resort to heavy handed tactics against protestors on Wall Street, perhaps it's time to call in Kanellos, the Greek protest dog.
http://www.guardian.co.uk/world/video/2011/oct/05/greece-protest-dog-kanellos-video
Our Comment Policy
Keep it civilized, keep it relevant, keep it clear, keep it short. Please do not post links or promotional material. We reserve the right to edit and to delete comments where necessary.